Short, easy trail along Farrington Lake that can connect to Davidson's Mill Pond and Ireland Brook Conservation Area.
2.0 miles. Easy, level, roots, stone steps over wet areas. Requires a very short walk along the overgrown shoulder of a somewhat busy road.
Hike Info:
Our two cents:
Nice little local trail tucked into the sliver of forest between Farrington Lake and Riva Avenue that can be done on it's own or with other nearby trail systems.
Suffers from traffic noise, the electric hum of a building complex in one section, and requires a very brief walk along Riva along an overgrown shoulder before crossing Davidson's Mill Road.
None of these are deal-breakers but do detract from an otherwise pleasant trail.
Map:
Print ahead from the park site, under Ireland Brook Conservation Area.
Books:
In none that we know of.
Near the intersection of Riva Ave and Davidson Mill Rd. Detailed directions on the park site.
Restrooms:
Porta-john the parking lot on the Davidson's Mill Pond end.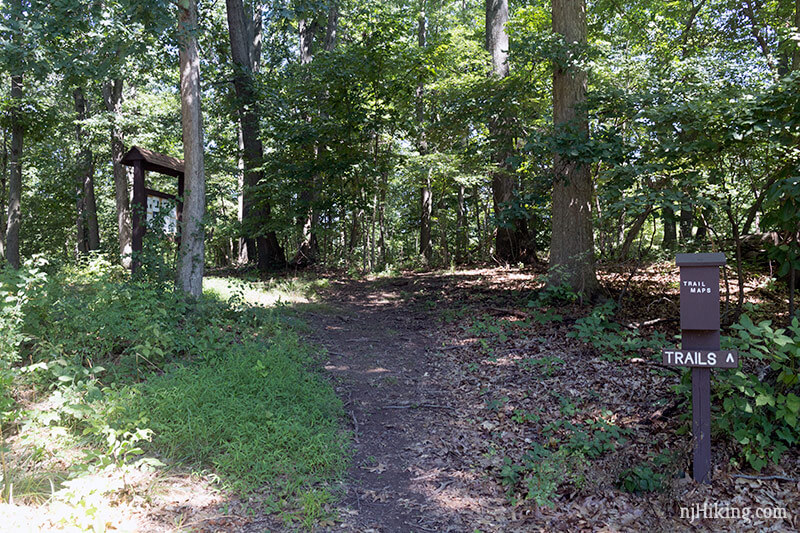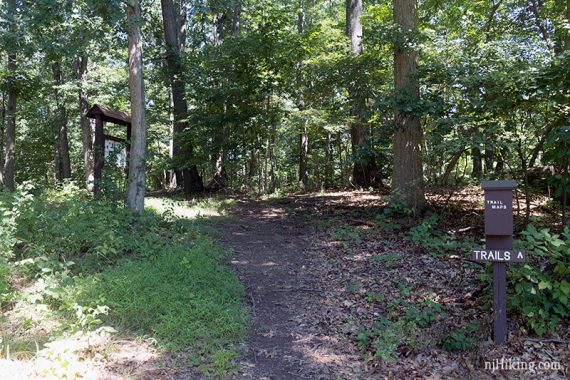 Hike Directions:
This is an out-and-back on Farrington Lake (ORANGE).
0.0 – The trail starts a few steps from the parking lot, and almost immediately crosses Riva Ave.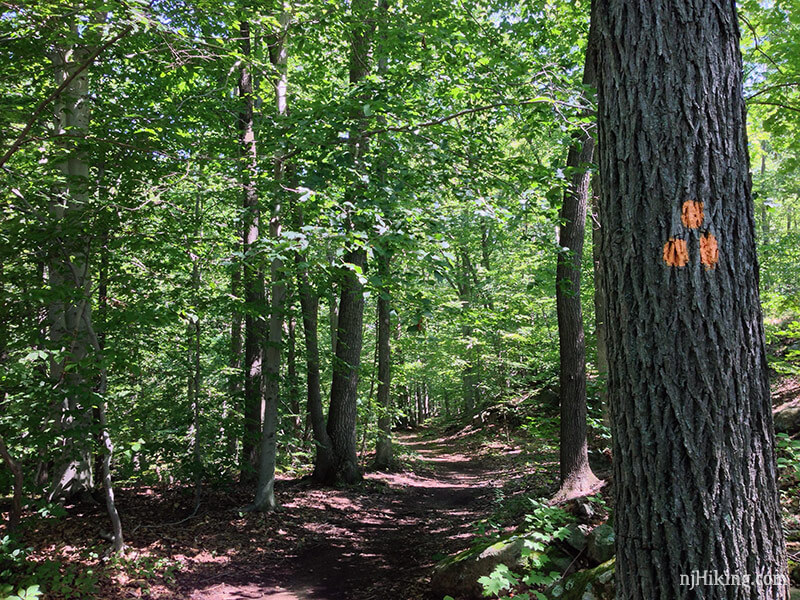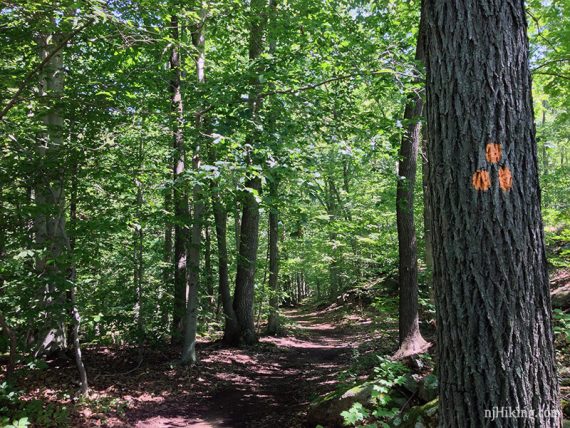 In a few more steps, turn LEFT at the trail split [either left or right ends up at the same spot – we come back the other way].
The trail meanders along the water, with a few stone steps here and there.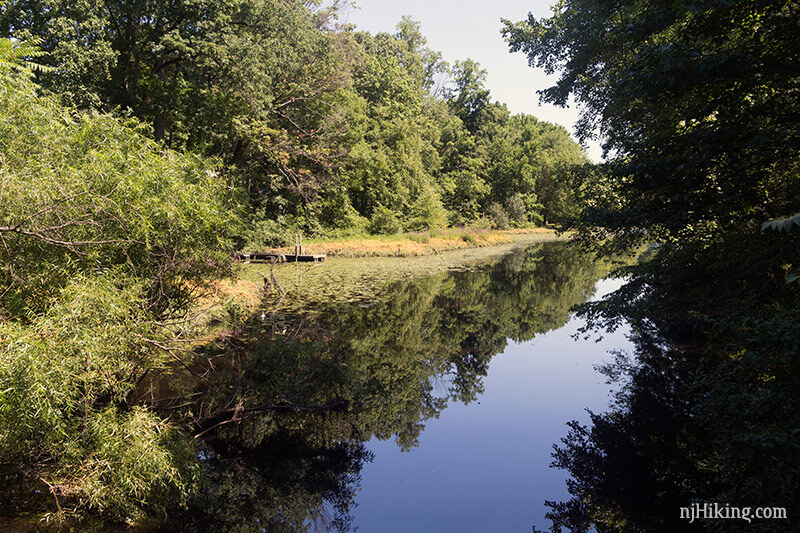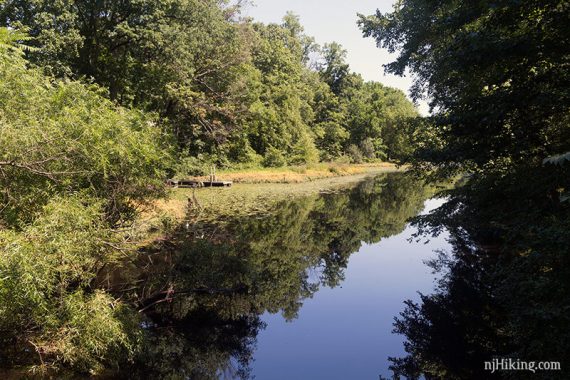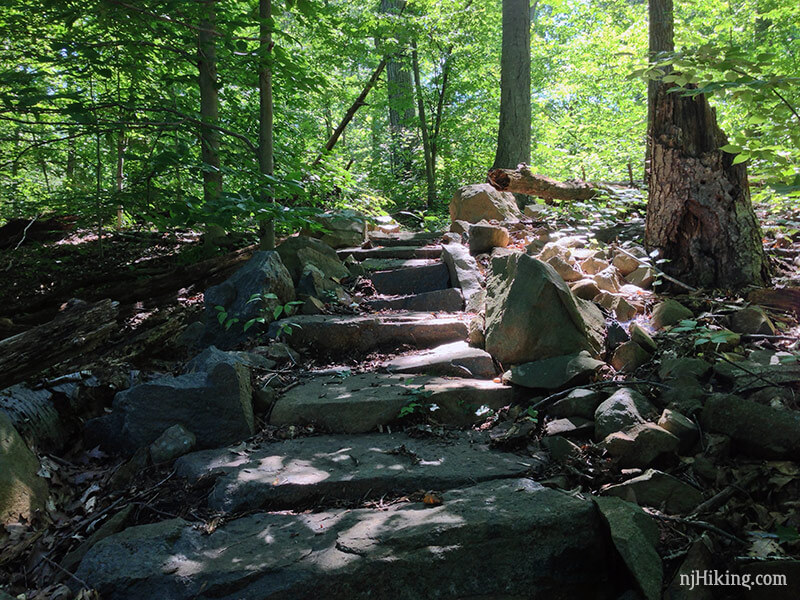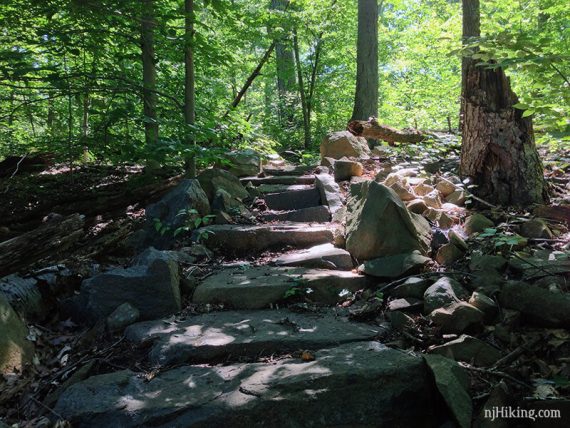 0.4 – Turn LEFT and walk on the shoulder of Riva Ave, then cross Davidsons Mill Road. From the bridge you can get a view of the water and a metal sculpture.
The trail continues from a paved parking pull-out along Riva Ave once you cross Davidson's Mill.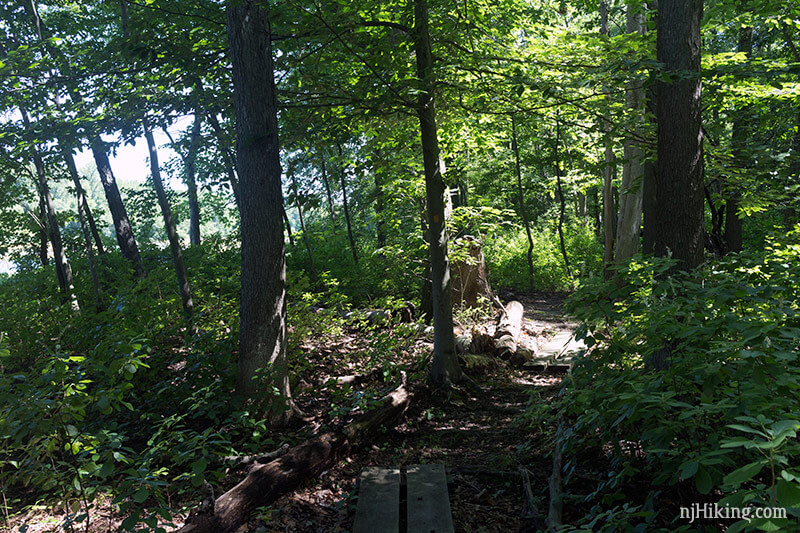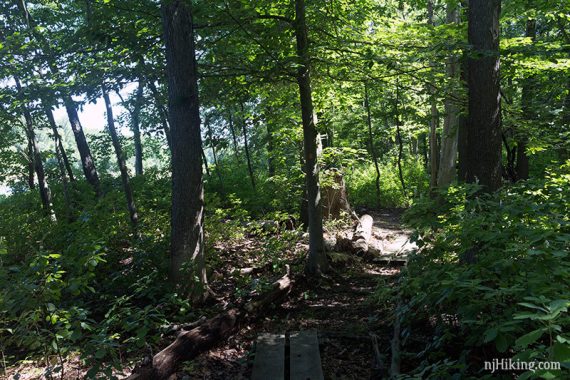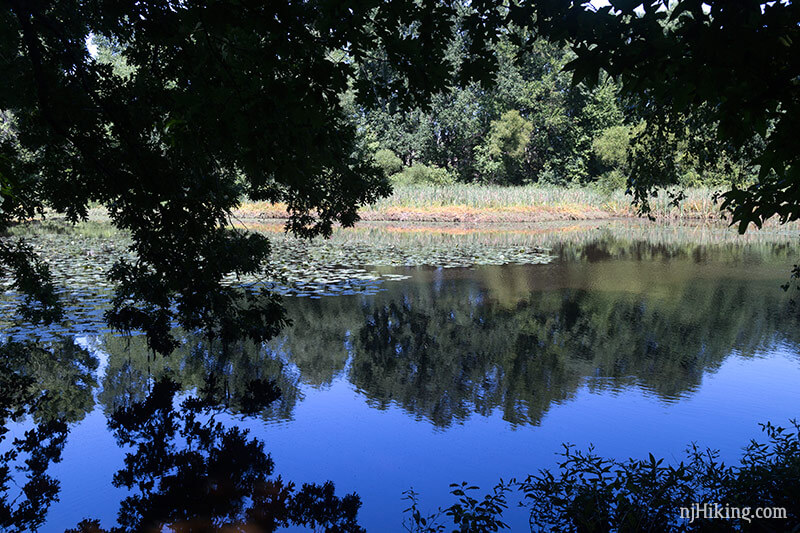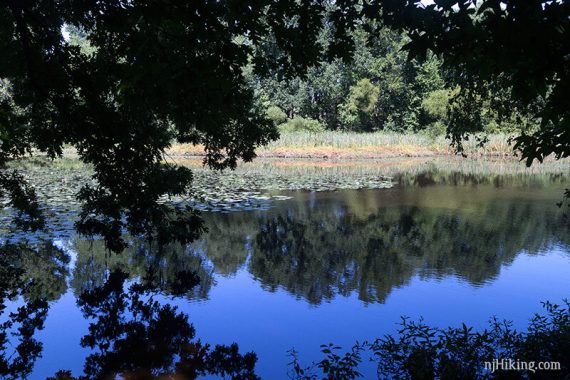 1.0 – The trail ends at a small parking area, retrace the route back.
Optional extension: Continue on to The Forest Brook trail that is part of Ireland Brook Conservation Area.
Nearby but requires a walk along the road shoulder: Turn left down Riva, go about 500 ft, cross a bridge, then look for a small dirt parking lot on the right.
—
Hiked: 8/7/16.
Hiked: 3/24/13.