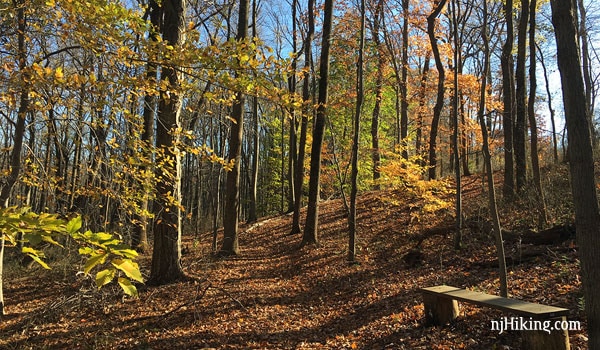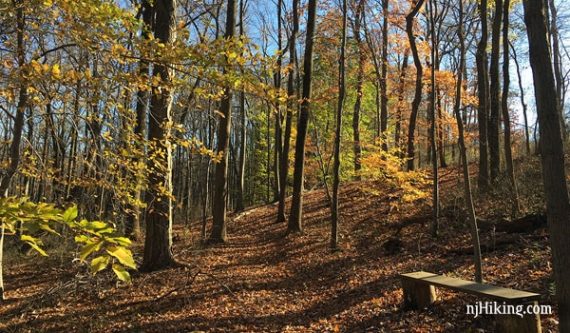 Two connecting sections of trails through forest and along meadows and farms.
4.5 miles, dirt with roots, minor hills. Multiple crossings on plank bridges.
Shorter: 2.5 miles – Gravel Hill trail only, or ~2 miles Hoffman Station only.
Longer: About 8 miles – connect to Thompson Park for an additional ~3.5 there.
Hike Info:
Our two cents:
If you are just doing one of these 2 sections, Gravel Hill is nicer because it's all forest and you won't have a short walk along the soccer fields and cross a road (that's how these connect).
The Hoffman Station section has some nicely crafted bridges though and makes this a nice sized loop.
Updated: 7/2020 – Page refreshed, minor edits, added photos; re-hiked 6/2020. 11/2018 – Re-hiked; fall foliage photos added.
Notes:
The are also trails north of this section, above Schoolhouse Road, in "Thompson Park", while Gravel Hill and Hoffman Station is technically "Thompson Park Conservation Area".
These sections now all connect which allows for loops up to around 8-ish miles. Requires a short walk along Schoolhouse road.
Not to be confused with the Thompson Park in Monmouth County.
Hunting – Not allowed on the Gravel Hill section but allowed in the Hoffman Station section in season.
Map:
Paper maps may be at the trailhead or print one ahead in case. Trails are well marked and easy to follow.
Books:
None that we know of.
Prospect Plains Rd lot. Large paved lot at the Monroe Township Soccer complex.
There are 2 other parking areas marked on the map. Detailed driving directions on the park site.
Restrooms:
None. The map indicates a porta-john at this lot but it's not always there; could be seasonal. The map also indicate one at the next parking lot down but we've never checked.
The nearby trailhead for Thompson Park – Middlesex, near the dog park, has a restroom building.
Hike Directions:
Overview: WHITE (Gravel Hill) – RED (Hoffman Station) – WHITE (Gravel Hill).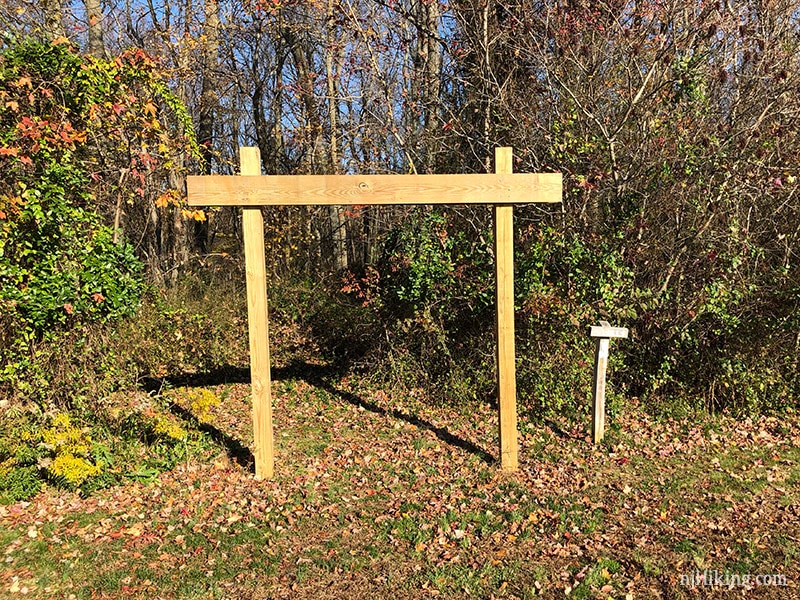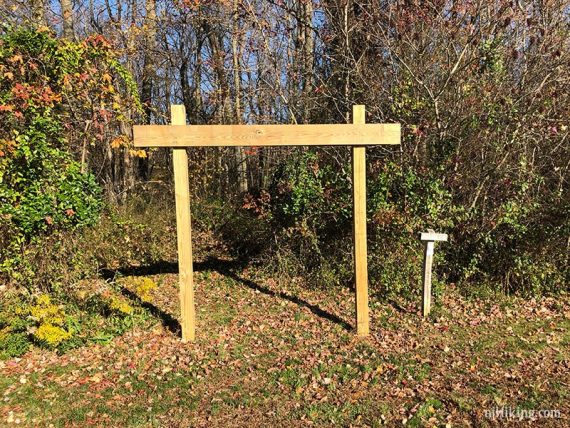 0.0 – The WHITE (Gravel Hill) starts at a wooden arch. [There should be another access trail off of one of the fields).
Pass a trail kiosk. Soon, WHITE (Gravel Hill) splits – turn RIGHT and cross a wooden bridge.
Keep an eye out for snazzy bat boxes.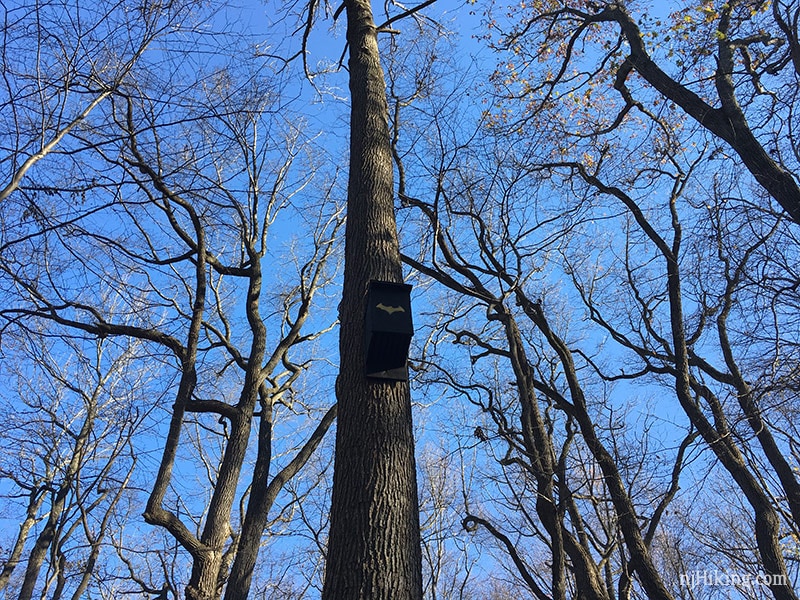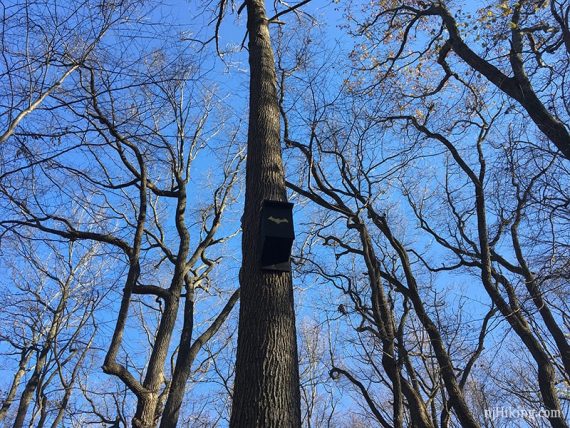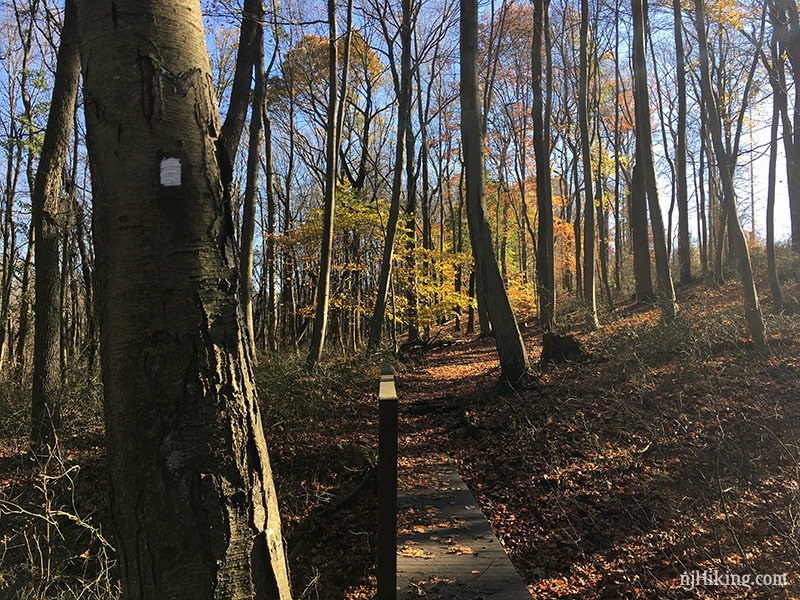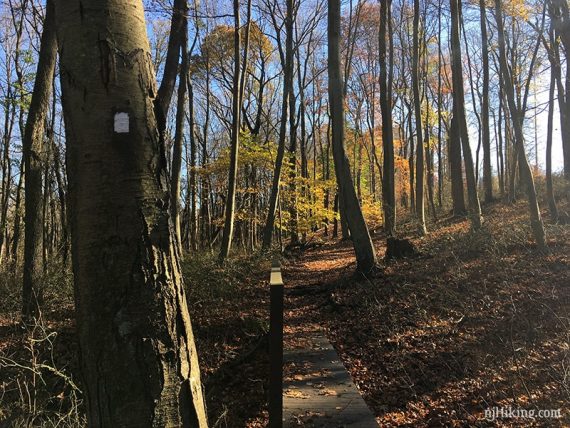 0.4 – Continue straight on WHITE (Gravel Hill) [it also goes right which leads back to the lot.]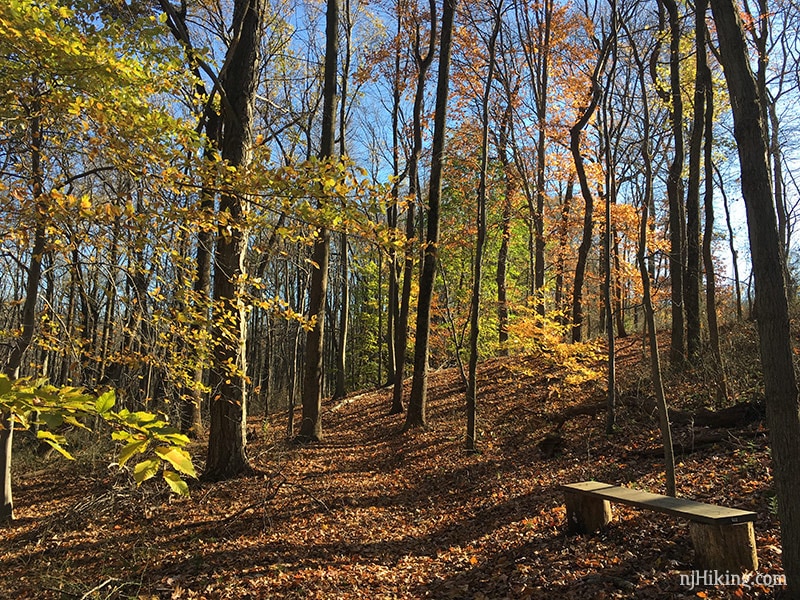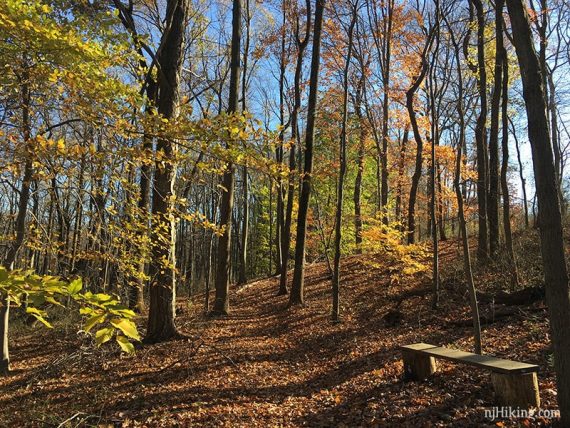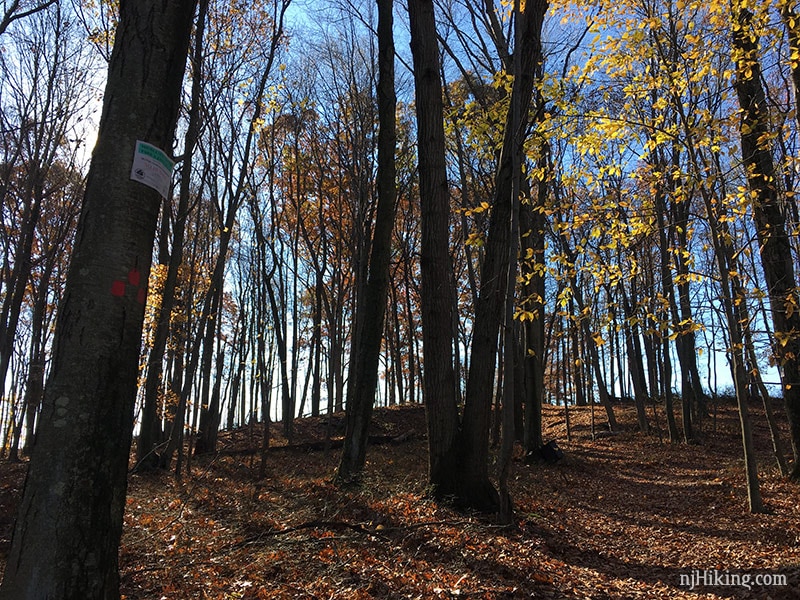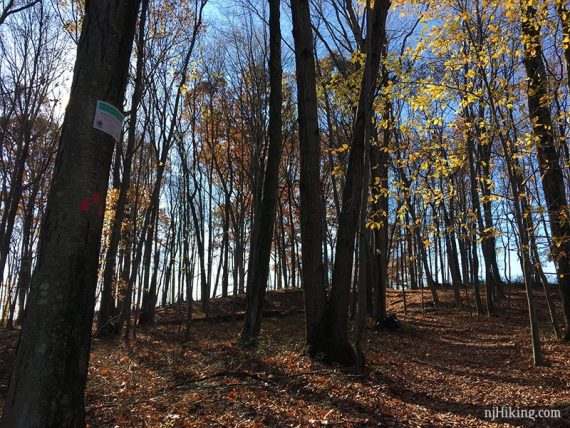 0.5 – Turn RIGHT and now follow RED (Hoffman Station).
/// Option: Stay on WHITE (Gravel Hill) instead to make this a 2.5 mile loop. ///
Follow RED (Hoffman Station) out of the woods to behind a soccer field. Turn left, and walk along the border of the field.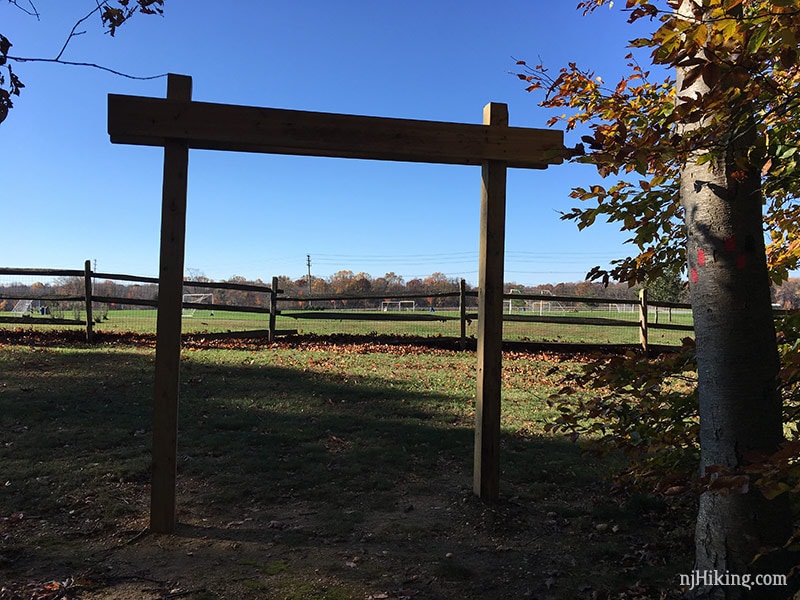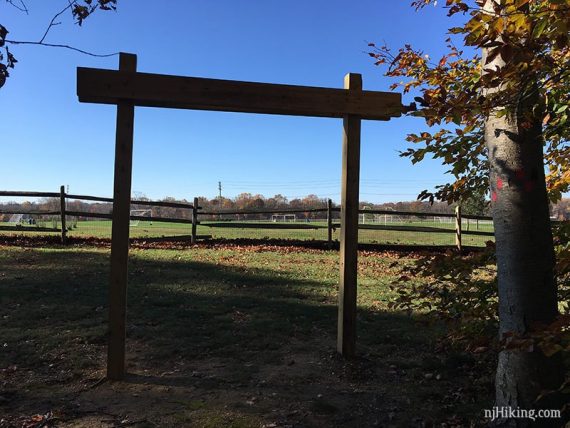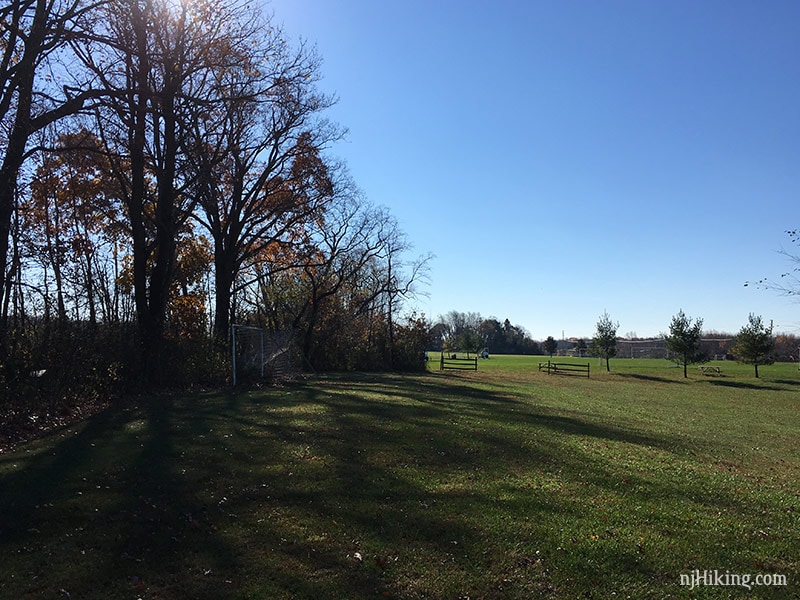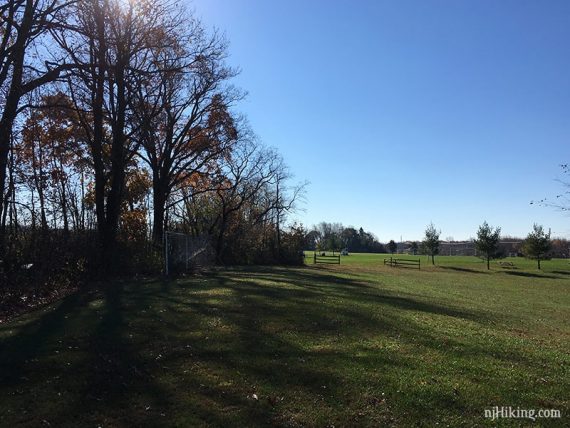 0.9 – At Hoffman Station Road, turn LEFT and walk down the shoulder of the road just a bit.
Cross the road and re-enter the woods to continue on RED (Hoffman Station).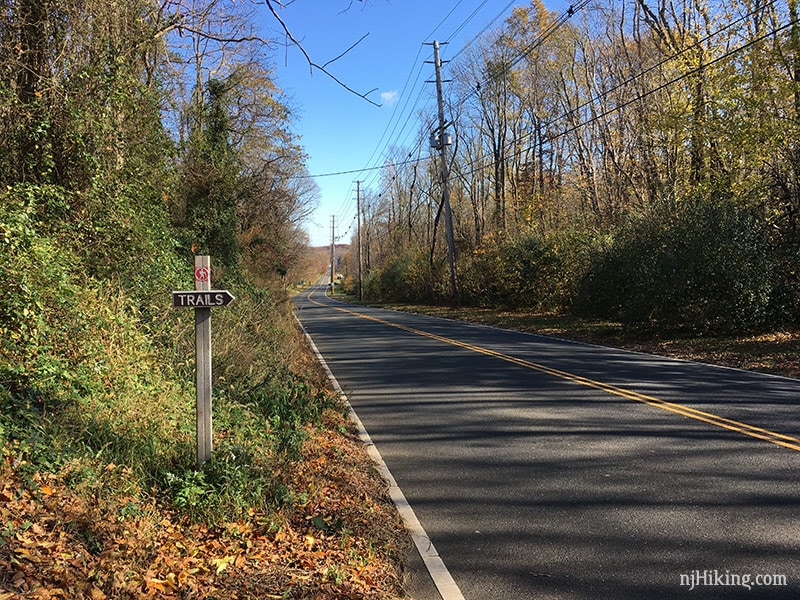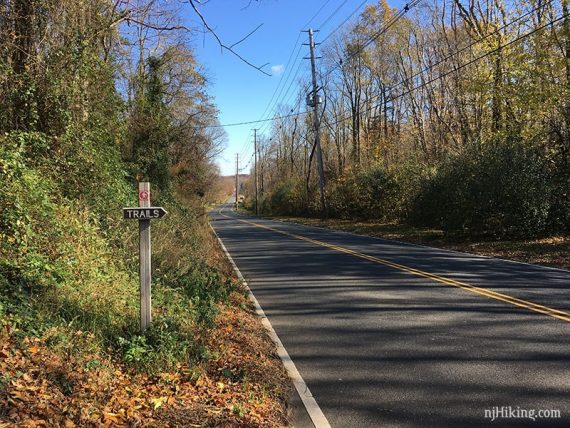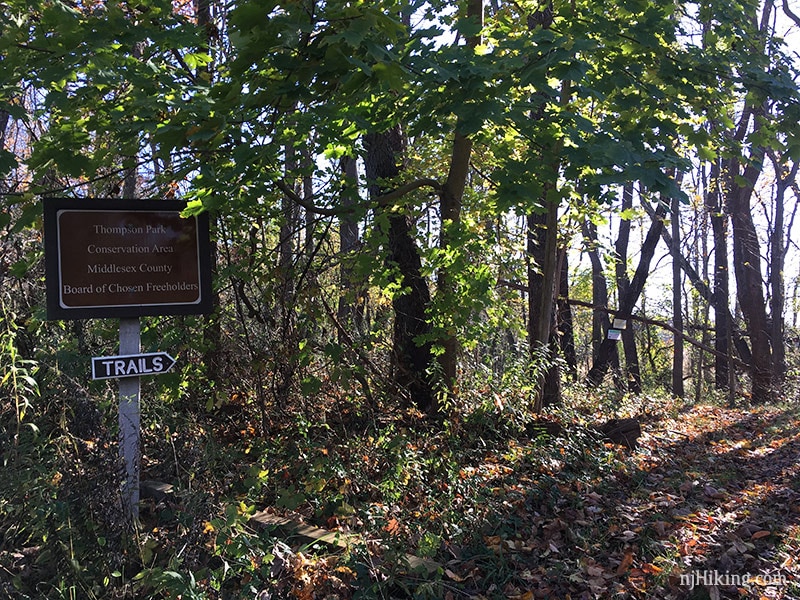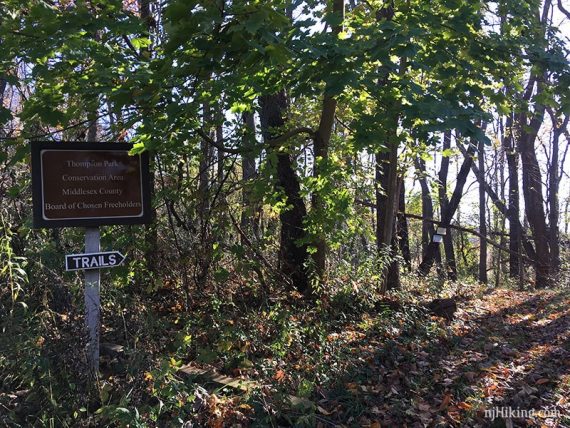 A farm house is visible and the trail follows the edge of a cornfield.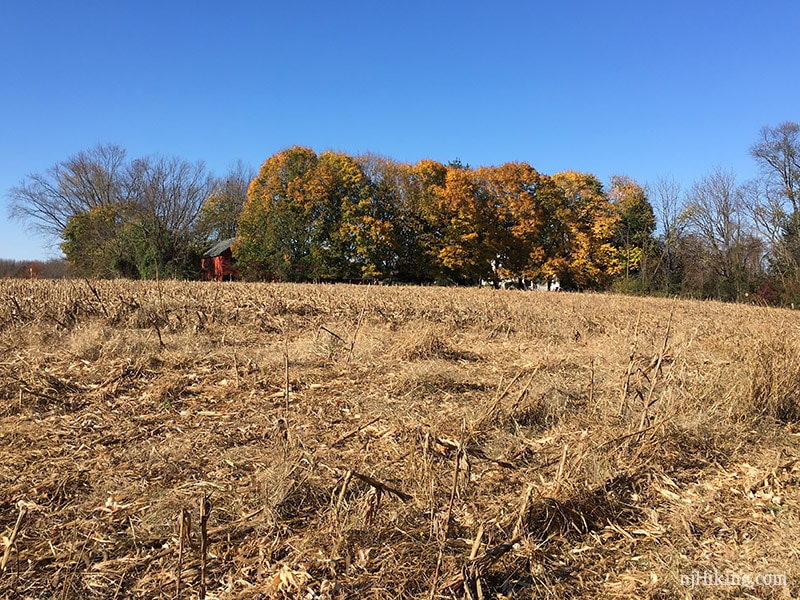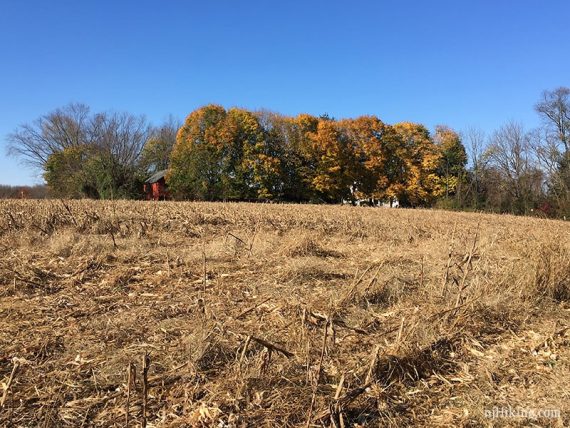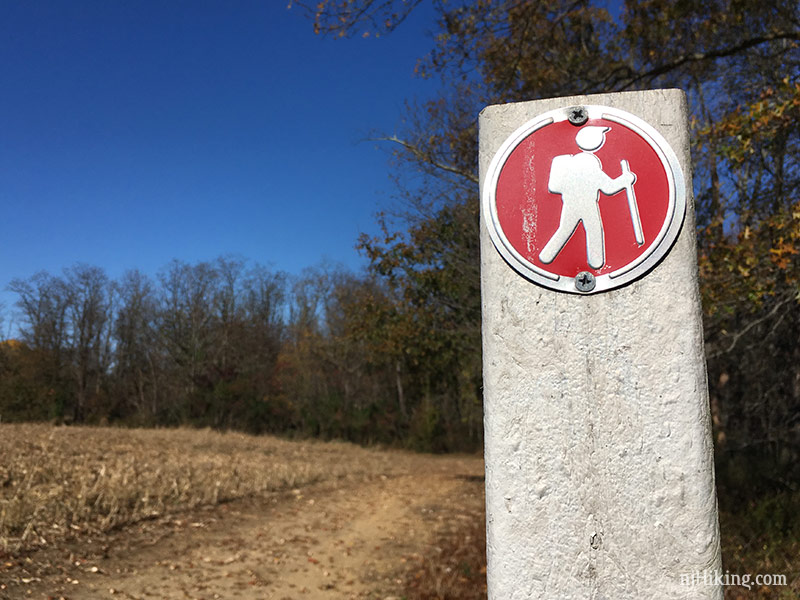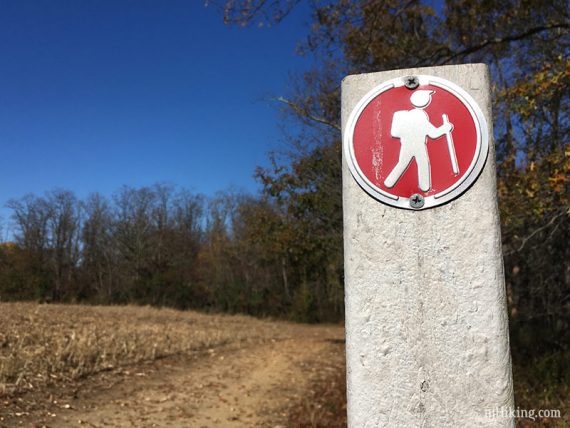 1.0 – Keep straight on RED (Hoffman Station) along the field. [It also goes left – you'll be back here later].
Eventually the trail leaves the field edge and goes back into the woods.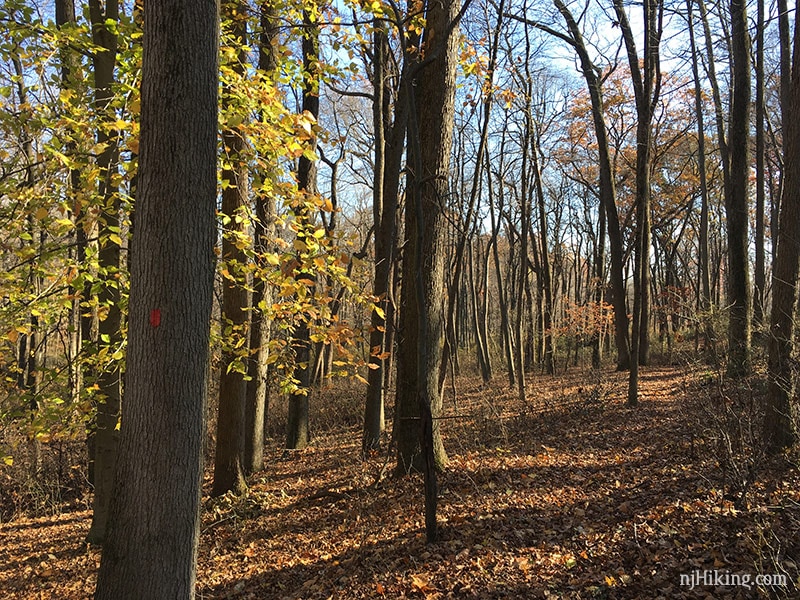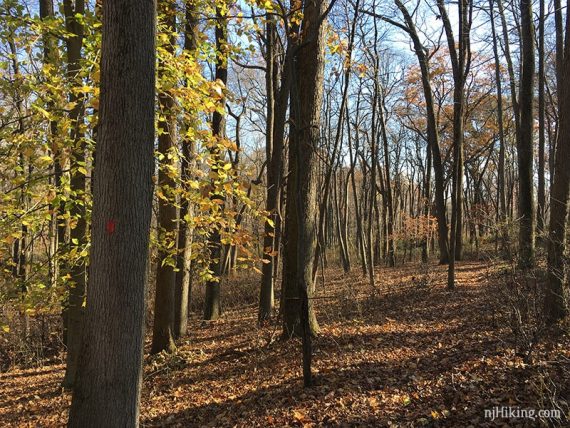 Cross a wooden footbridge. This was still unfinished the day we hiked so this might look a bit different.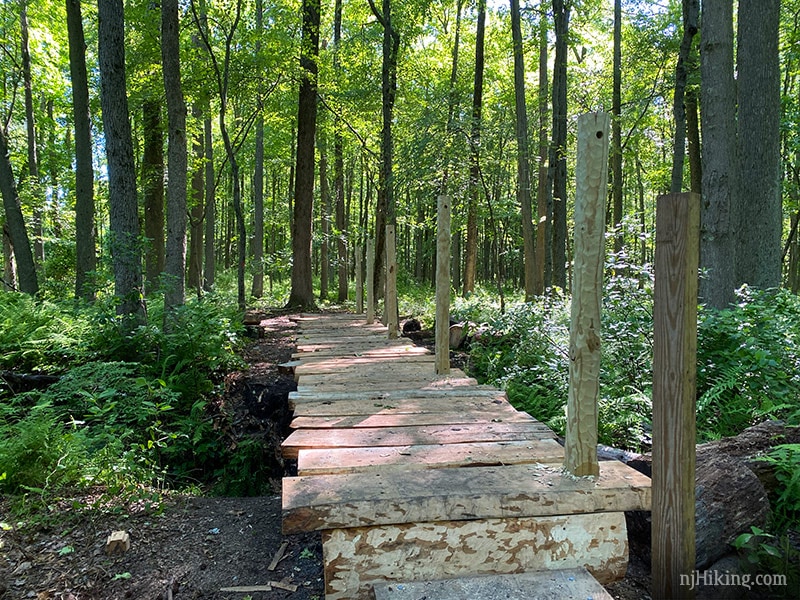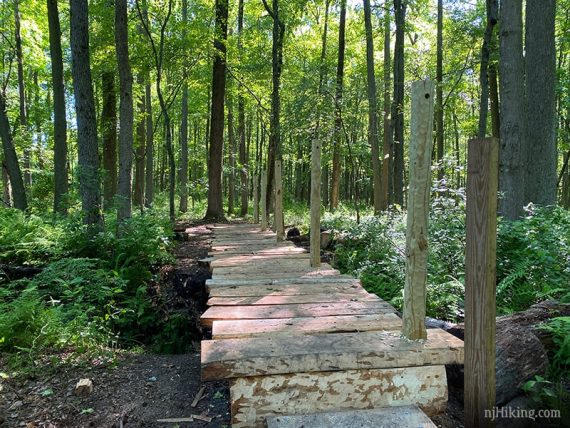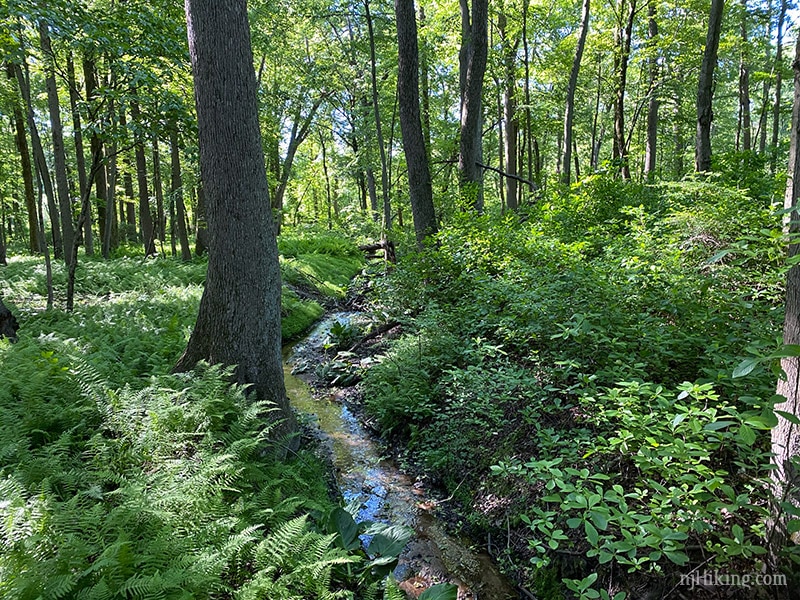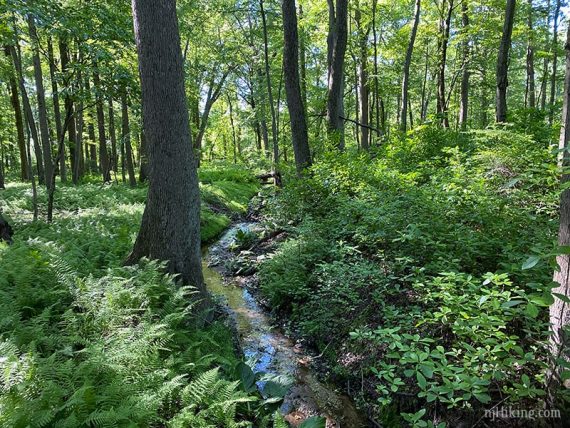 1.6 – Keep following RED (Hoffman Station) [Meadows (BLUE) goes left – might not notice it off on the side in between two boardwalk sections.]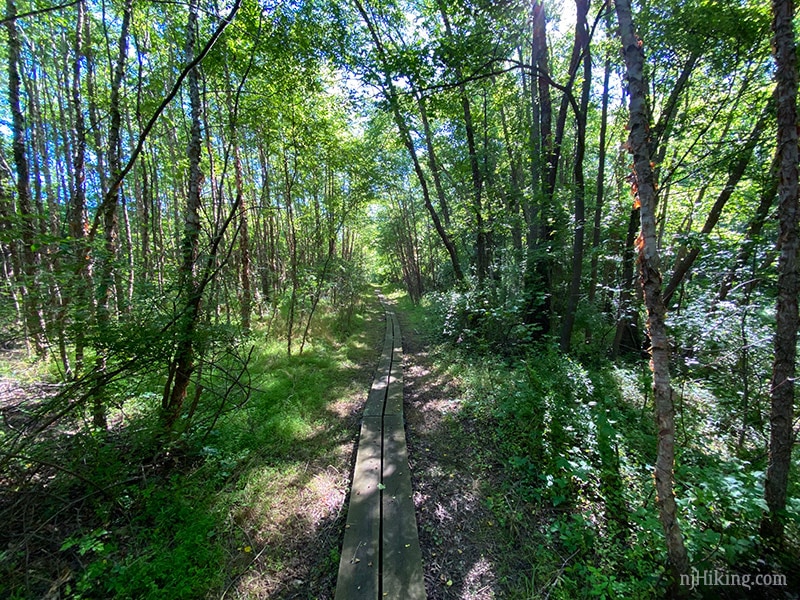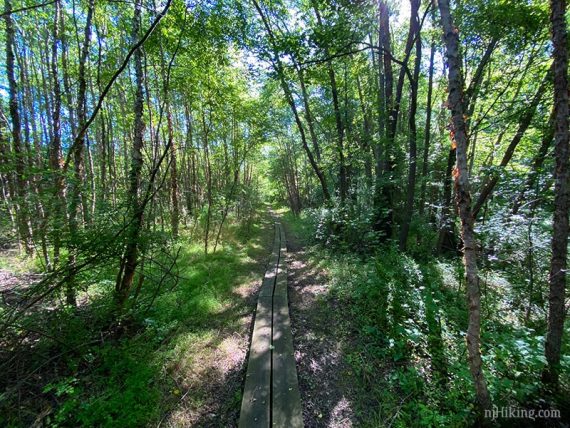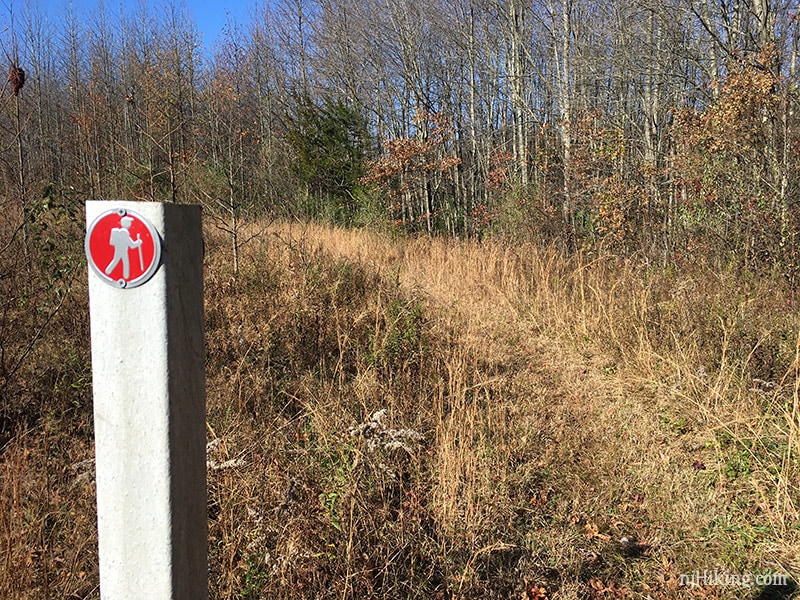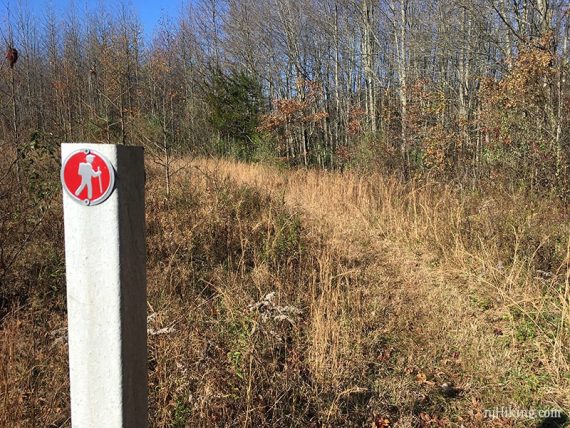 There are plenty of fancy bridges to cross in this park.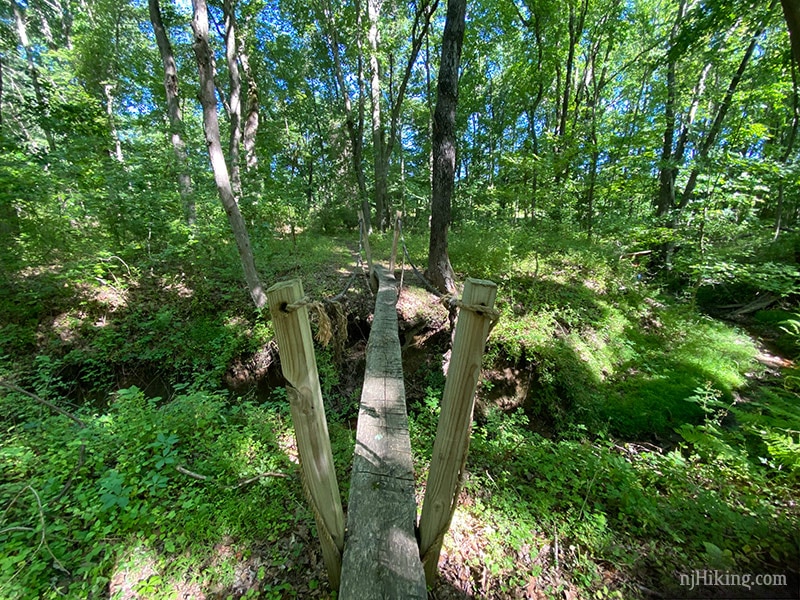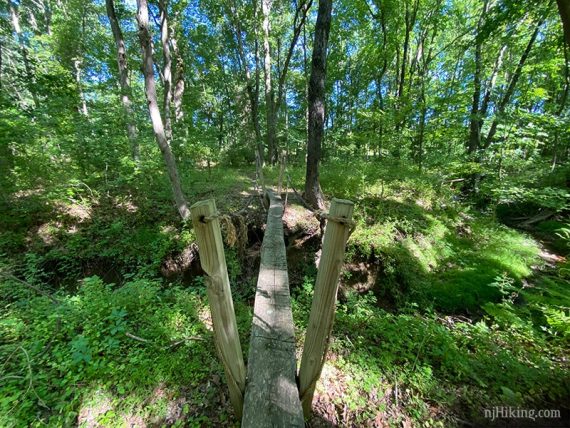 2.1 – Keep following RED (Hoffman Station) [Meadows (BLUE) goes left].
2.4 – Back at where you were earlier, turn RIGHT and retrace RED (Hoffman Station) back out to cross the road and walk along the soccer field.
Turn back into the woods at the wooden arch with a bat box above it (where you exited before).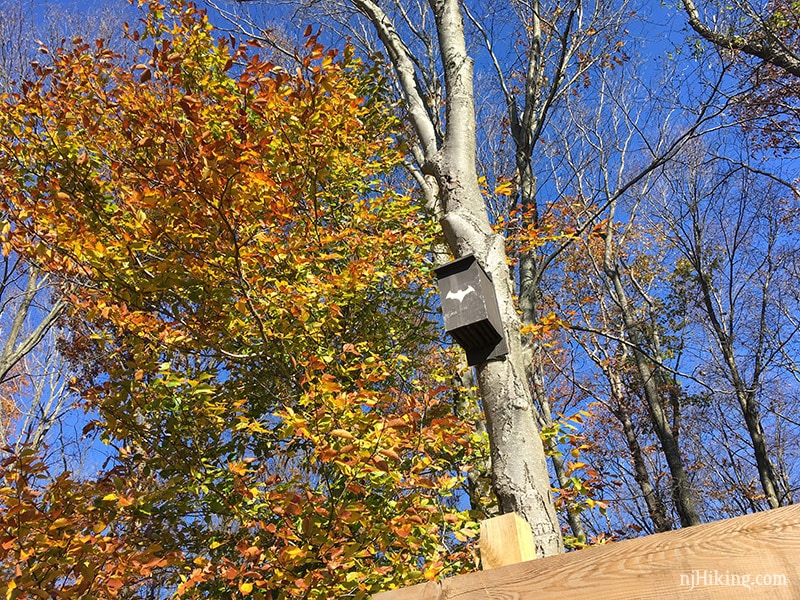 2.9 – Turn RIGHT and now follow WHITE (Gravel Hill) [Turn LEFT to cut the hike short].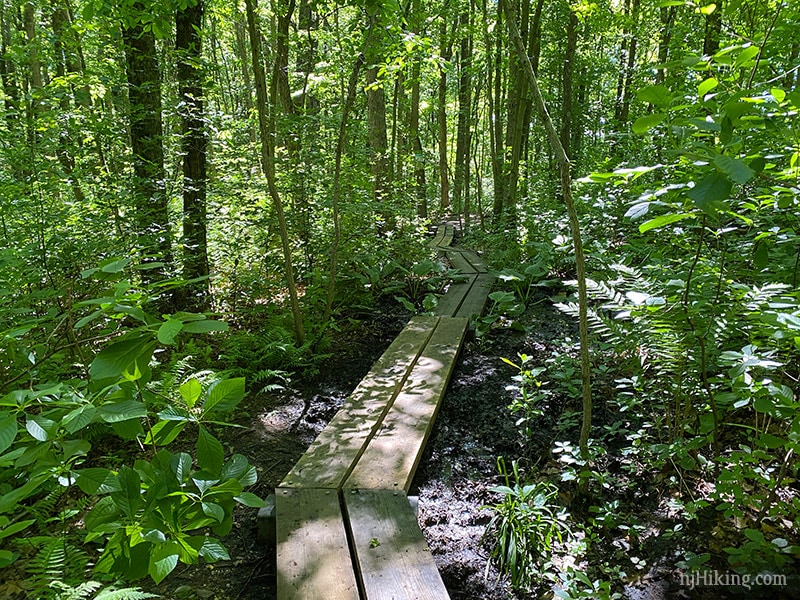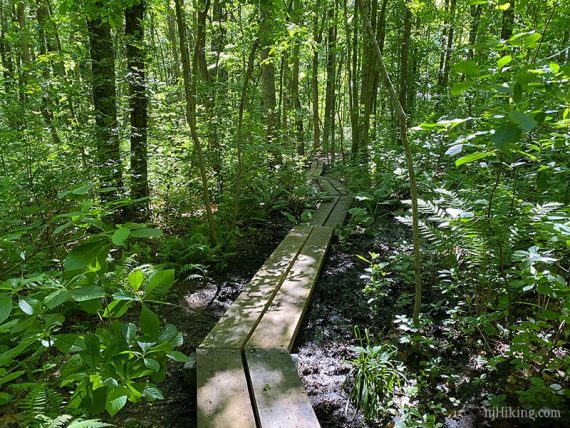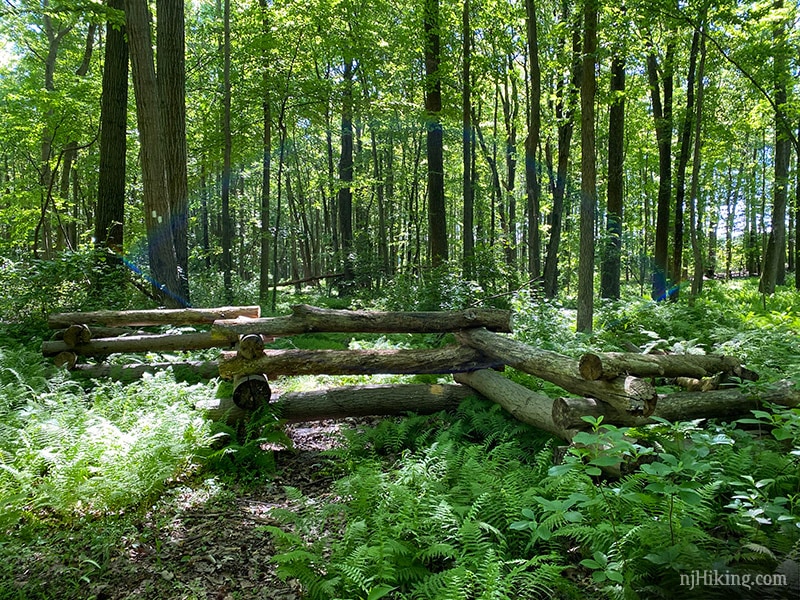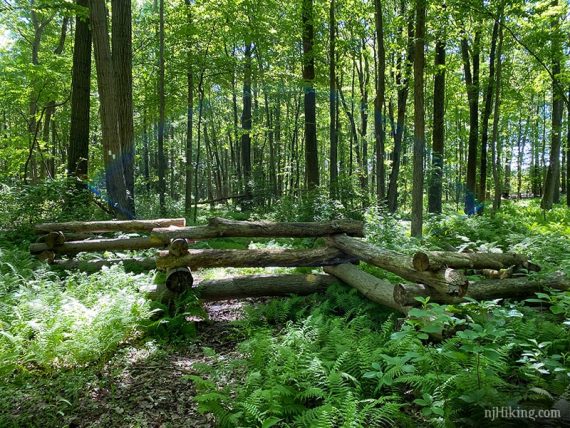 3.1 –Cross stream on a cut trunk used as a bridge.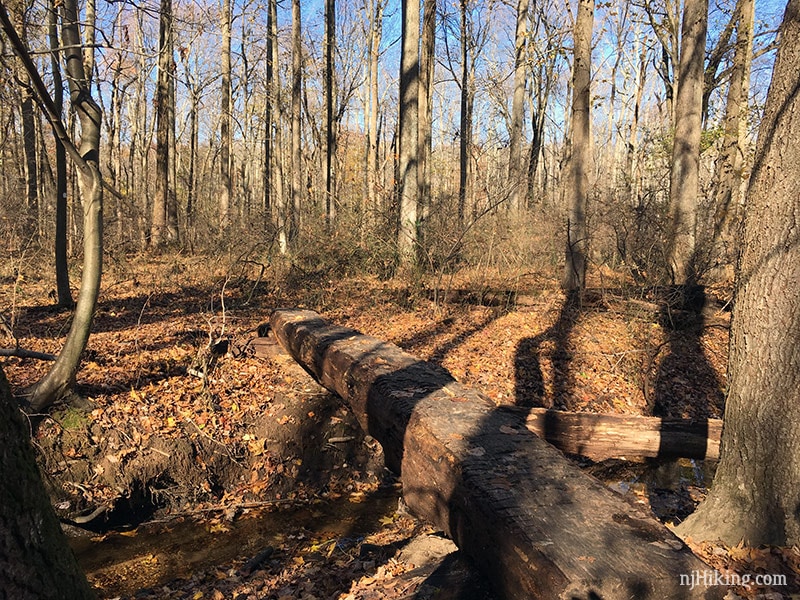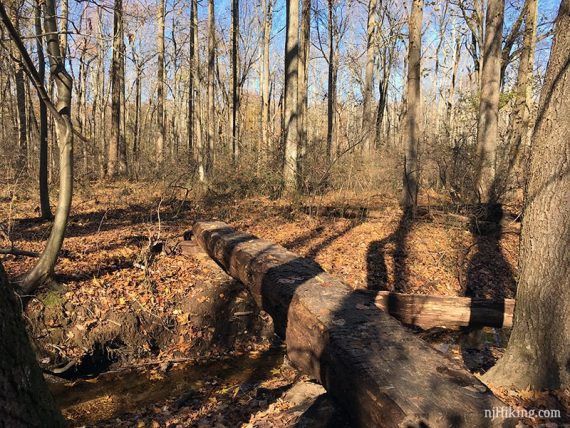 3.3 – Cross stream on yet another crafty bridge. This used to be a stream hop and on older maps was marked "no bridge at stream crossing".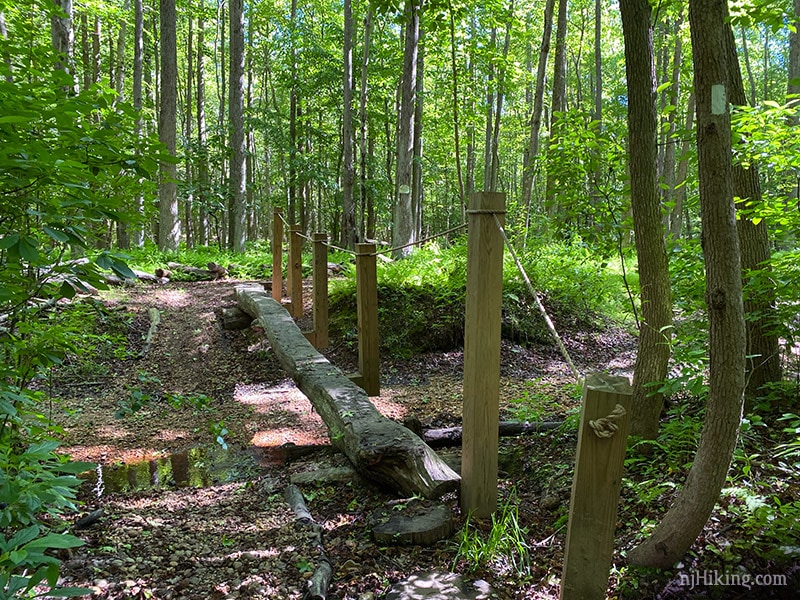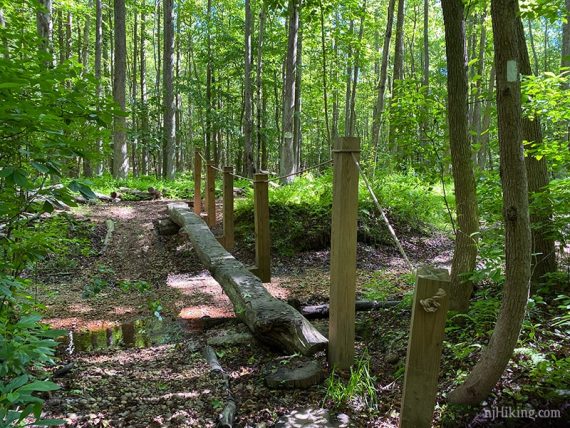 3.8 – At a split, keep following WHITE (Gravel Hill) as it curves to the LEFT.
[Markers also indicate WHITE veers to the right (and soon goes over a small bridge) – this is the connector trail to Thompson Park.]
/// Longer Option: Follow this connector to add in trails at Thompson Park. ///
4.2 – Pass an unmarked trail that leads to the Davidson Road lot.
4.4 – Follow WHITE (Gravel Hill) past the bridge from earlier and back to the lot.
—
Hiked: 6/13/20.
Hiked: 11/11/18. Trail Blog: "Thompson Conservation in November"
Hiked: 3/27/16. Trail Blog: "Thompson Conservation in March"