Short out-and-back hike through a pretty forest along Allamuchy Pond.
2.8 miles, surface ranges from easy to some rocks and roots. Very slight uphill grade.
Hike Info:
Our two cents:
Enjoyable short hike that is easily accessed from Rt. 80. Bonus: After, stop at the scenic overlook about a mile further east on Rt 80 for a view of the Water Gap in the distance.



We hiked the full trail loop around the pond but don't recommend this as it requires a long road walk on the shoulder of busy Rt 517.
Map:
Jersey Highlands Trails or the park map. Follow along on your smartphone with our Interactive Map linked above.
Books:
None that we know of. Other routes in Allamuchy can be found in 60 Hikes Within 60 Miles: New York City, Hiking the Jersey Highlands, and the 1998/2006 version of 50 Hikes in New Jersey.
Rt 80 West to Exit 19. L on Rt 517. Straight through the light. L into the driveway for Mountain Villa/Rutherfurd Hall (large sign). Quick R on a narrow driveway to a small dirt lot.
Restrooms:
None. Continue on Rt 517 a bit past the turn for the trailhead to stores and a gas station on the right side.
Hike Directions:
Overview: Allamuchy Pond (SILVER w/Rutherfurd Hall line drawing)
0.0 – Facing the pond and trail kiosk, turn LEFT to start following Allamuchy Pond (SILVER).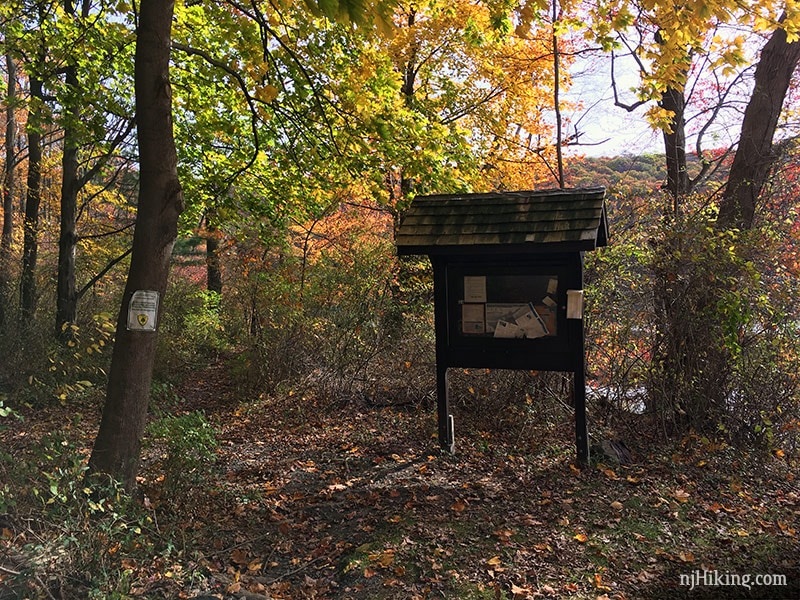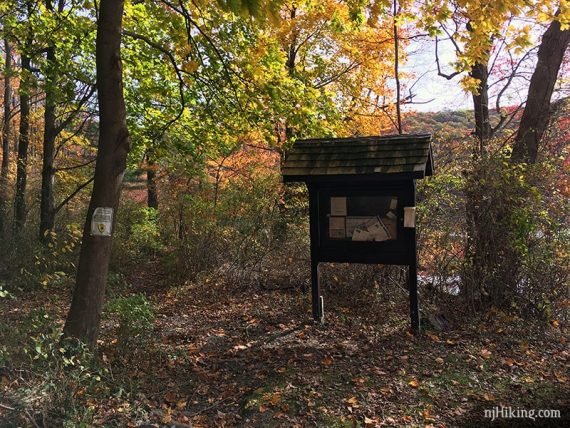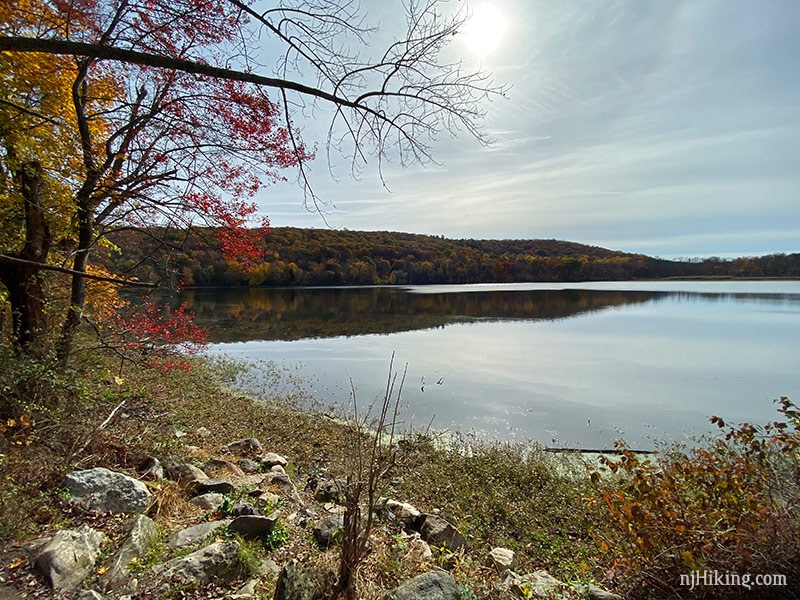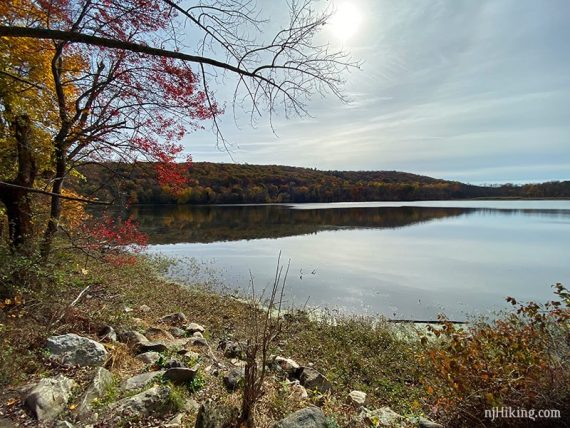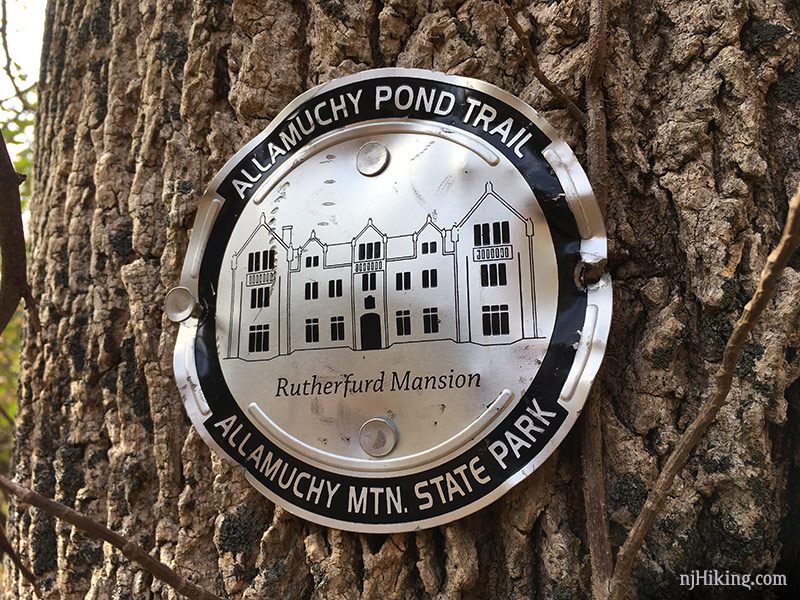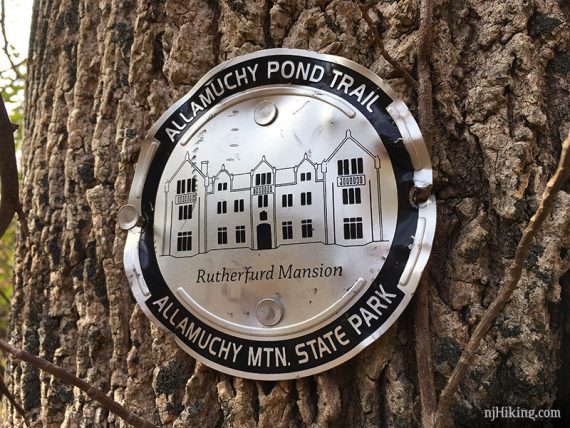 The trail exits the woods and crosses a lawn behind Rutherfurd House. Pass a boat dock and bench.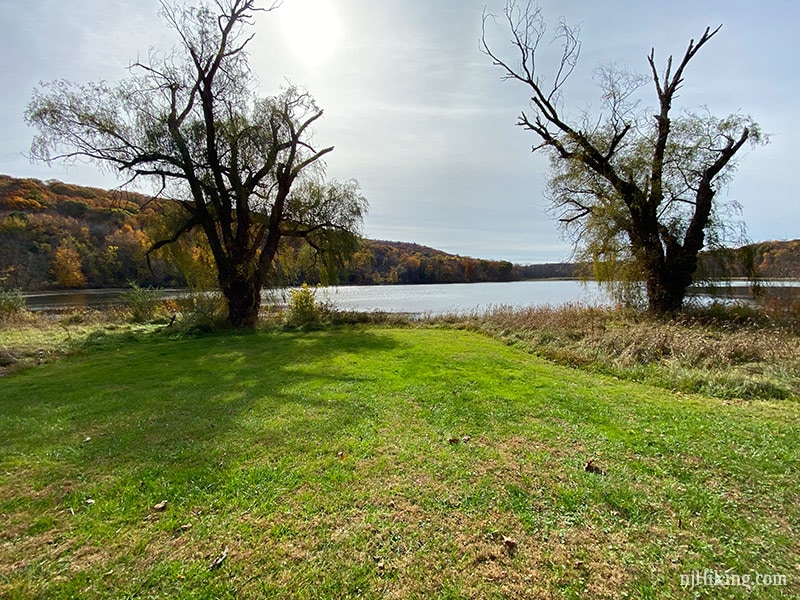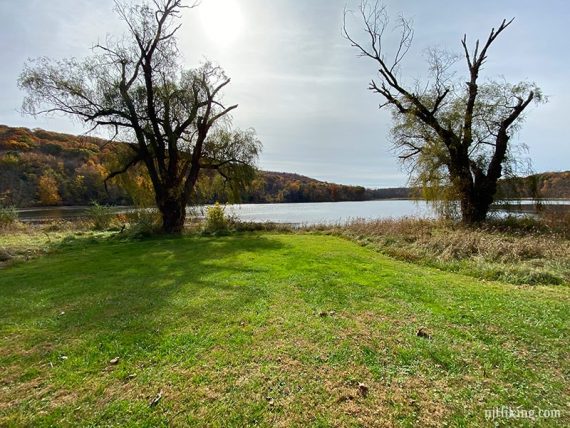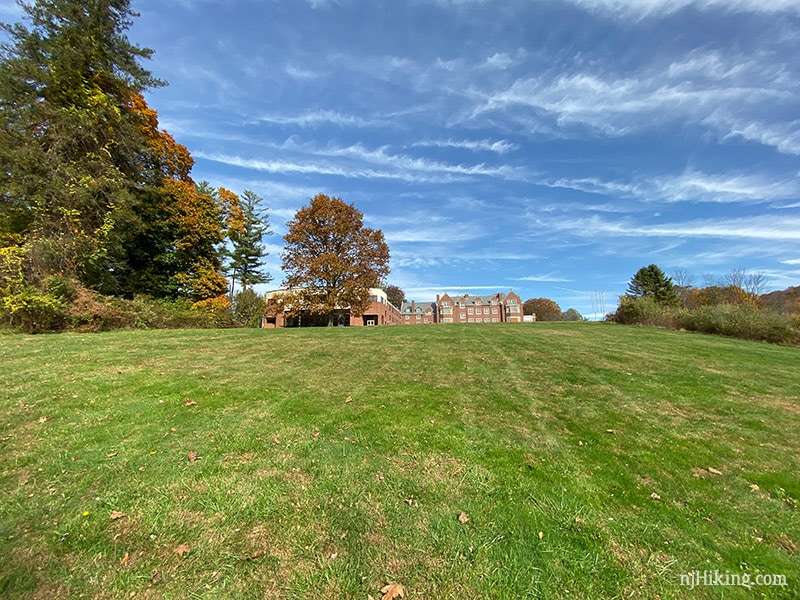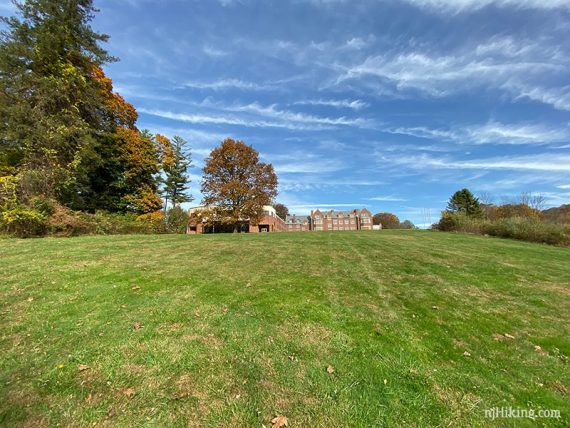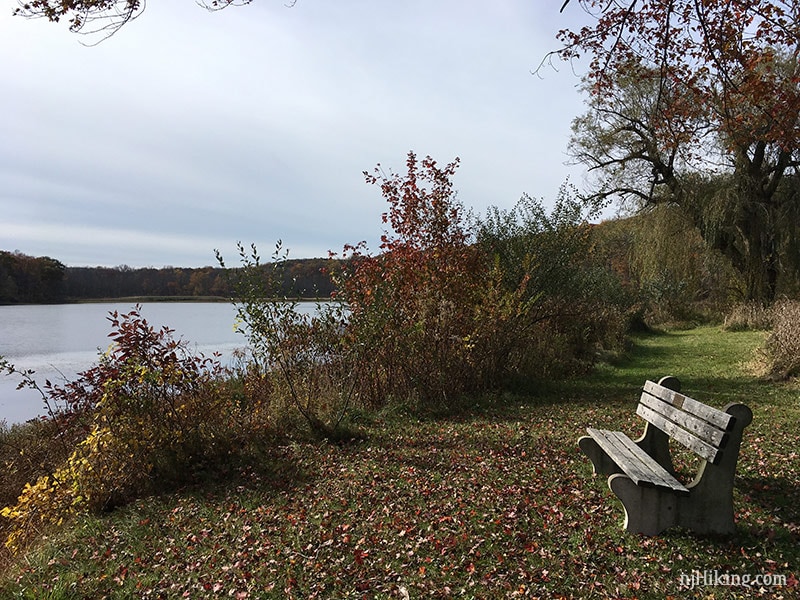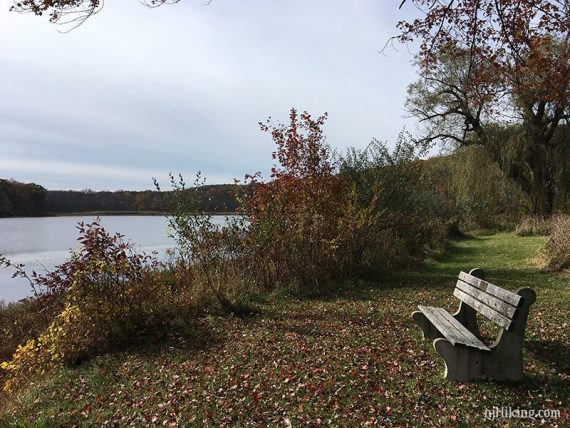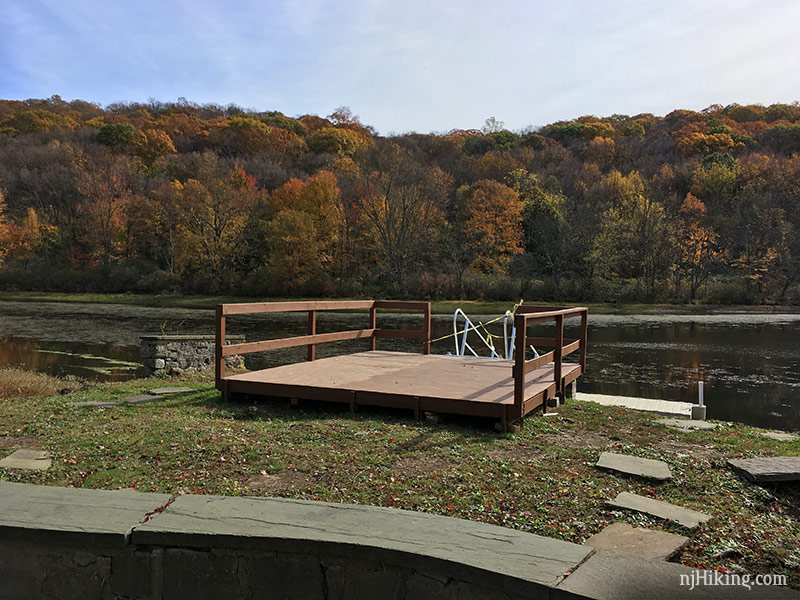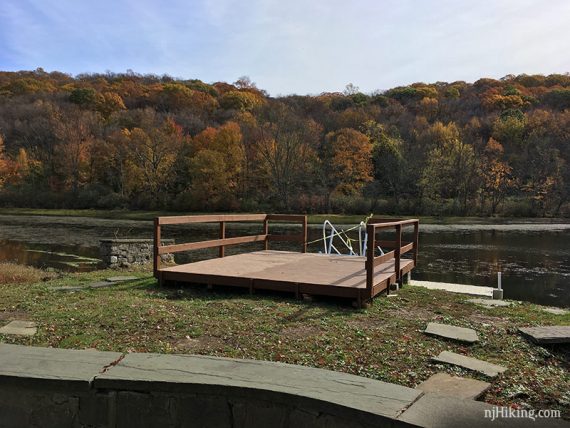 0.4 – Cross a wooden bridge.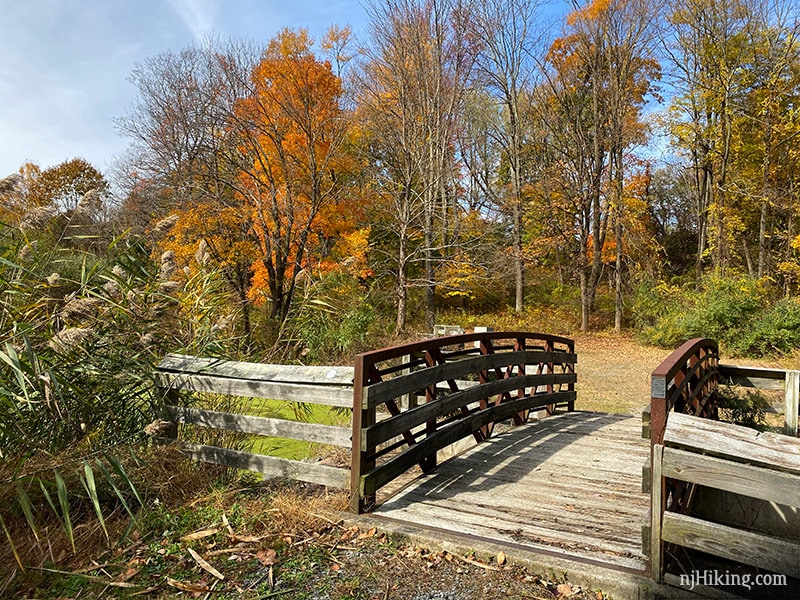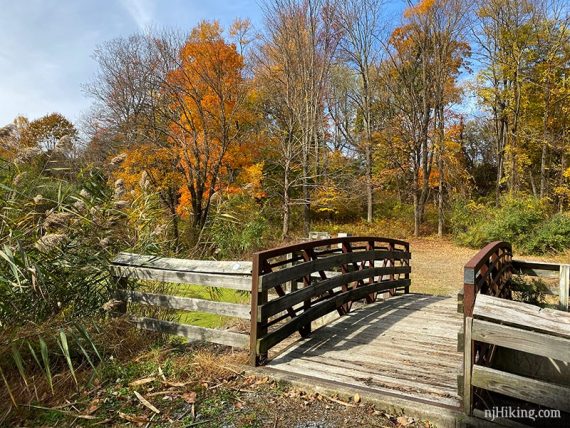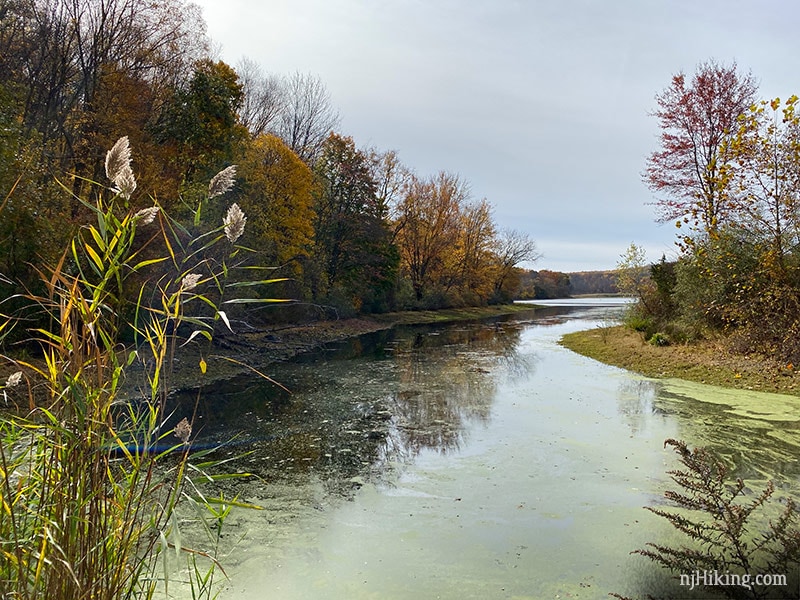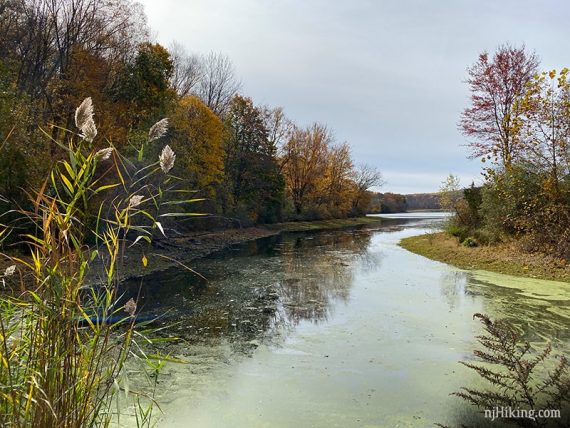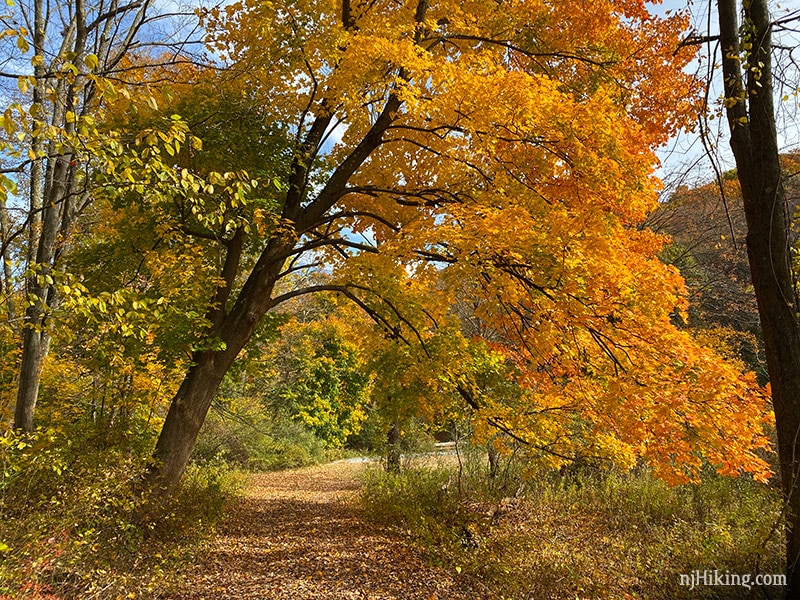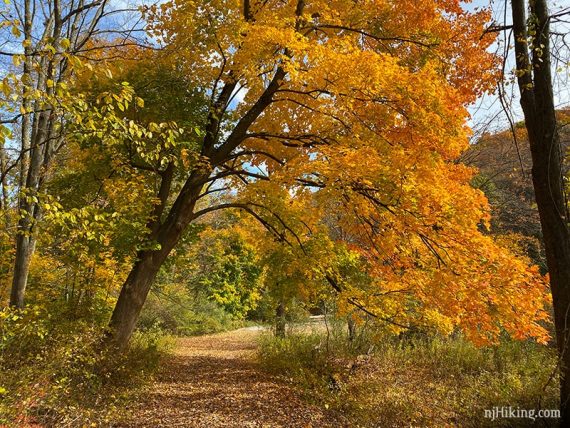 Where the trail splits – keep LEFT to start heading gently uphill.
[The nature trail to the right runs closer to the pond but eventually becomes too overgrown to follow.]
The trail is pleasant with some very large old trees. Eventually the trail moves away from the pond.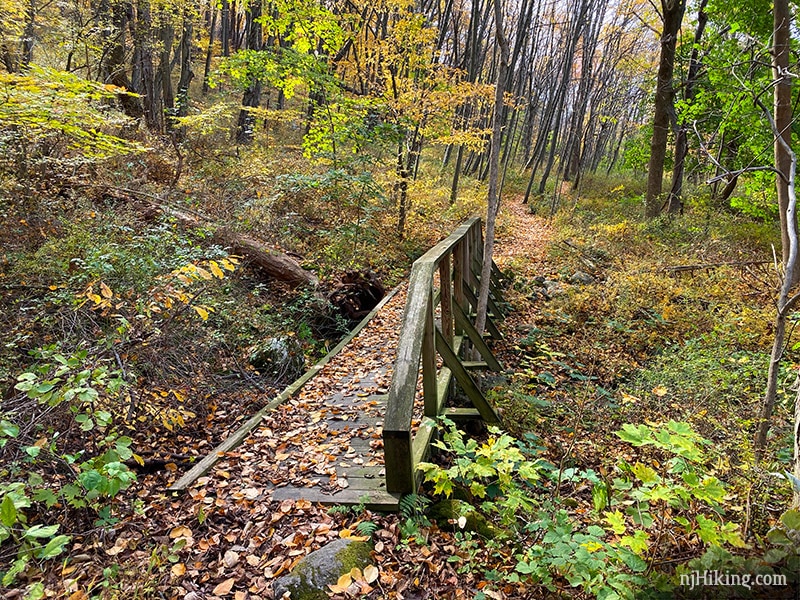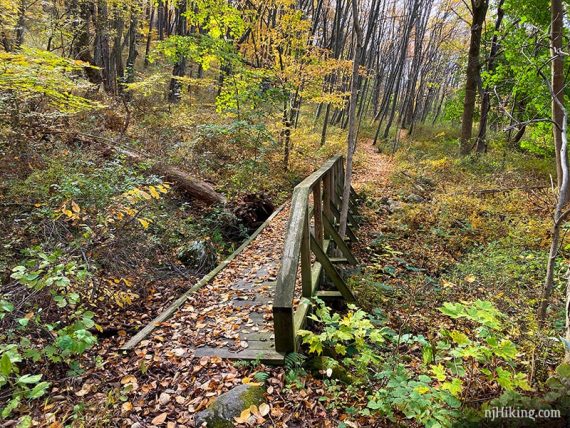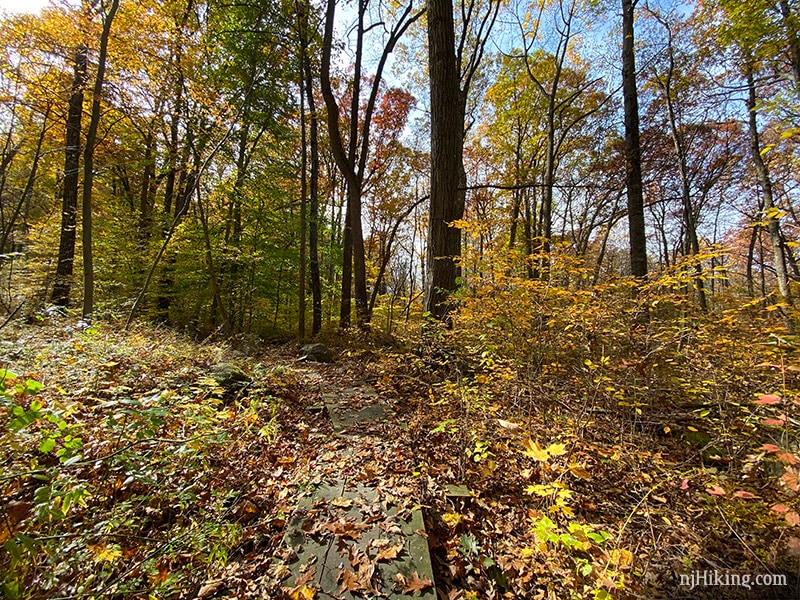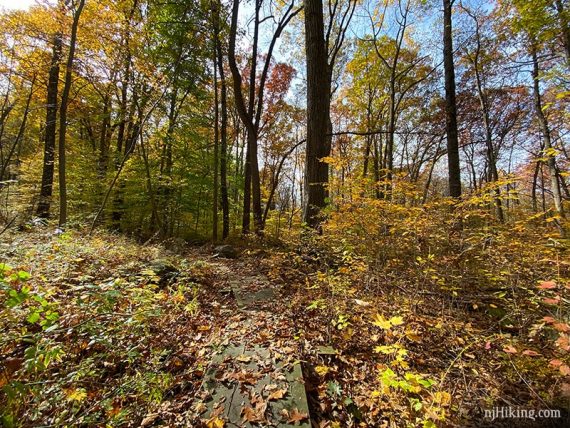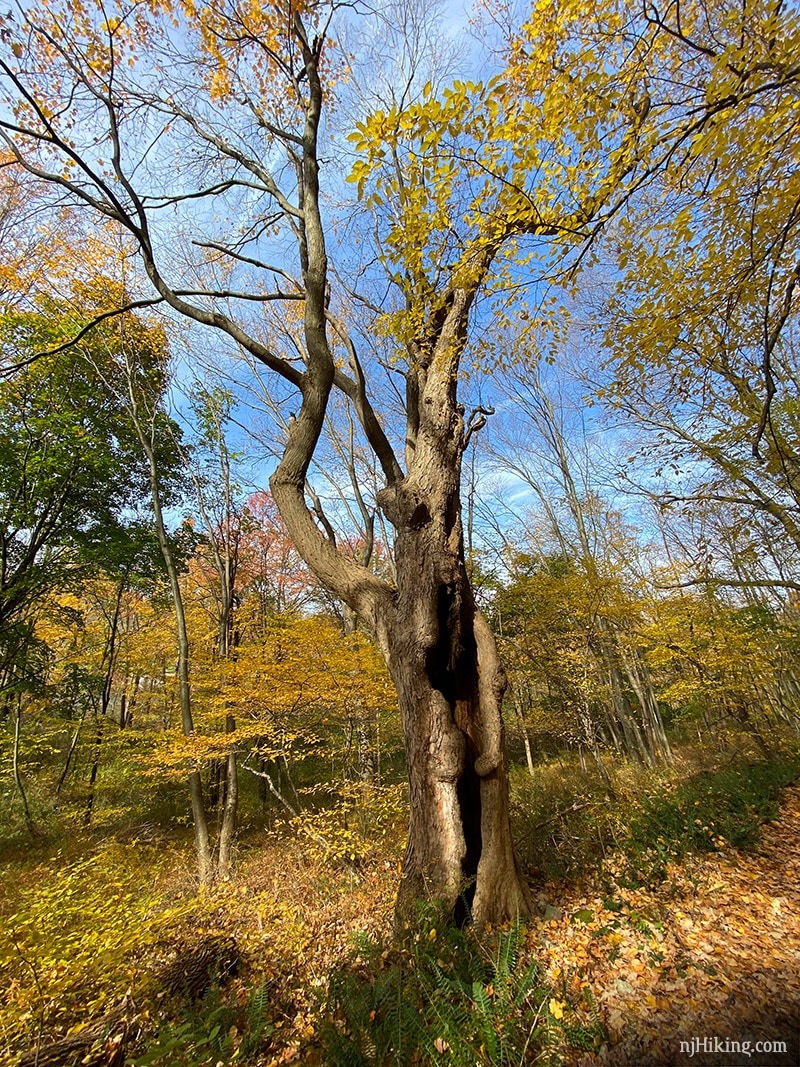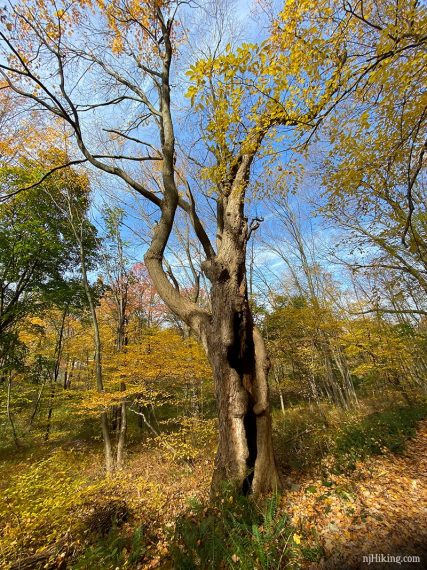 1.4 – The T-intersection is the turnaround point – retrace the route back to the parking lot. (We noticed no markers).
To extend the hike:
–LEFT at this intersection leads to the Allamuchy – Deer Park section.
–RIGHT at this intersection is the continuation of the Allamuchy Pond Trail – not recommended.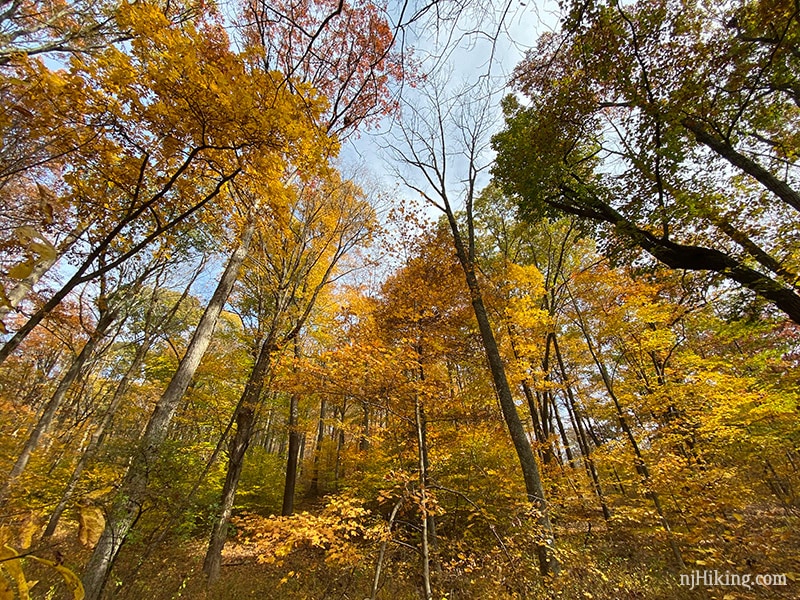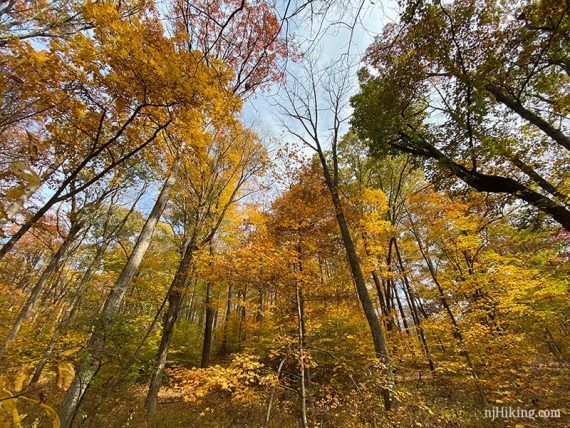 ———
Hiked: 10/26/19.