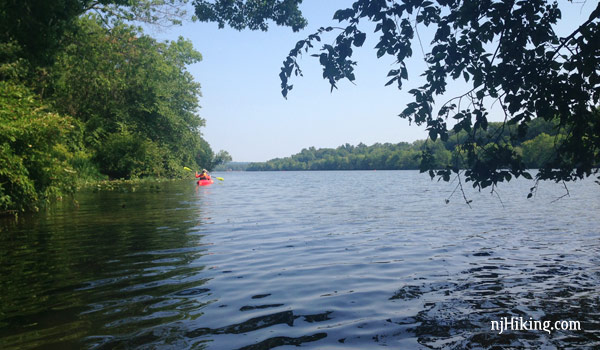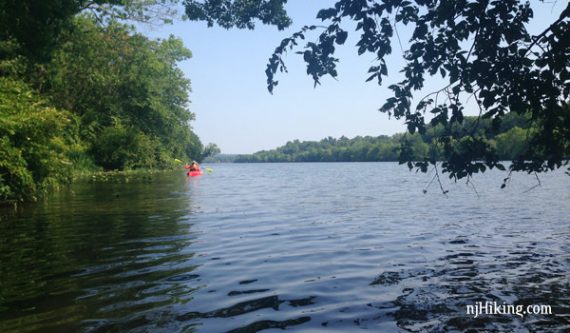 A long lake that runs along the Delaware & Raritan Canal in Princeton.
Paddle by islands, bridges, large houses and the Princeton rowing center.
The lake ends at the train bridge but the waterway narrows and continues as Stony Brook, until Turning Basin park.
Our two cents:
The dam at the north end of the lake has a steep drop off, heed the safety line boundary.
Near the launch area, at the Rt 27 Princeton-Kingston Rd. lot, are marked lanes for the Princeton University rowing team that should be avoided and you might want to check that a race or regatta is not going on.
Wildlife: herons, geese, turtles.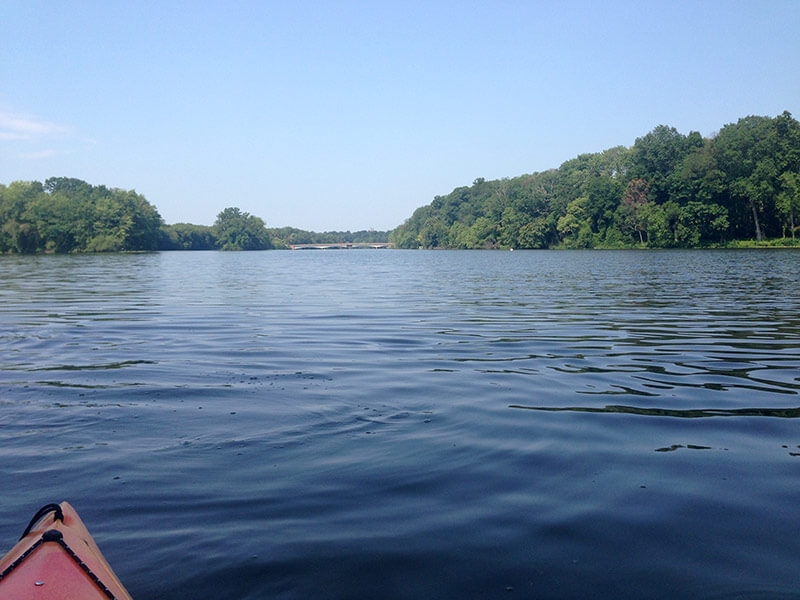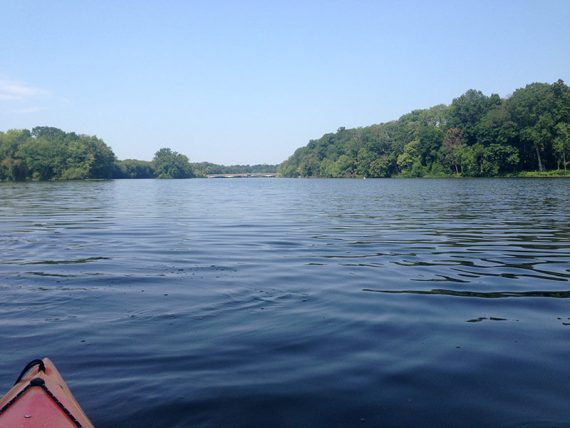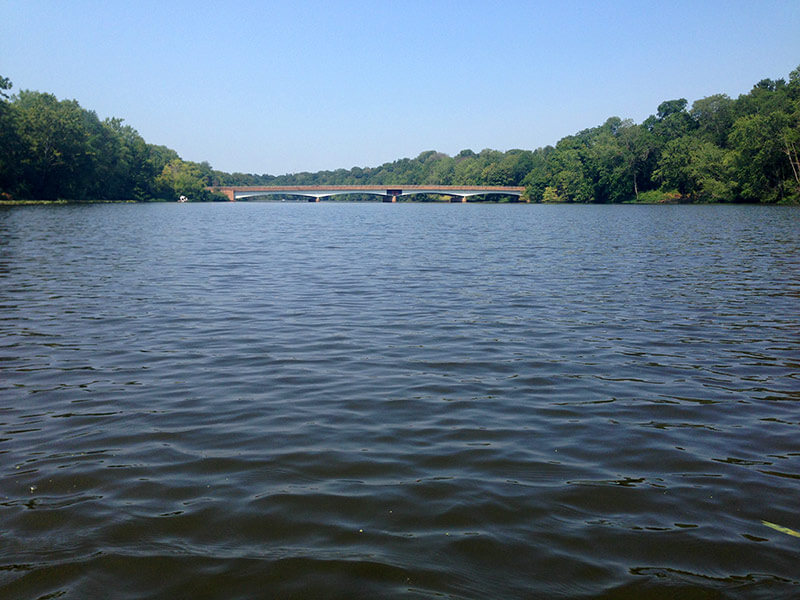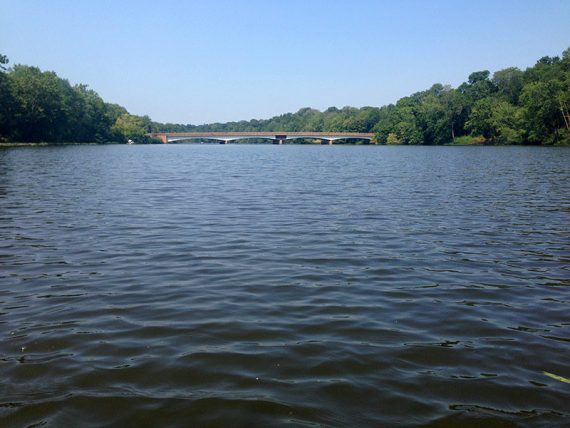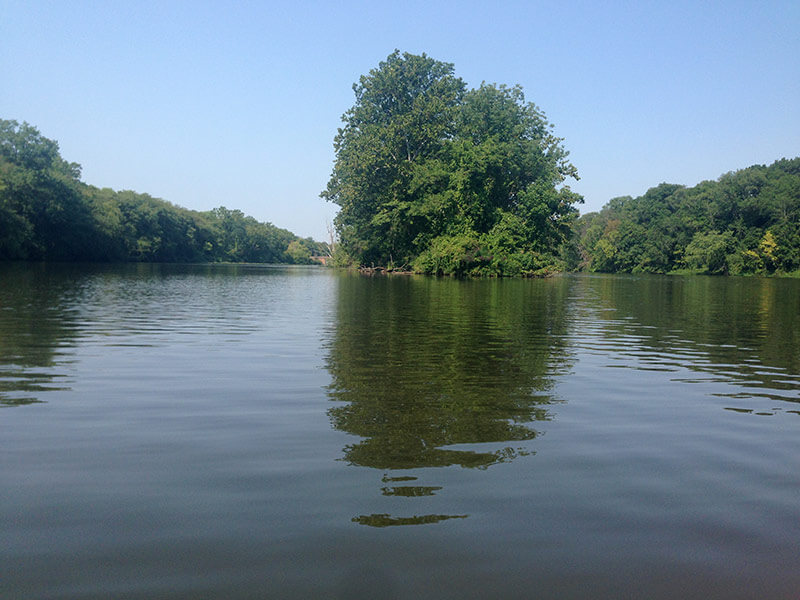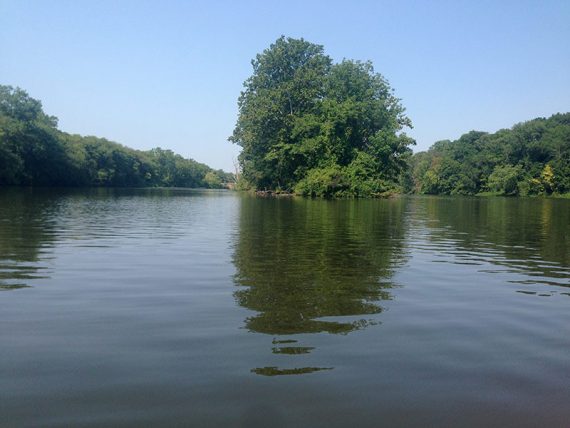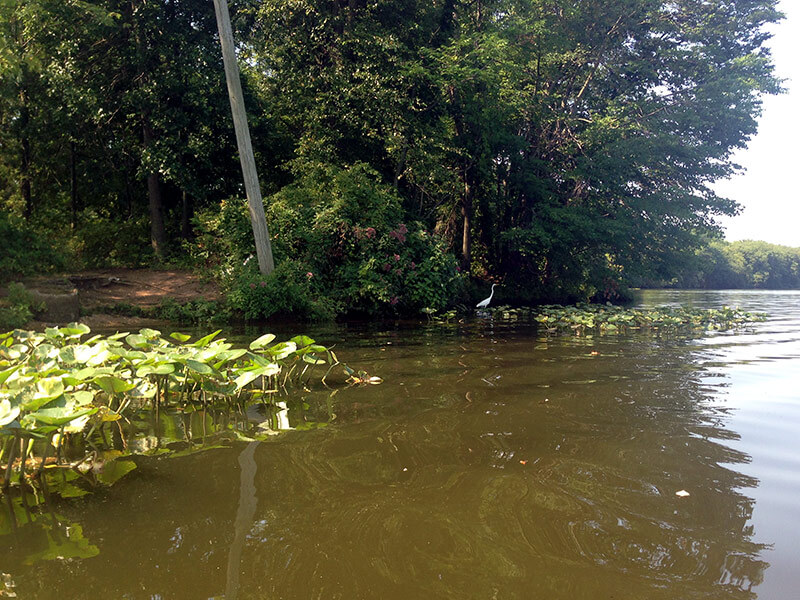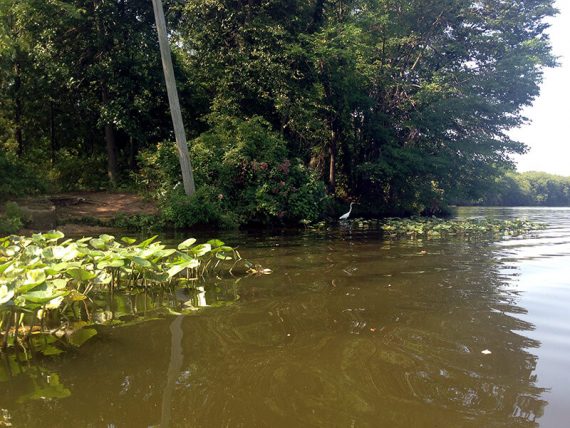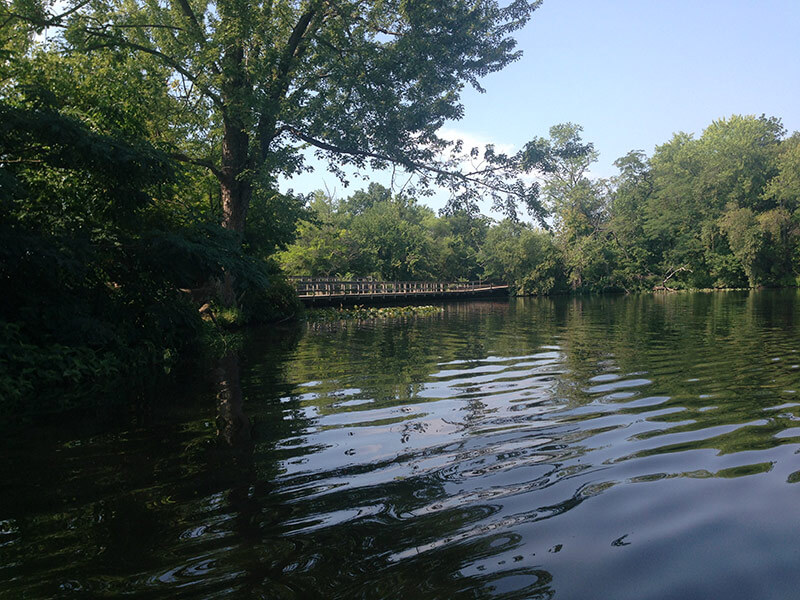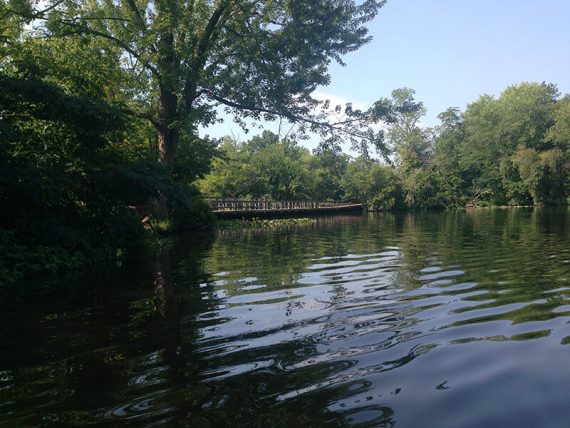 Details
Miles:
Up to about 7 – 8 miles roundtrip, going left from the launch to the dam, and then down to Turning Point basin.
Parking/launch:
N40.36684° W74.62572° [Rt 27 Princeton-Kingston Rd lot]
Large paved lot. Floating dock, or put in at water's edge.
There is another launch at the south end at Turning Basin which we have not tried.
Size:
237 acres.
Restroom:
None.
Book:
Quiet Water New Jersey, Trip #24
Nearby:
D&R Canal Kayak – Blackwells Mills; Farrington Lake Kayak.
For general info, check out our Kayaking NJ page.
—
Kayaked 8/16/15 – 4.5 miles.
Kayaked 8/31/14 – 7.3 miles.