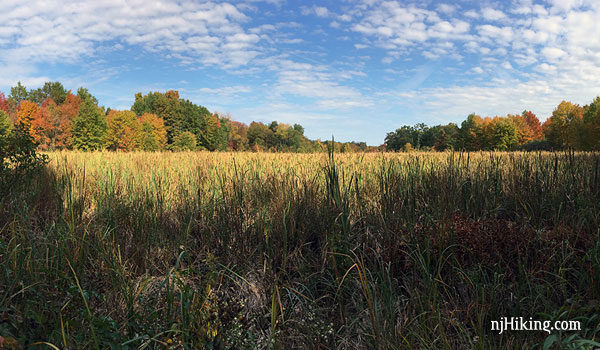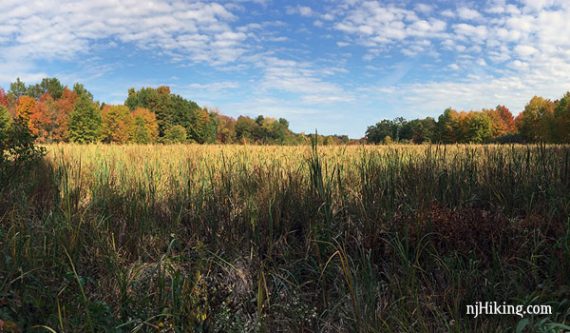 Exploring the Orange and Green trails in the Wilderness Area of the Great Swamp.
4.5 miles. Level, easy but can be overgrown.
Alternate: Start at the other lot and do a shorter route, notes below.
Hike Info:
Our two cents:
These are easy, level trails that would be most interesting during foliage season. Trail was grassy/overgrown in spots.
Books:
A shorter version is in Best Day Hikes Near New York City.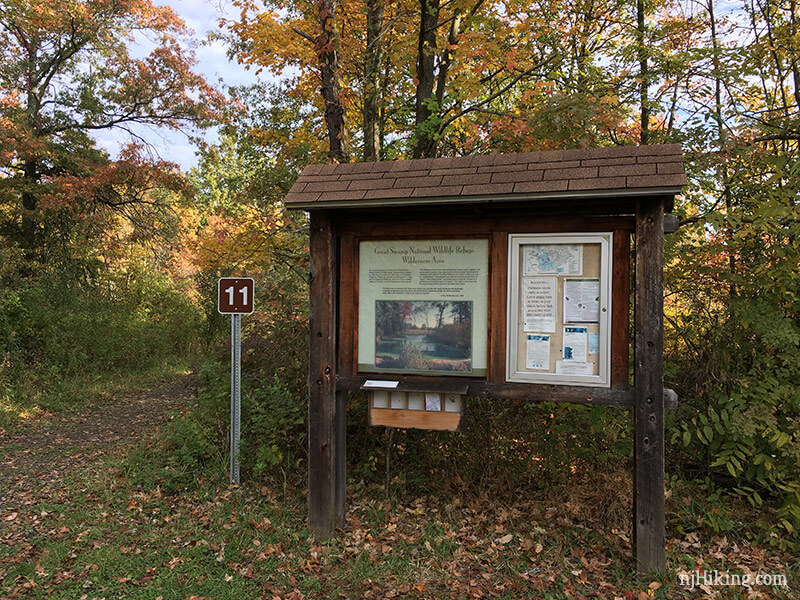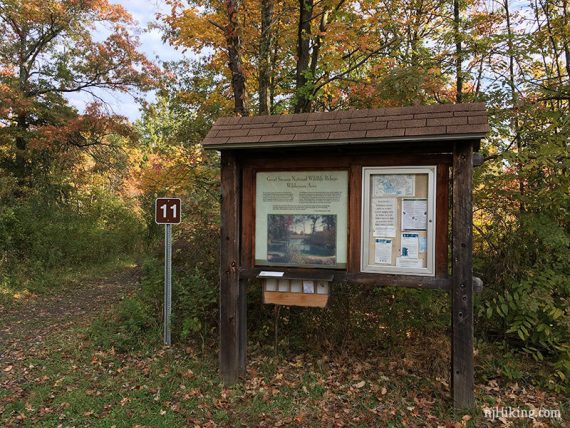 White Bridge Road – large gravel lot. Detailed directions on park site.
Alt Parking: N40.72665° W74.45773° [Meyersville Rd.] This is a lot at the other end of ORANGE.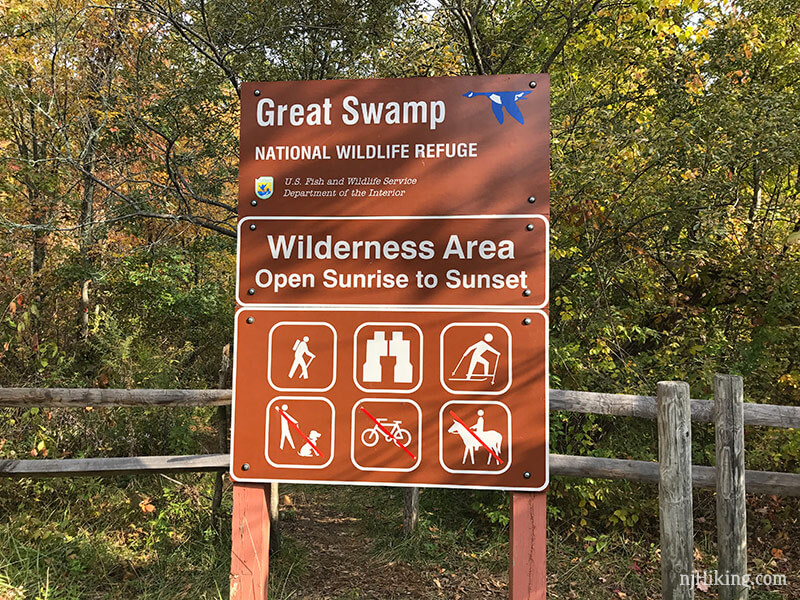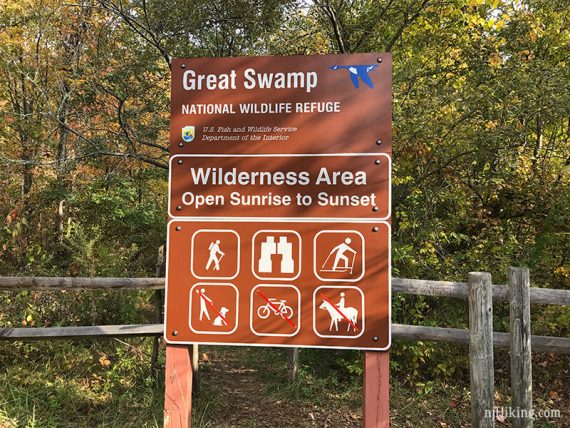 Restrooms:
None at this lot, use the Wildlife Observation Center down the road.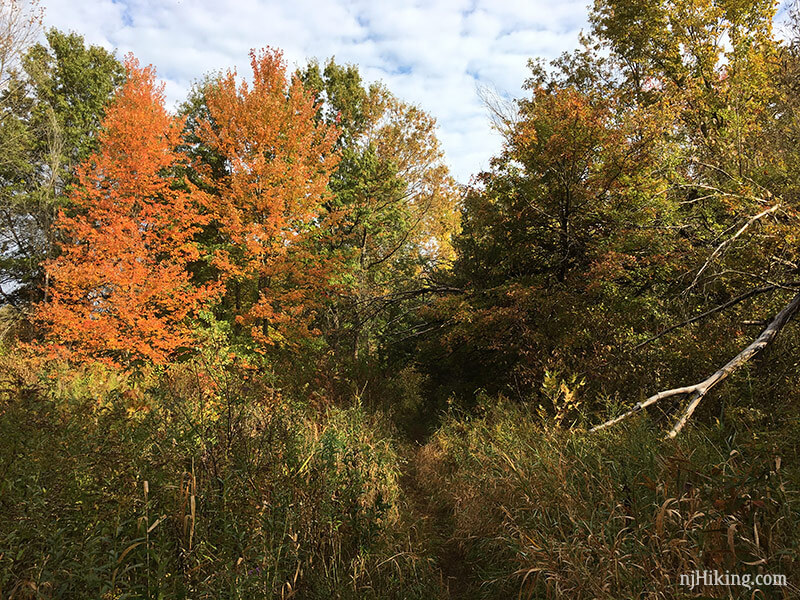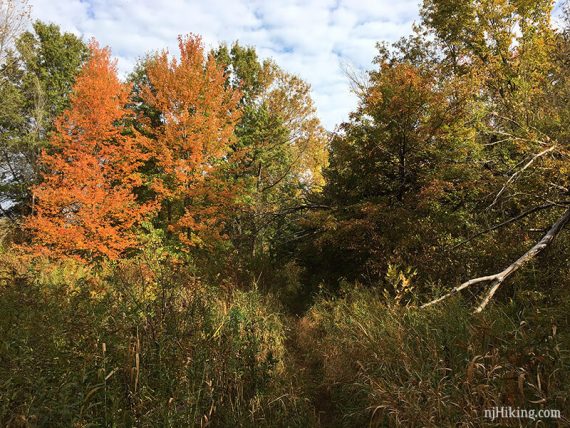 Hike Directions:
Follow ORANGE all the way to it's end at the other parking lot.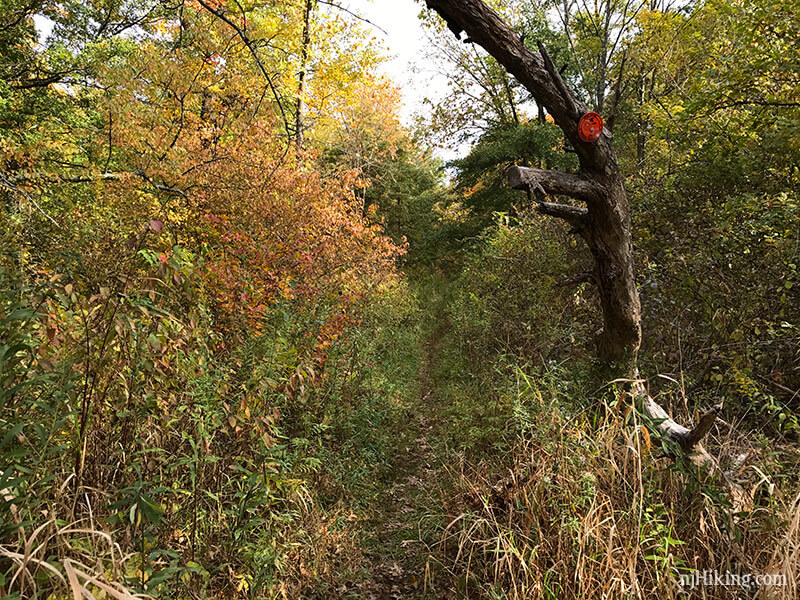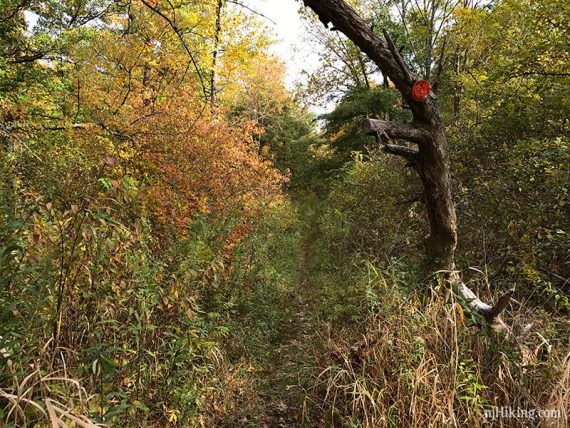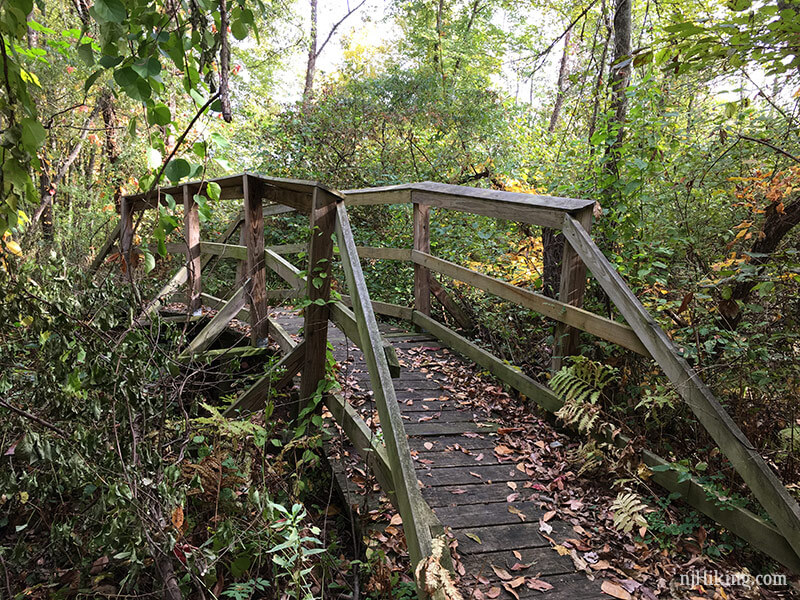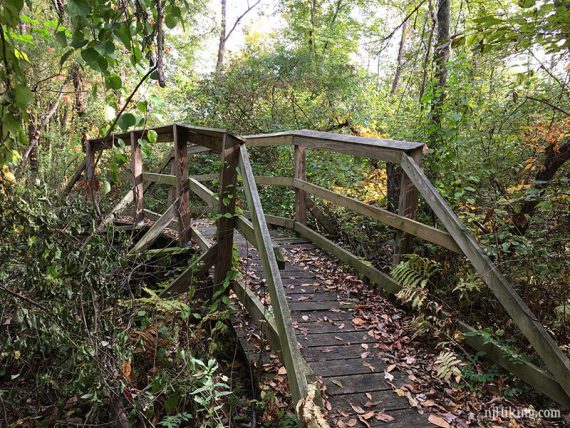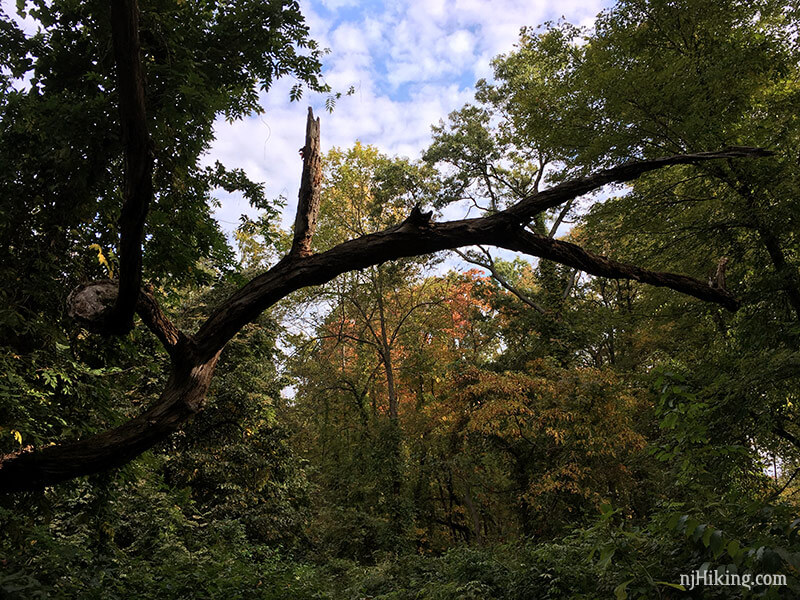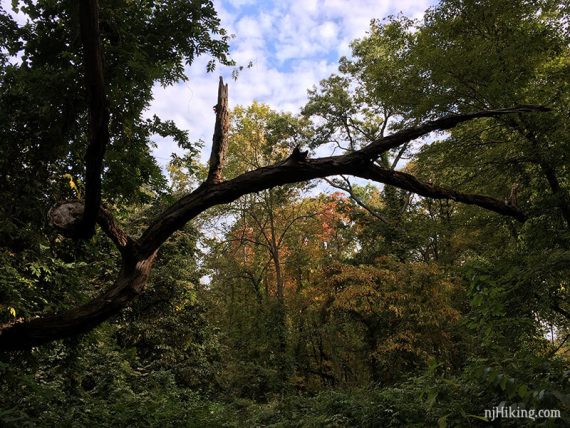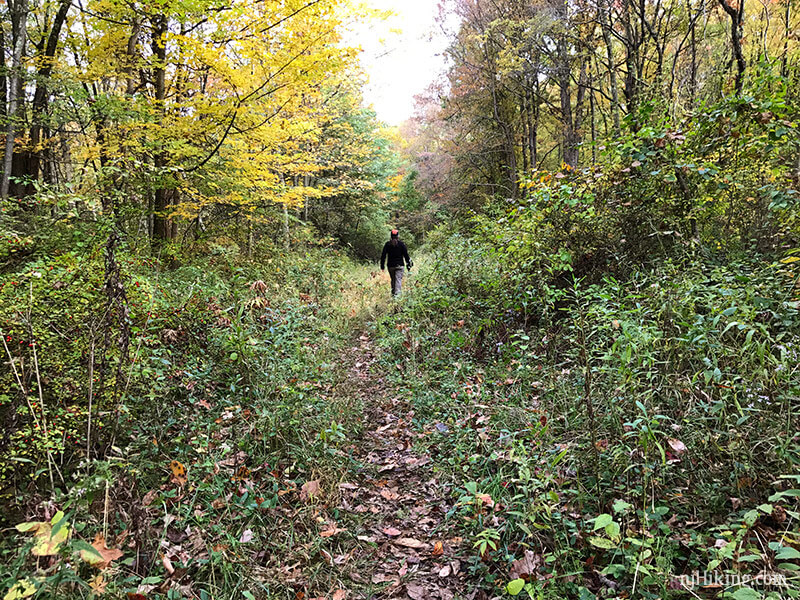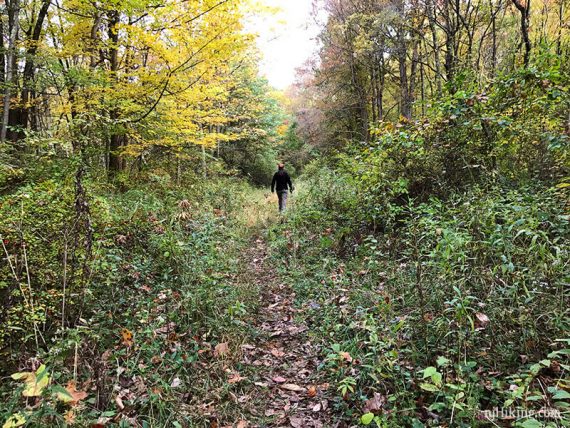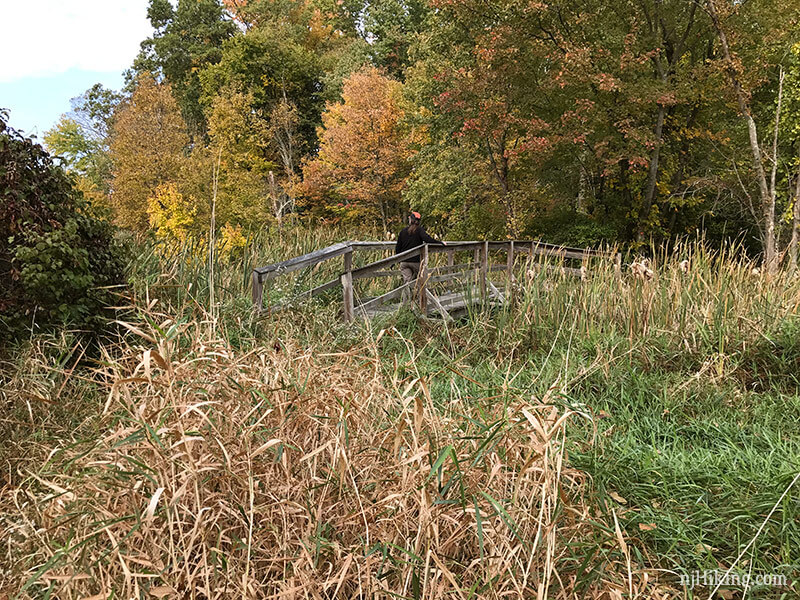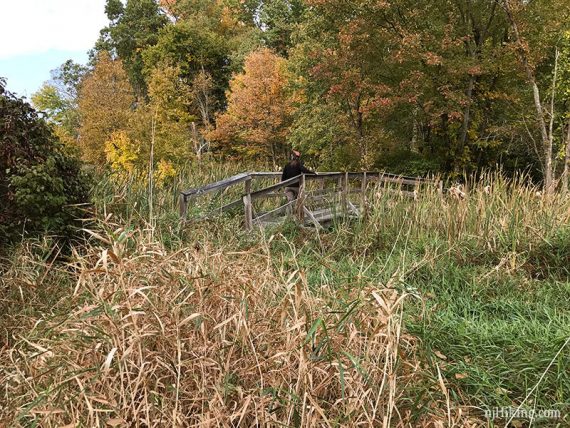 Then retrace back on ORANGE.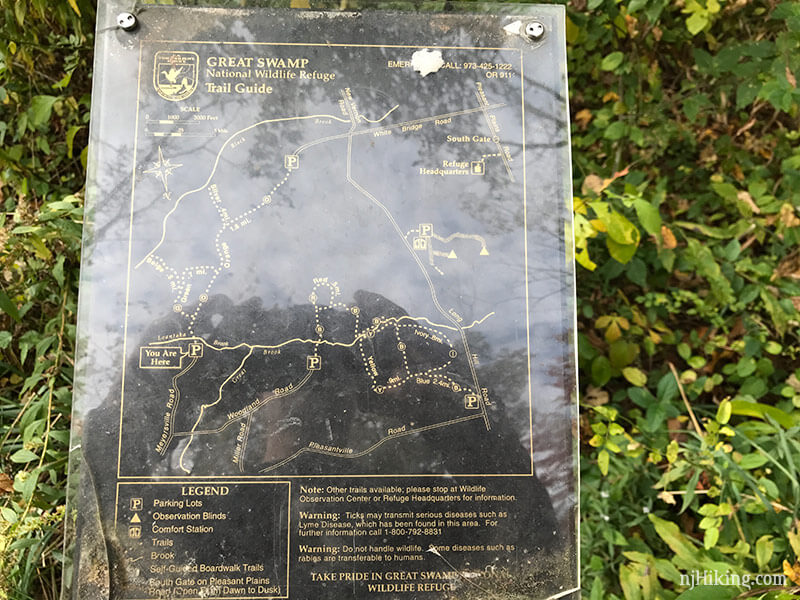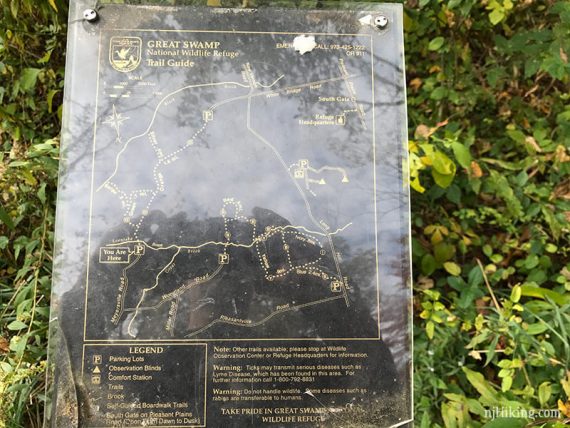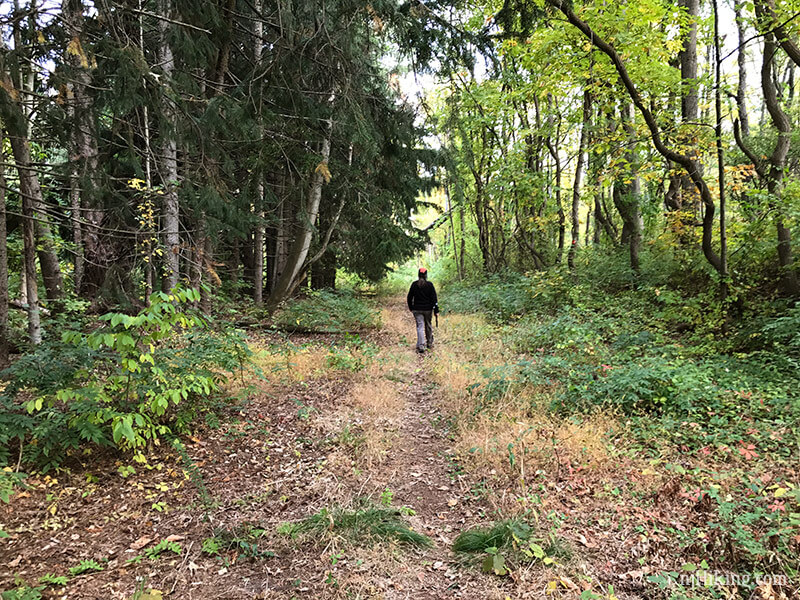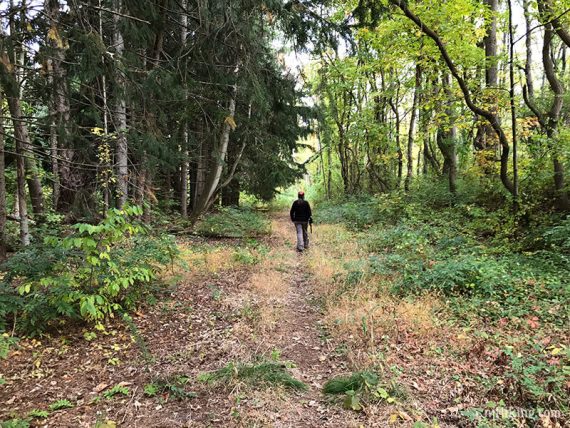 Turn LEFT on GREEN.
From GREEN, we took and out-and-back on BEIGE.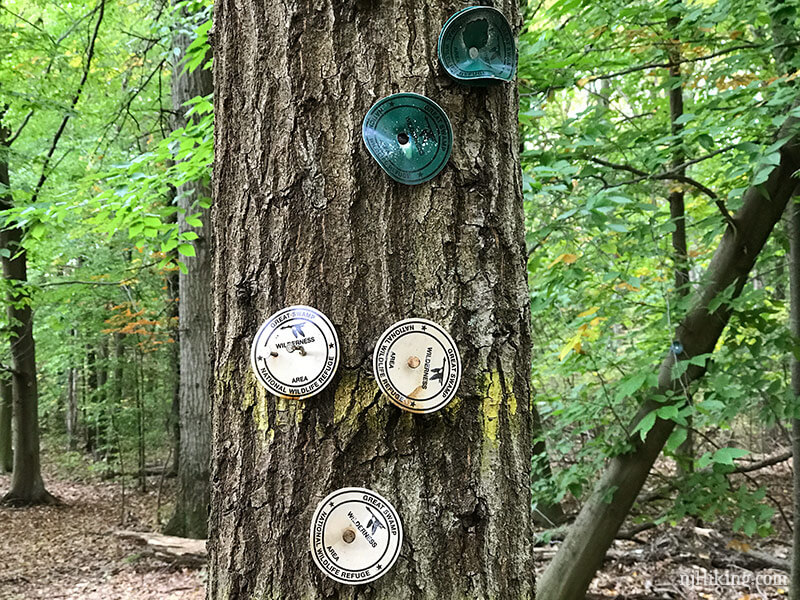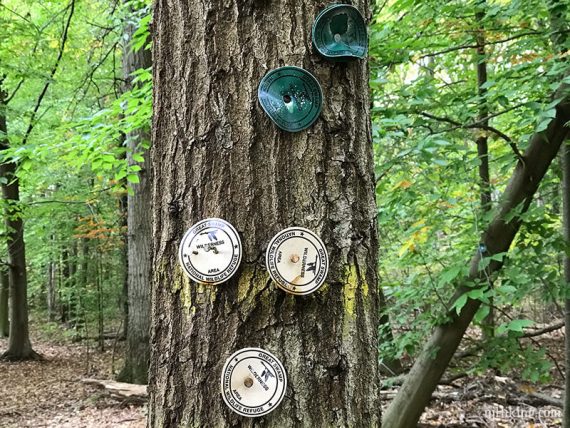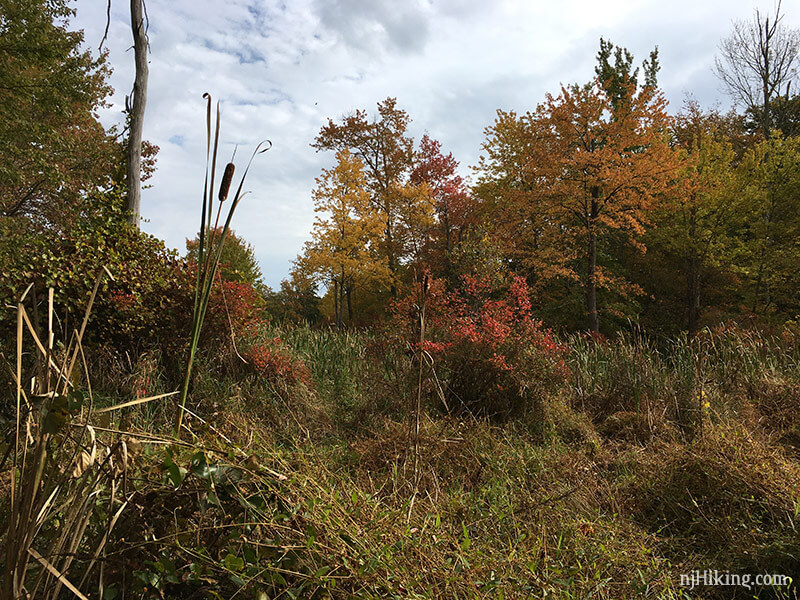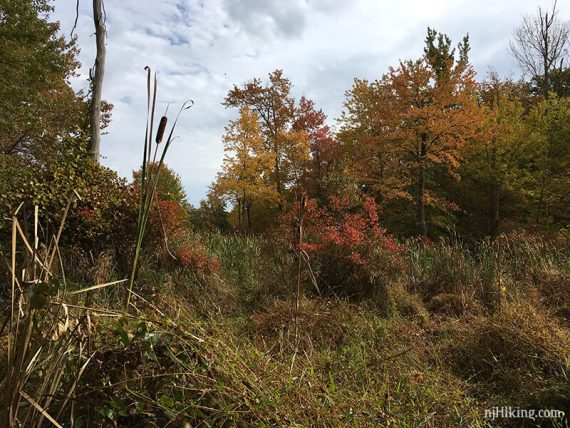 Continue on GREEN.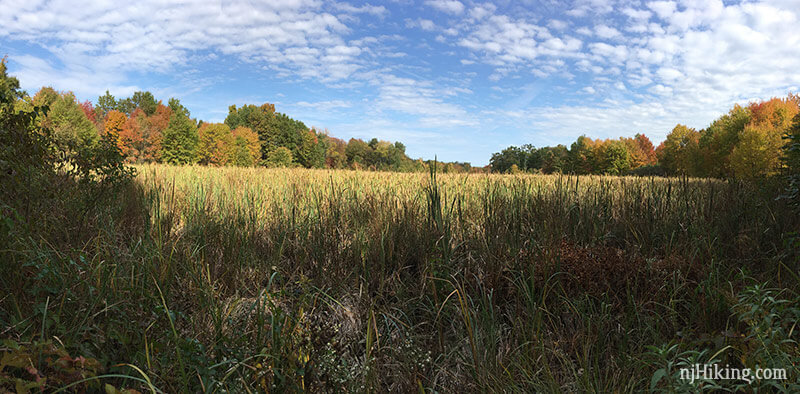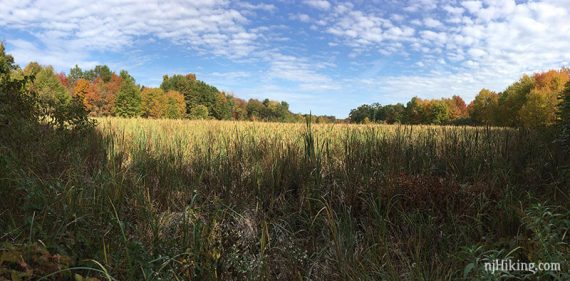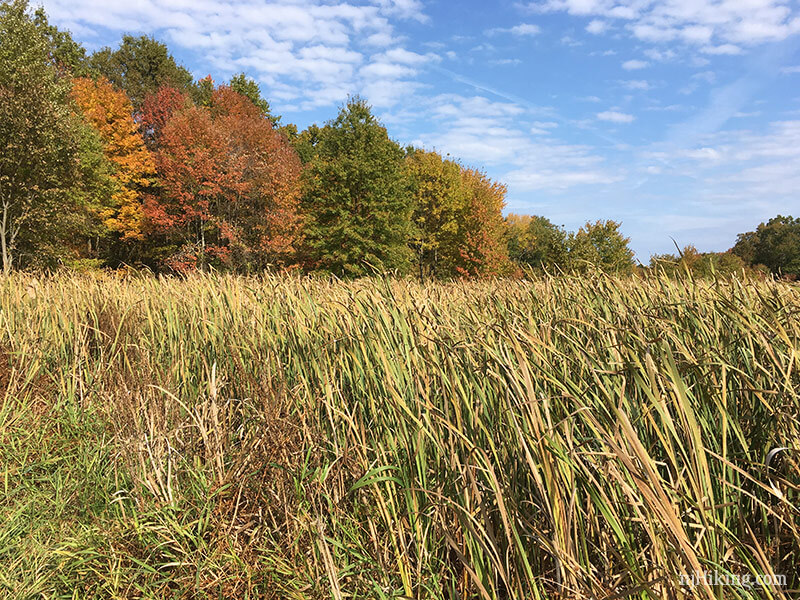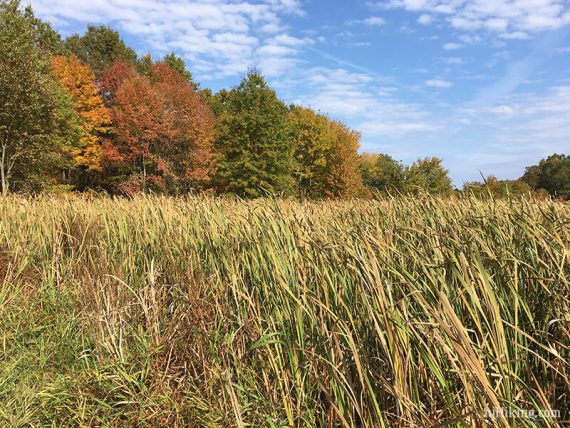 LEFT on ORANGE.
There is also an out-and-back on SILVER off of ORANGE that we skipped.
Alternate:
Best scenic bits, with the least effort, ~1.6 miles – Park at the Meyersville Rd end instead.
Cross two bridges on ORANGE in the beginning.
Skip the first left onto GREEN but take the 2nd to a boardwalk with views of an open area and then retrace out on GREEN to ORANGE.
—
Hiked: 10/16/16. w/ Observation Center.