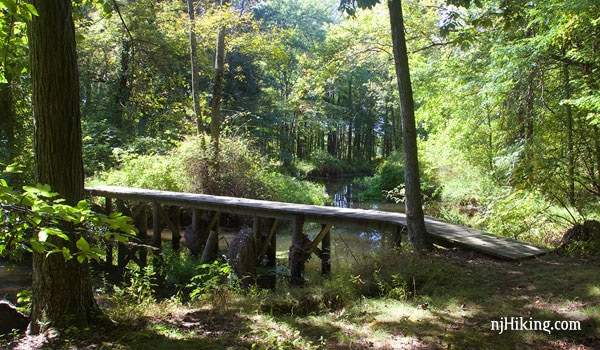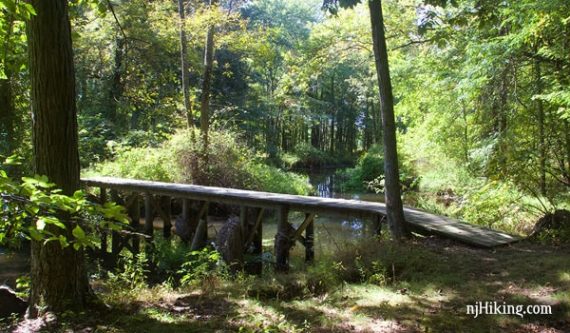 Exploring the Blue and Yellow trails in the Wilderness Area of the Great Swamp.
5.2 miles.
Alternate: Start at the other lot and do a shorter route, notes below.
Hike Info:
Books:
Almost the same route can be found in 60 Hikes Within 60 Miles: New York City.
This same route can also be found in 2009's Hiking New Jersey – however it has it as a 3.5 mile loop and the book's map is off.
The lot for the BLUE trail is a small lot. Detailed directions on park site.
Restrooms:
None at this lot, use the Wildlife Observation Center down the road.
Hike Directions:
Overview: BLUE – YELLOW – bridge – BLUE – 2nd bridge, then turnaround – BLUE – RED – BLUE – bridge – BLUE – IVORY
(not as complicated as this looks)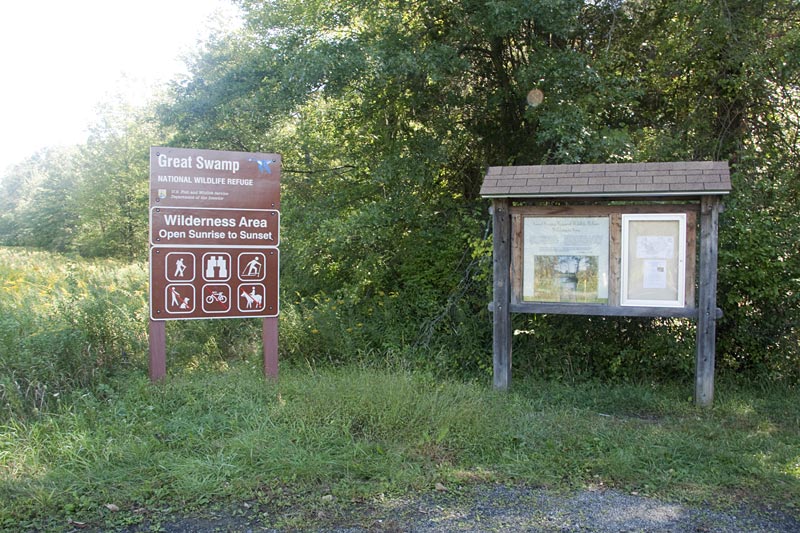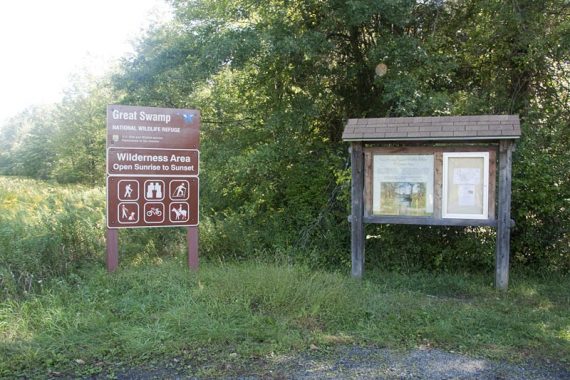 0.0 – Follow the BLUE trail from the lot; there is only one trailhead.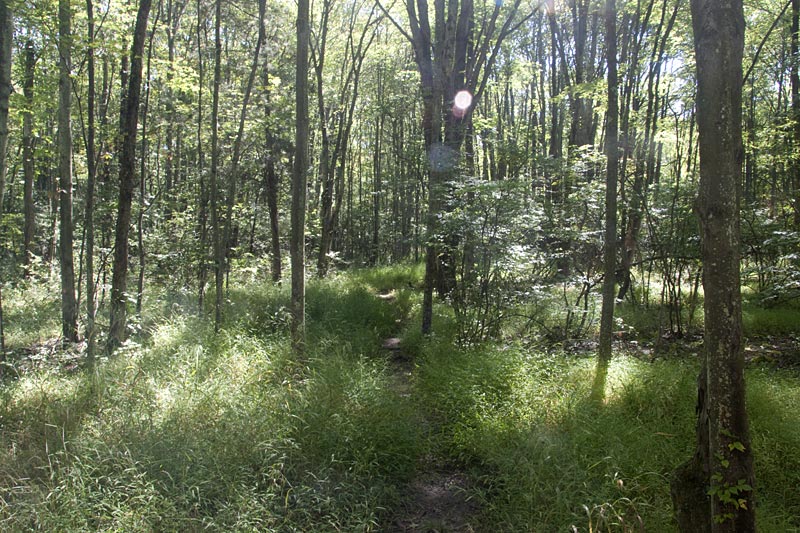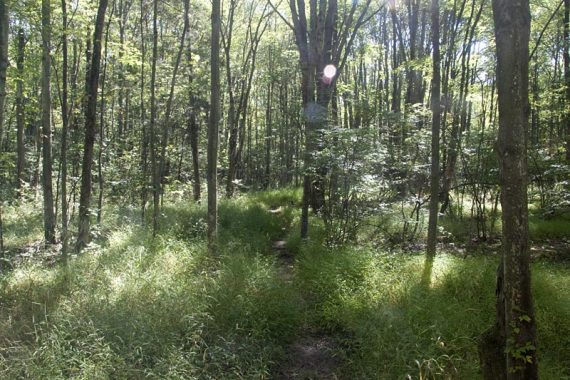 0.2 – Turn LEFT at the T-intersection. (IVORY will be to your right)
The trail becomes YELLOW, when BLUE leaves to the RIGHT.
0.9 – The YELLOW trail turns RIGHT.
1.5 – YELLOW ends, BLUE begins. Turn LEFT and cross the Great Brook on a bridge.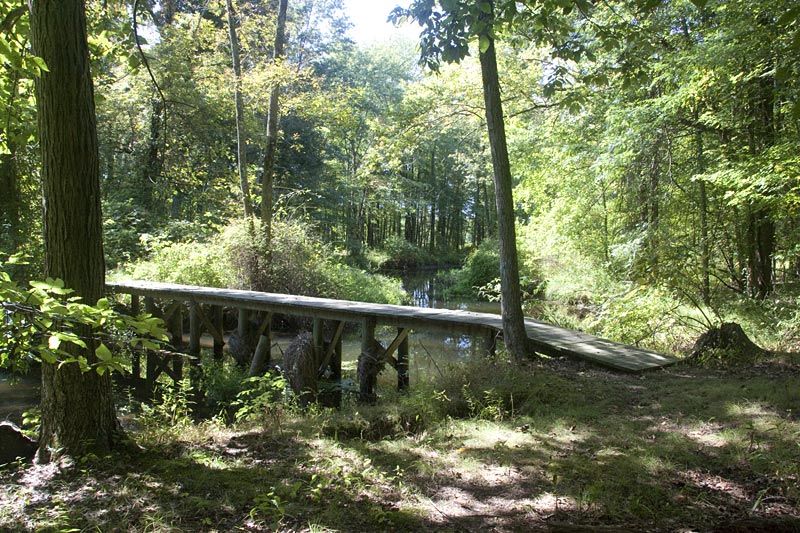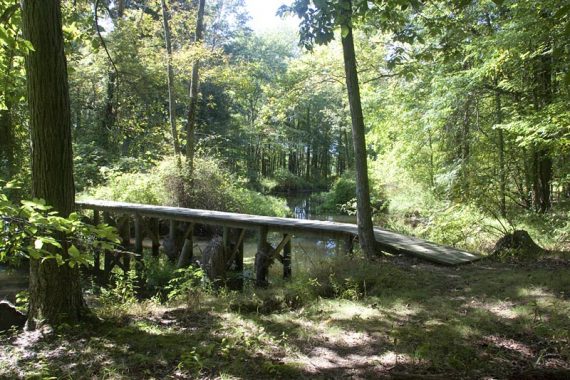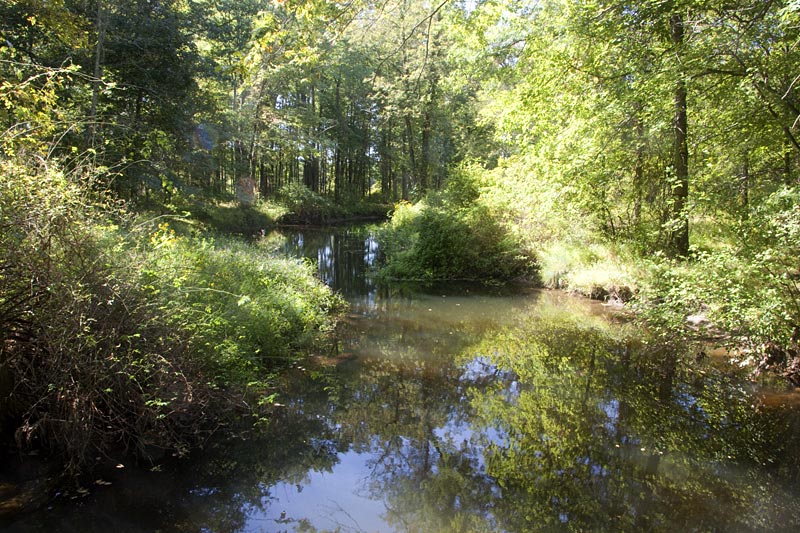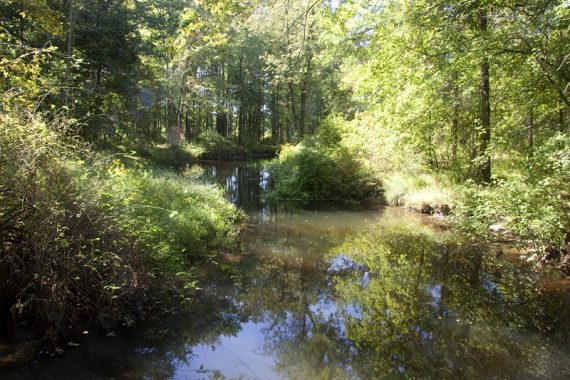 After the bridge, trail is overgrown with high grass for a bit. Continue BLUE.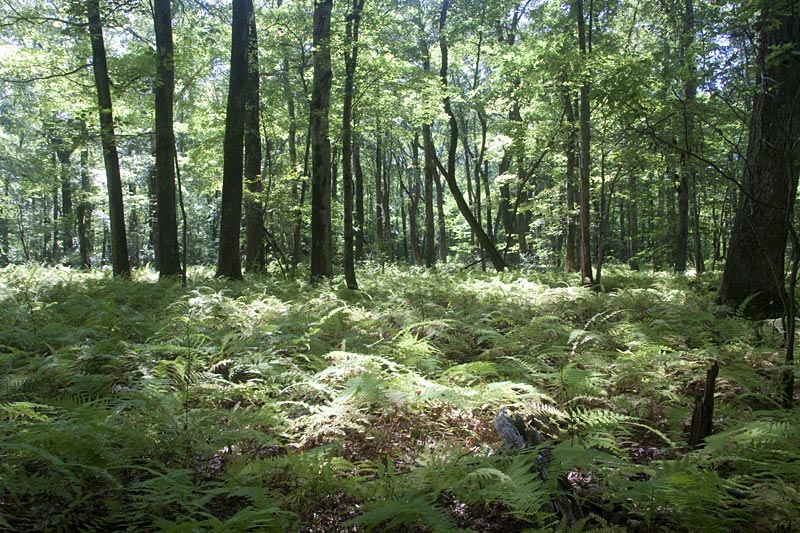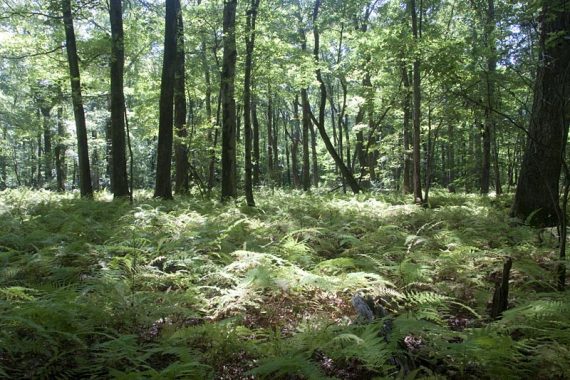 2.1 – Pass the junction with the RED trail.
2.4 – The trail comes to a T-intersection. Turn LEFT and continue on BLUE, but it's not clear.
To the right are three RED blazes indicating the end of the red trail. There is a very large tree in front.
At the time we hiked this, a fallen tree was across the trail to the left. The BLUE blazes can be seen after passing that.
Continue BLUE. Arrive at a small bridge.
The map indicates the BLUE trail continues to a parking lot on Woodland Rd. We turned around at the bridge.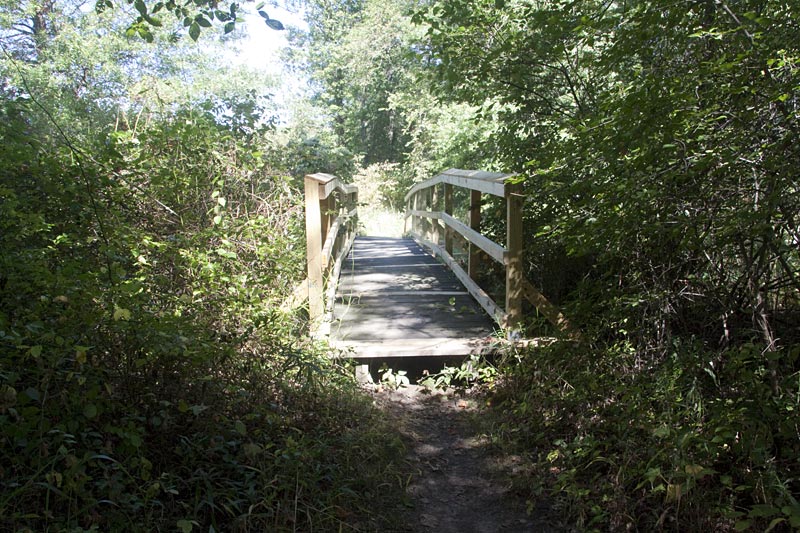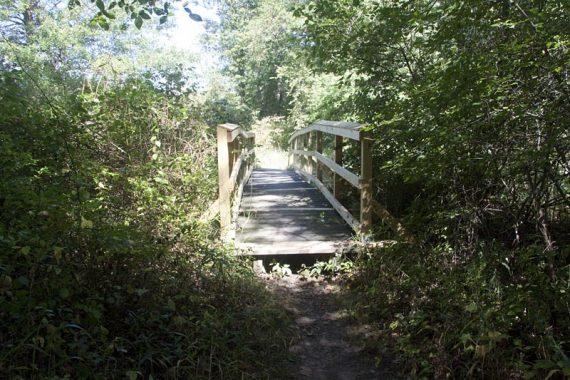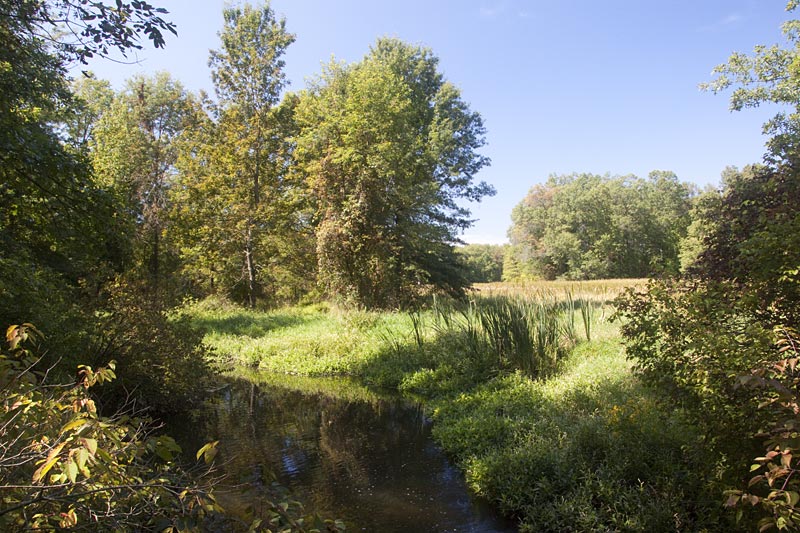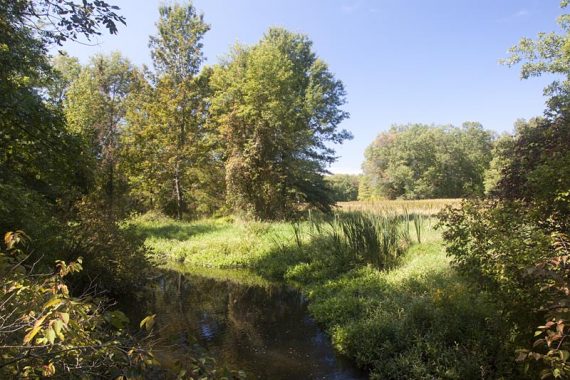 Back at the junction with RED, we continued straight, now following RED.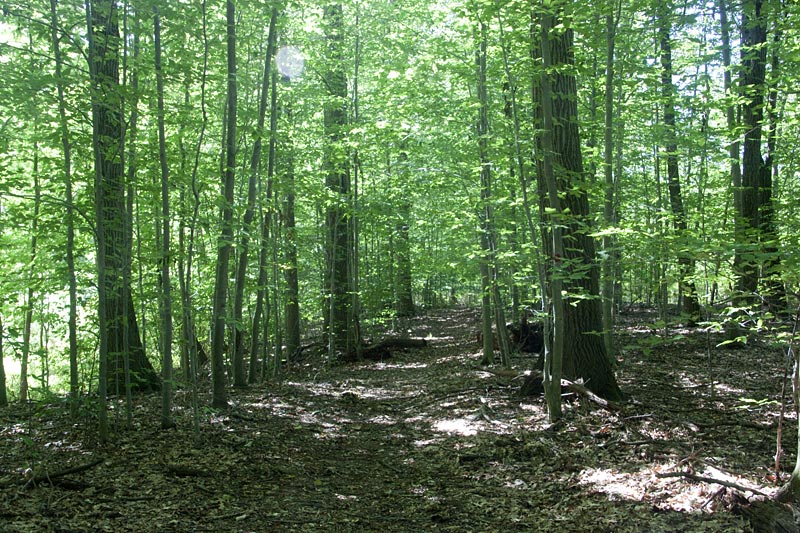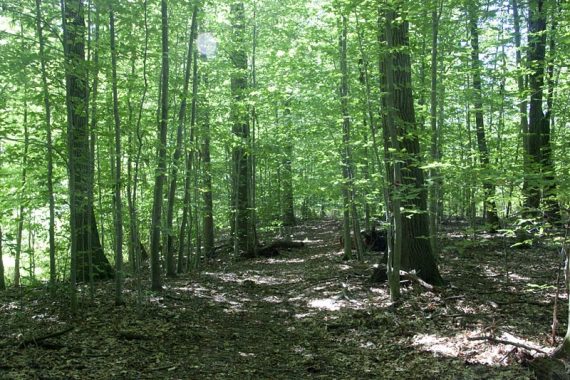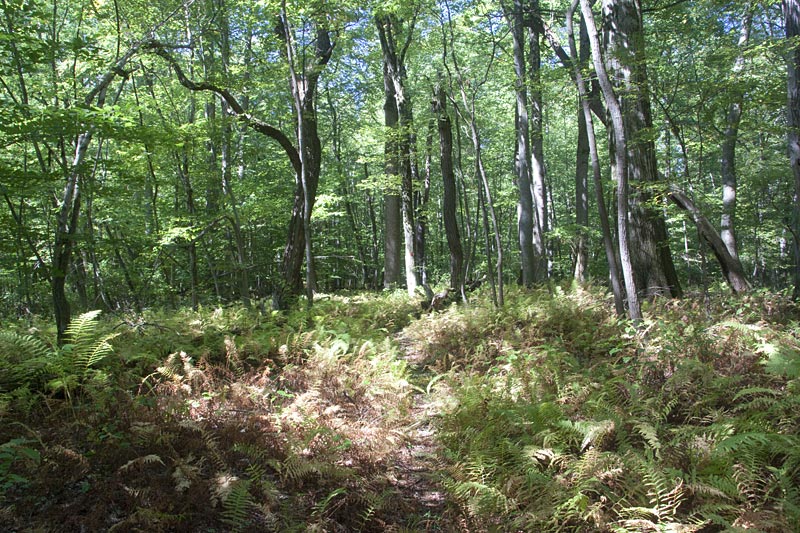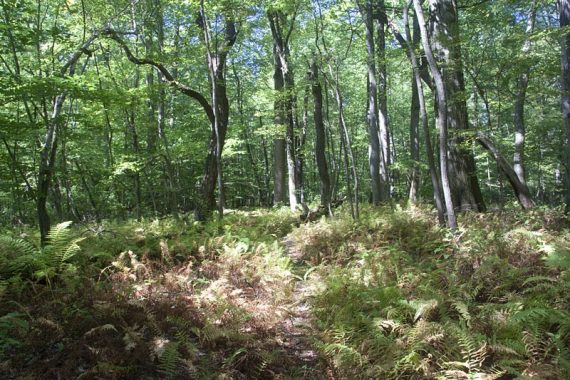 3.4 – RED meets back up with BLUE. Continue on BLUE now.
3.9 – Cross the bridge again. Turn LEFT, following BLUE.
4.0 – After a very brief time on BLUE, take IVORY. (BLUE veers off to the right here, and goes back to the parking lot as well)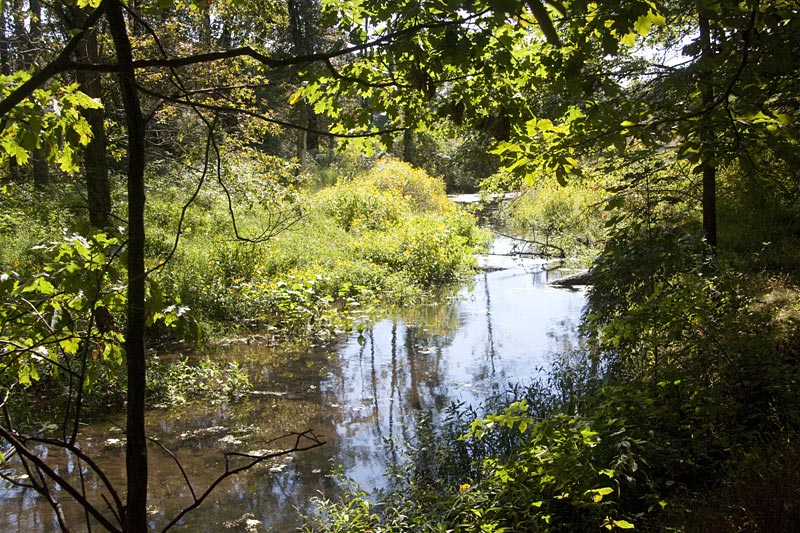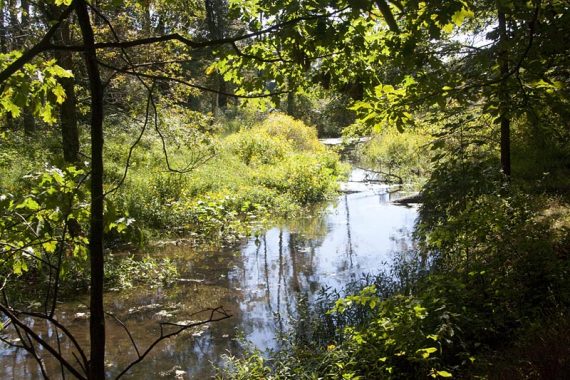 Follow IVORY as it curves around. Watch as it eventually hangs RIGHT, blazes were hard to spot.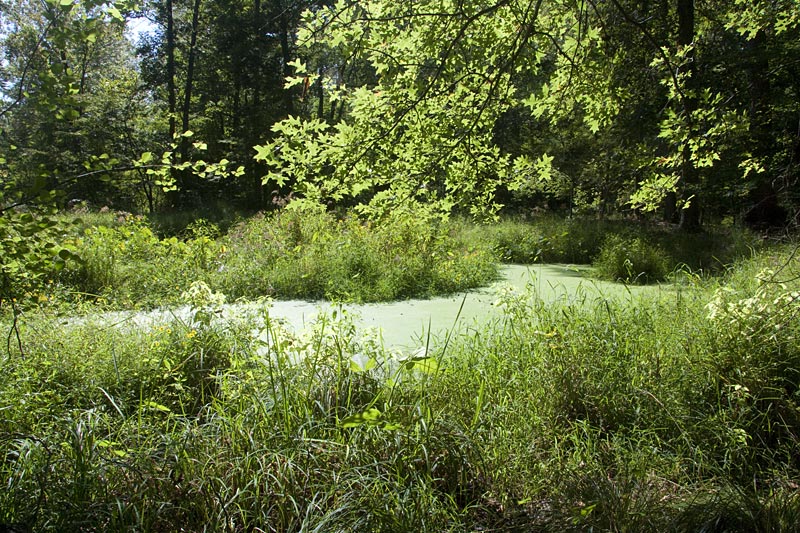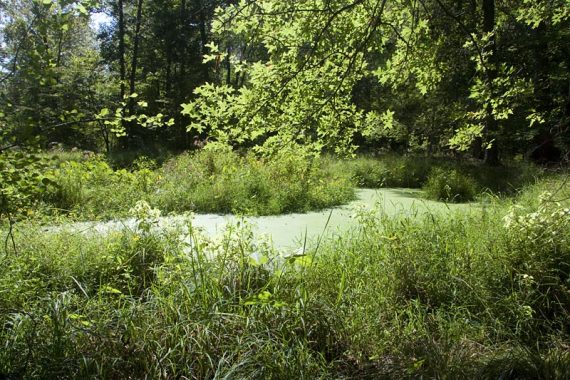 (At the time of our hike, there was some wood planking stacked near a wet area. It is possible there are plans for a reroute or addition in this area, so these directions may change)
Continue following IVORY to the junction with BLUE not far from the lot. Turn LEFT onto BLUE.
—
Hiked: 9/19/10. Trail Blog: "Great Swamp in September"