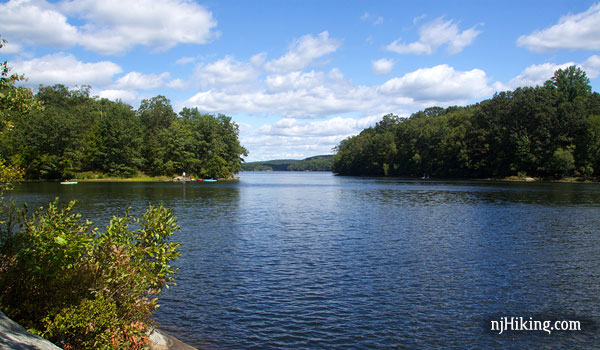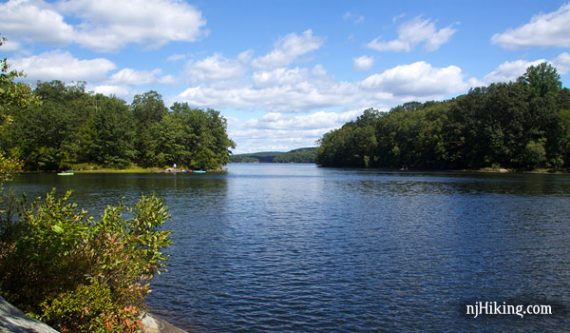 Rugged hike along Splitrock Reservoir to a nice viewpoint and break spot.
6.2 miles, on the harder side of moderate. Typical rugged Highlands terrain with multiple small elevation changes. Some scrambling.
Hike Info:
Our two cents:
Manageable mileage with a nice view/break spot destination as your reward makes this a solid pick for the average hiker – but not ideal for beginners.
Rocky, rugged terrain with a potentially tricky stream rock-hop crossing that can be tricky when water is high, though there was a rope the last time we hiked.
Trail is marked but keep an eye out for the blazes as they can be hard to spot.
Updated: 6/2020 – Page refreshed, not re-hiked.
Map:
This area is now covered by the Jersey Highlands Trails map set – this is the best bet. Otherwise, there are multiple map sources:
Books:
This hike is part of a longer hike in Hiking the Jersey Highlands and detailed trail descriptions can be found in the The New Jersey Walk Book – but both of these books are hard to find now.
Updated: 4/2018 – re-hiked as part of the longer loop; description updated.
VIDEO: This hike ends at :55 seconds in the video (the rest is from the Splitrock Reservoir Loop hike).
Split Rock Road, Rockaway , NJ 07866. No street number, a dirt lot off of Split Rock Rd.
This often fills up and if it is, you are out of luck…. only park in the lot, you will get ticketed if you park along the road.
From the south: 287N to exit 43, at the end of the ramp turn left, then right onto Fanny Rd to Powerville, left on Valley, right on Rockaway Valley, stay left onto Split Rock and follow to parking lot.
From the south, alternate: 287N to Rt 80 W to exit 37 for Rt 513/Green Pond Rd. Right on Meridian. Left on Lyonsville. Left onto Split Rock Rd to parking lot.
If you are traveling from elsewhere the exit may be different, so you'll want to check directions from where you are. Split Rock road seemed to be in good shape 8/2020 was full of decent sized potholes 4/2018.
Restroom:
Portable toilet in the parking lot, as of 8/2020. The Fanny Road route doesn't offer much in the way of restroom possibilities.
If you don't want to chance the toilet not being there or prefer a real bathroom… use the alternate Rt. 80 route for gas stations and a Dunkin once getting on 513.
Hike Directions:
Entire trail is blazed WHITE.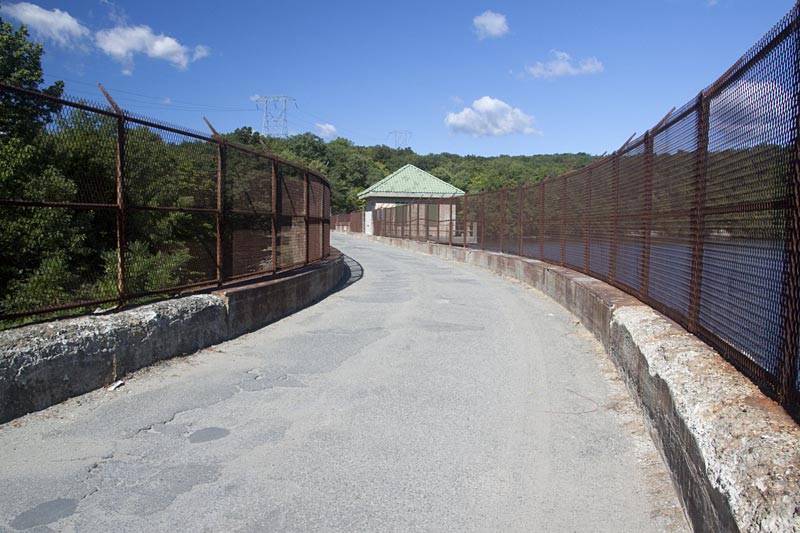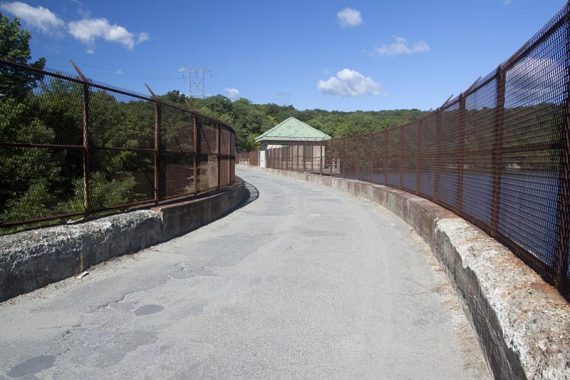 0.0 – With your back to the lot, turn RIGHT and walk down the dirt road and over a bridge. Views of the reservoir from the bridge, through a chain link fence. Keep walking down the dirt road.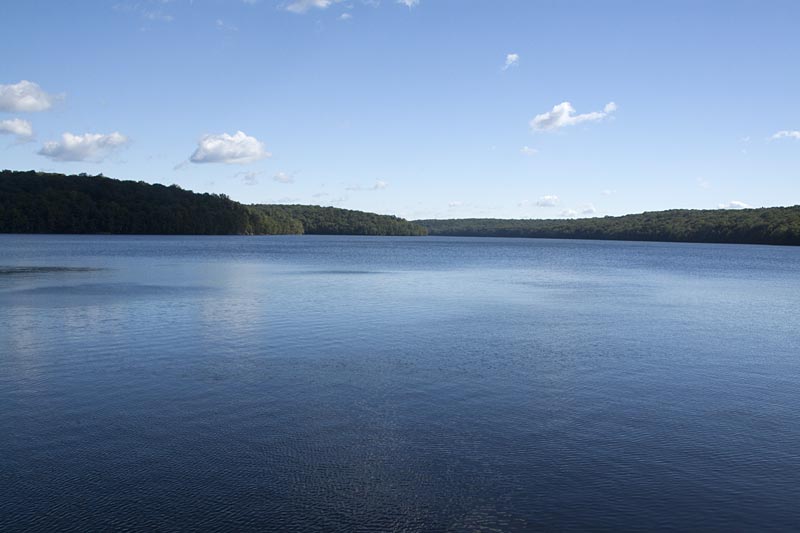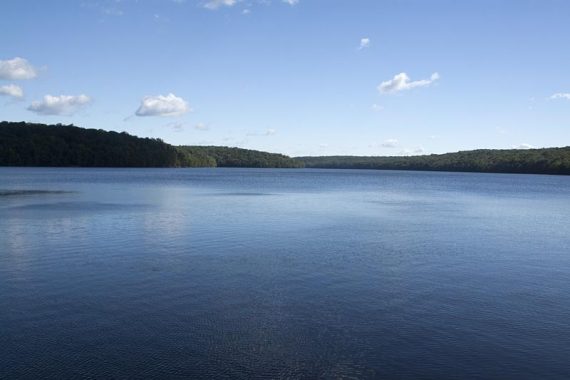 0.5 – Watch for the blazes, and Turn RIGHT to start following Four Birds Trail (WHITE). Scramble up a hill immediately.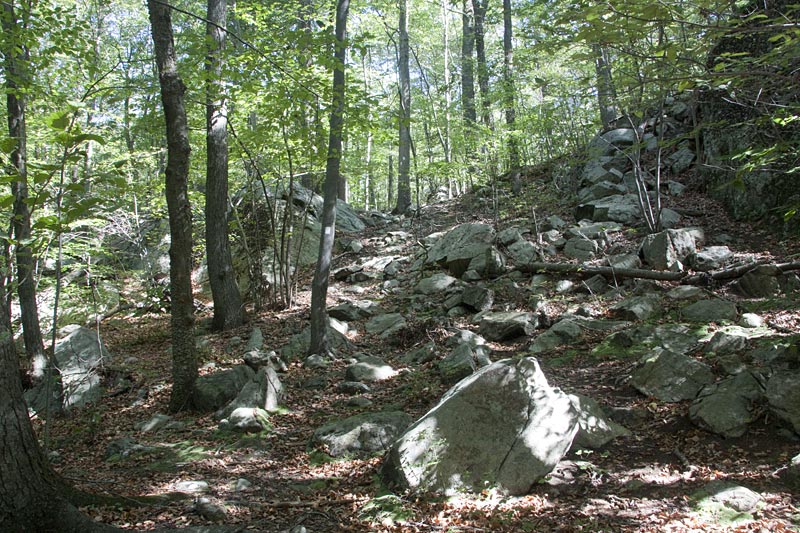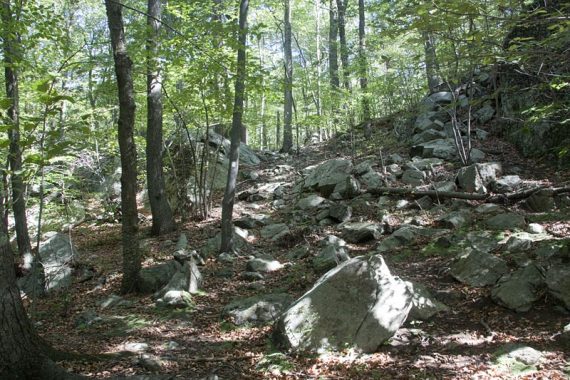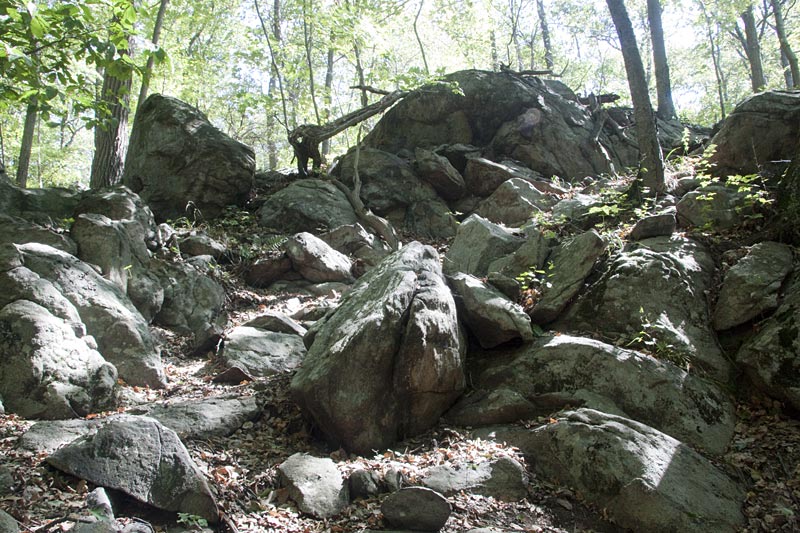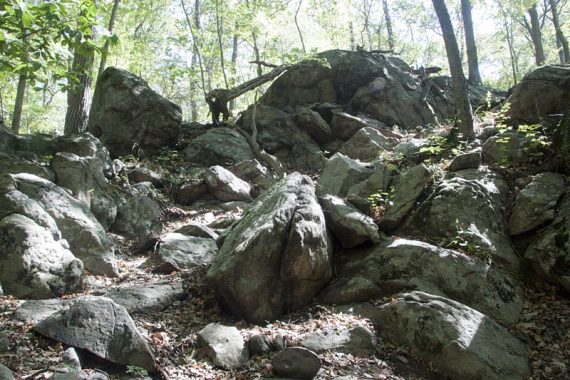 ——————
Optional add-on: Unmarked side trail on the right leads to two viewpoints at the water's edge. There may be an orange ribbon on a tree.
The viewpoints are nice but the trail had trash and an old car. Backtrack or make your way along the stream to get back to the crossing at 0.9.
——————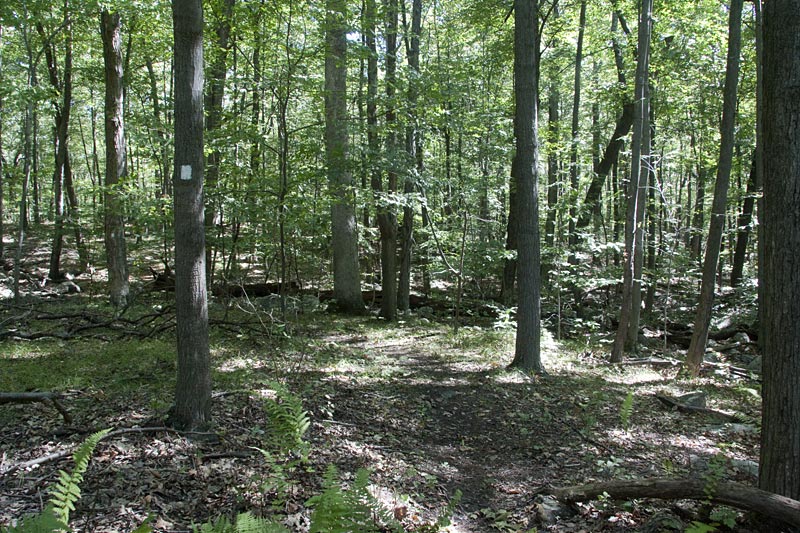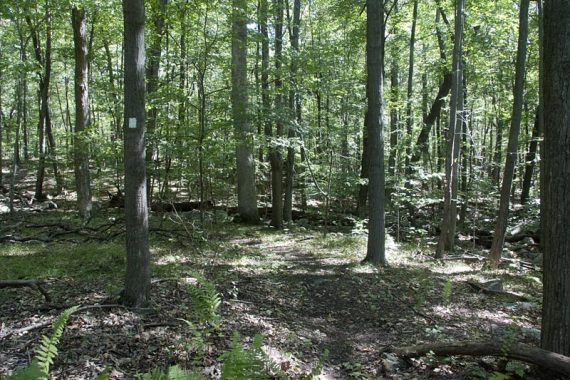 0.9 – Cross a large wet area that can can be a little tricky when the water is high. There was a rope to help with the crossing as of our last hike, but we'd had rain so it was still difficult.
This area is basically the narrowest place to cross, but you might find better spots up or down stream.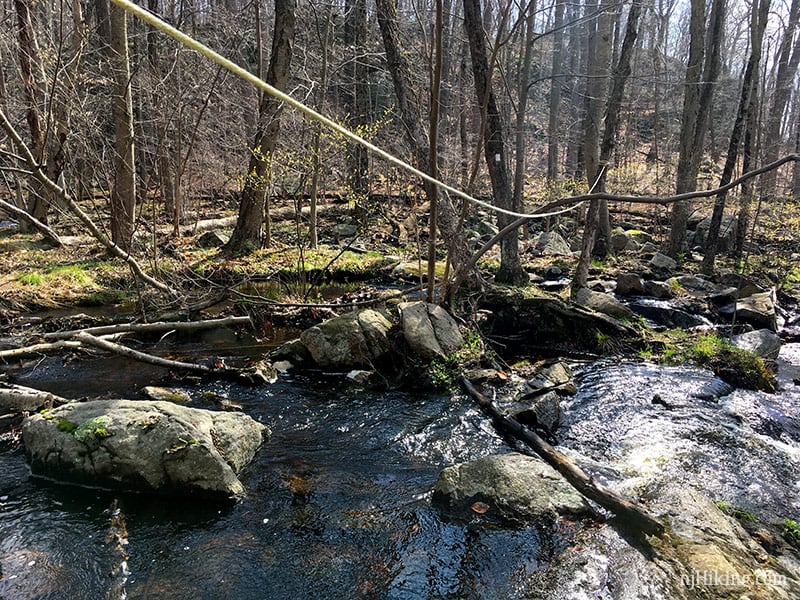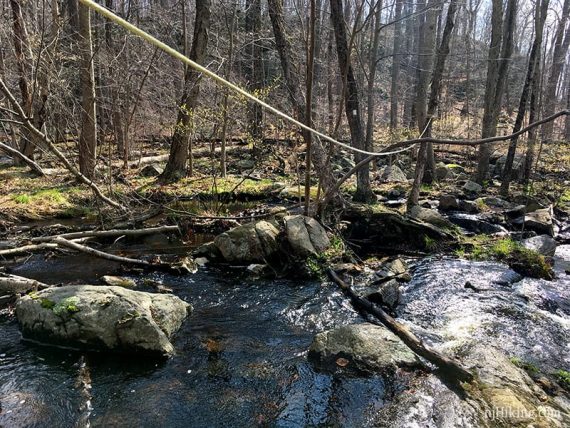 2.0 – Limited viewpoint over the reservoir.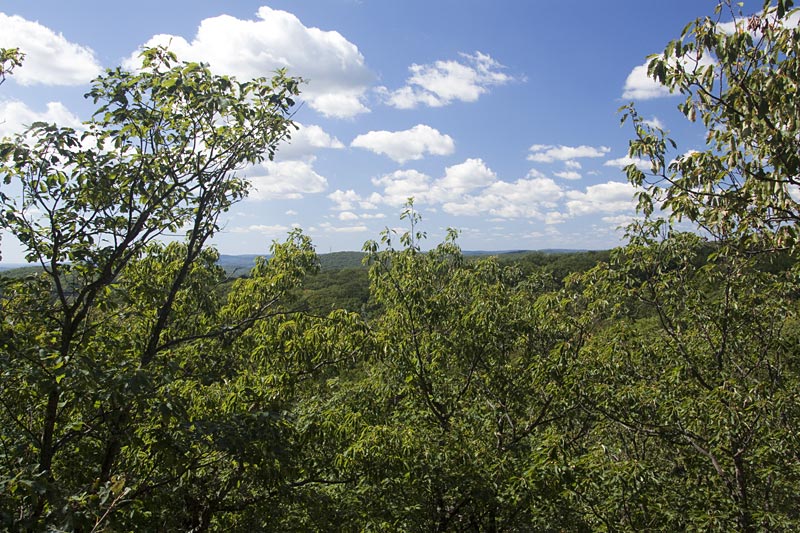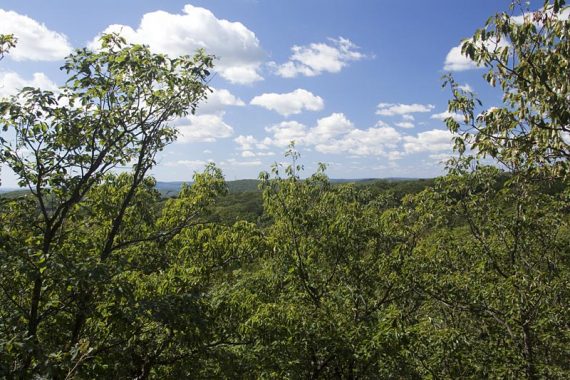 2.2 – The trail turns right and is blazed as such but the trail looks like it continues straight so we manage to blow past this turn and then go "wait did we miss something?"… every time.
3.2 – A rocky piece of land jutting out into the water a bit and connected by a rock hop that makes a nice break spot. Great views of the reservoir.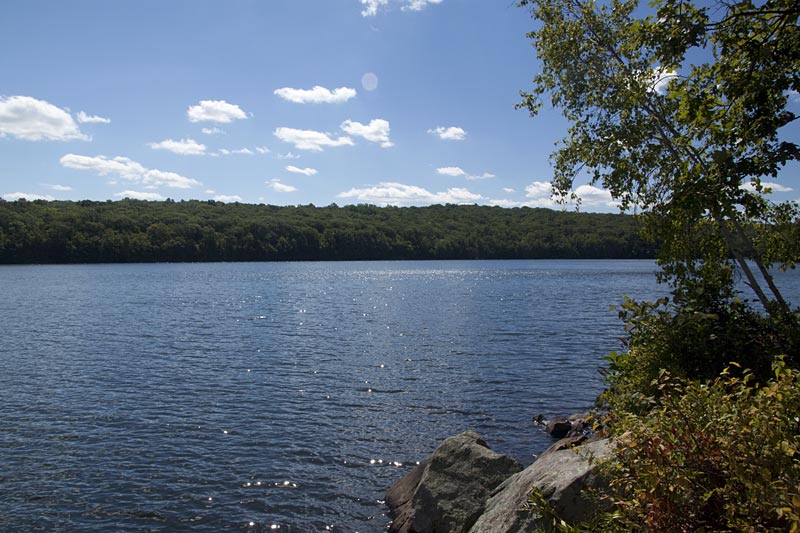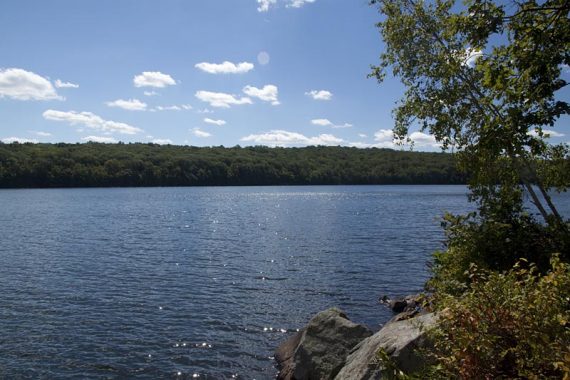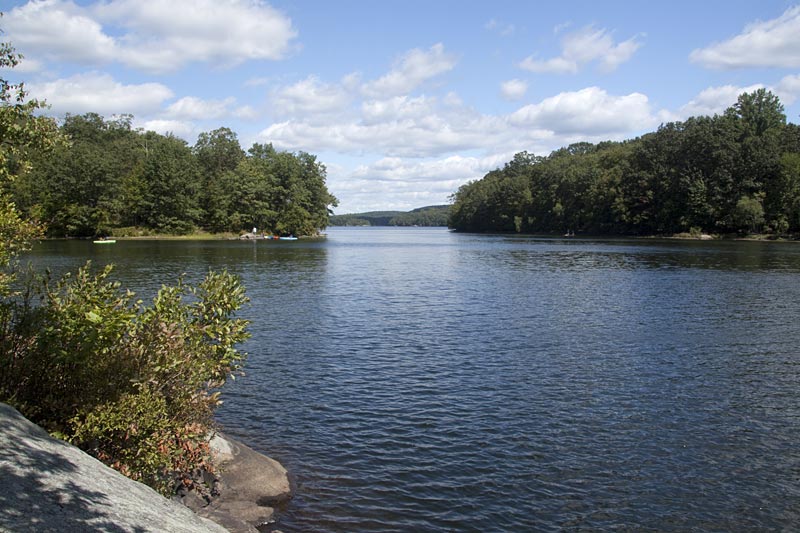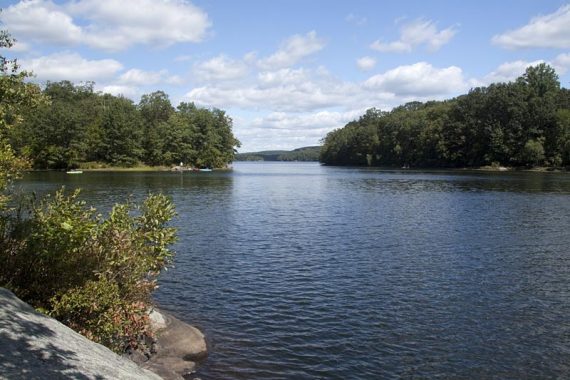 [Optional extension: Continue on and turn around at some point later… and at 4.2 is another view of the reservoir and a break spot off to the right, on an open rocky point.]
—
Hiked: 4/28/18, 8/30/15, 11/2/08, 9/5/10 – As part of the whole Splitrock loop.
Hiked: 11/17/2006.
Hiked: 4/15/2006. Less; 5.0