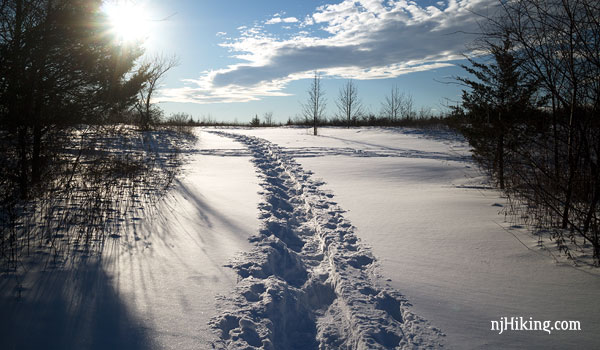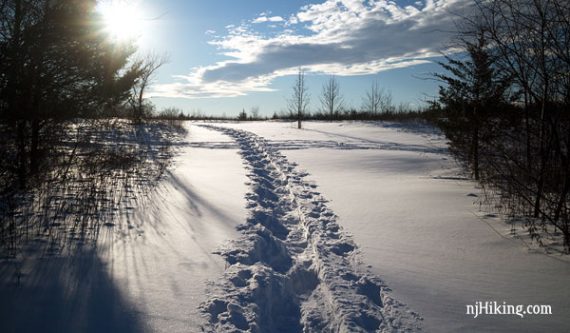 Hike along open fields and through forests near Six Mile Run.
Miles: 5.3 out-and-back. Easy packed dirt, minor hills. Trails are multi-use. Avoid when muddy.
Hike Info:
Our two cents:
This is good for a short hike or a snowshoe option in central New Jersey – we generally only hike here in winter. Best to hike when trails are frozen or dry, the park closes trails when muddy to prevent damage.
Park is very biking-focused, expect to share the trails. A lot of the trail skirts fields, there aren't any grand viewpoints or destinations, and loop options are limited due to trail layout.
Fun fact: While the park is "Six Mile Run Reservoir"… there isn't actually a reservoir here but the nearby stream is "Six Mile Run".
Updated: 3/2020 – Re-hiked (1/2020), added more photos / interactive map, route extended to Blackwells Mills Road and description updated to remove the YELLOW trail as a turnaround spot as it's no longer marked.
Map:
Print the trail map ahead, or possibly ones in the trail kiosk.
Books:
A different route is in Best Day Hikes in New Jersey.
Canal Road near Blackwells Mills Road, Somerset, NJ 08873. Large dirt lot also used as parking for the D&R Canal.
Restrooms:
Porta-john in the parking lot.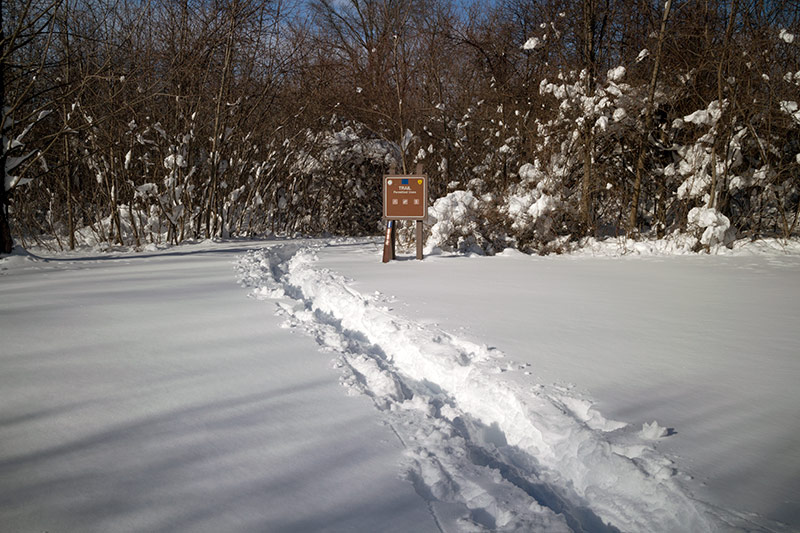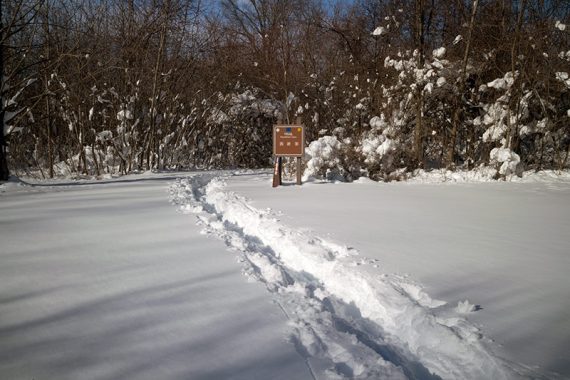 Hike Directions:
Overview: BLUE (Blackwells Mills) out-and-back.
Note: The non-snow photos were taken in January during frozen conditions and weren't hiked when muddy.
0.0 – A sign for BLUE (Blackwells Mills) is at the end of the parking lot – when driving in, it is on the left side.
Follow BLUE (Blackwells Mills) as it curves through open fields before entering the woods.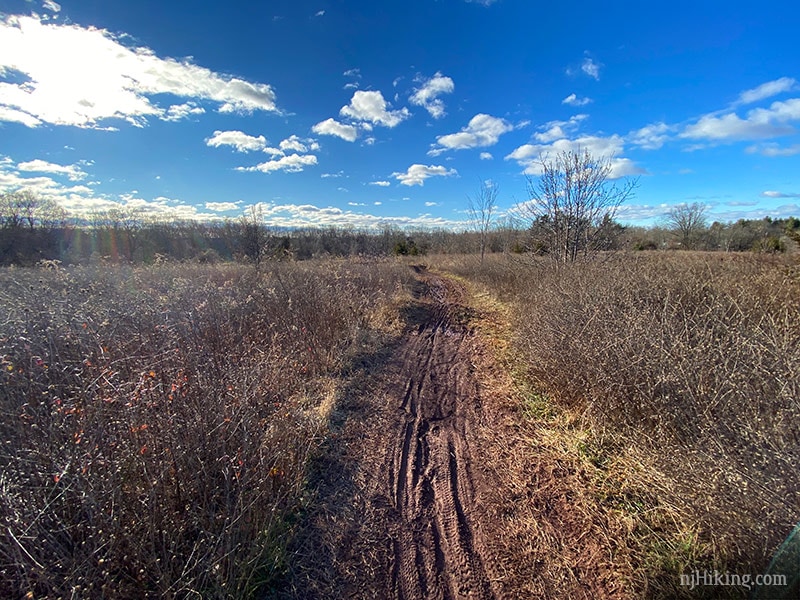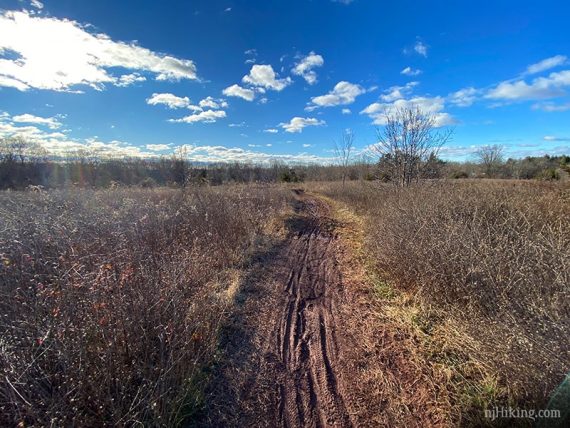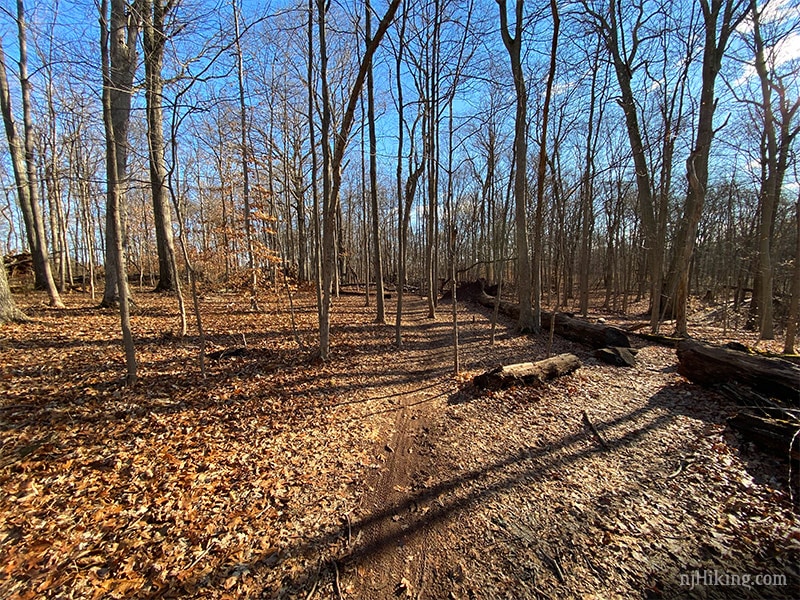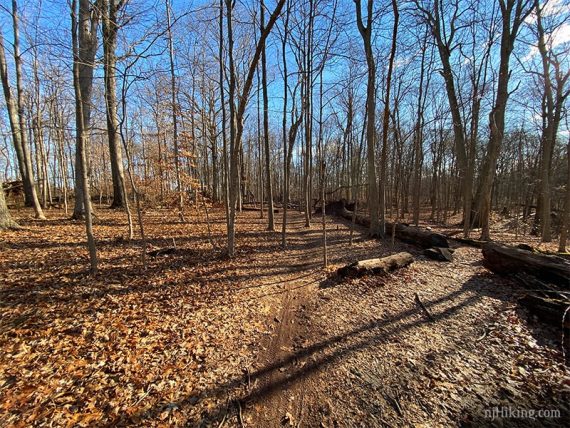 The trails twists and turns with a few wooden bridges along the way.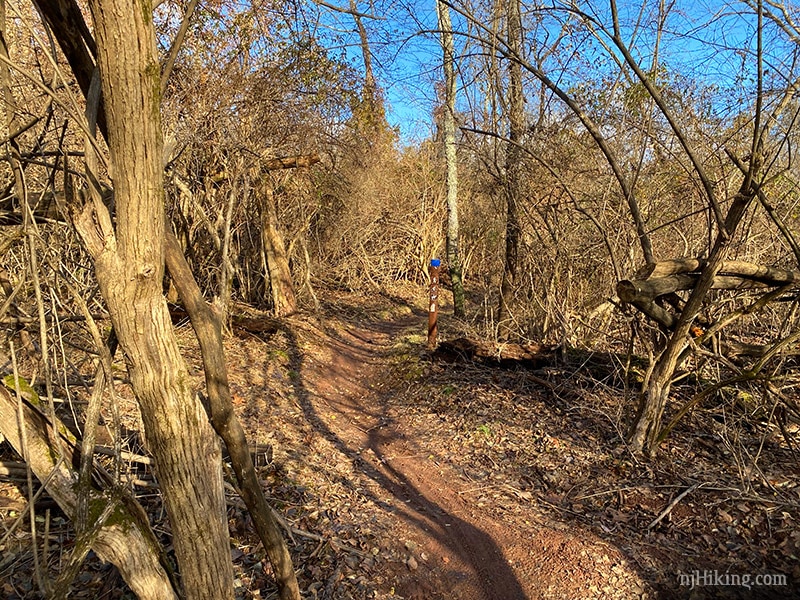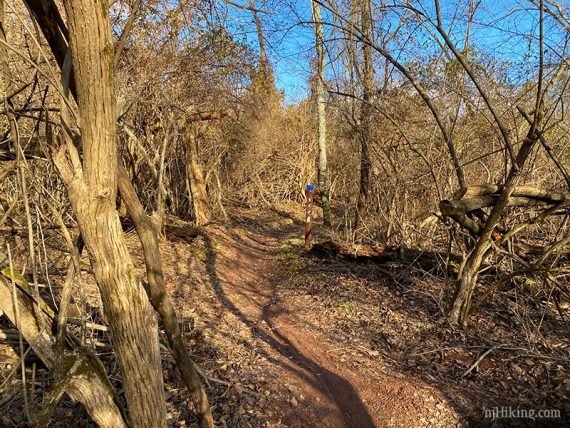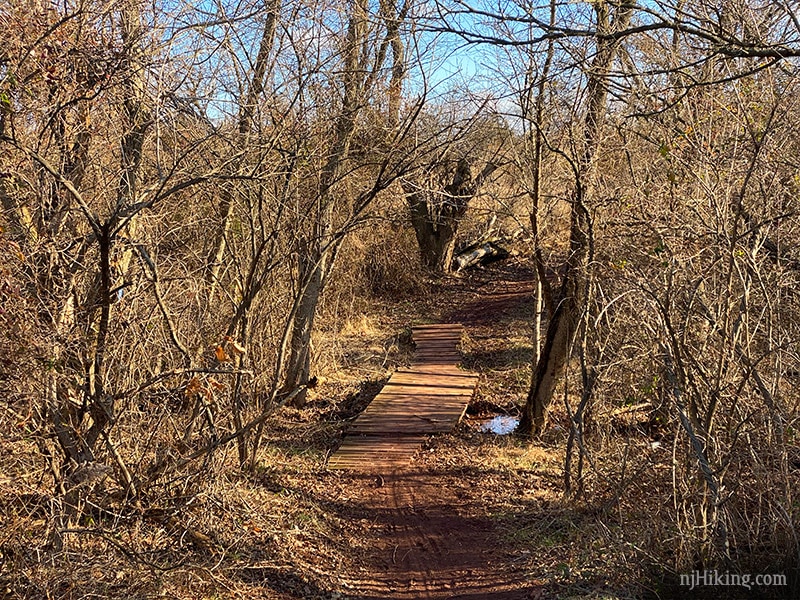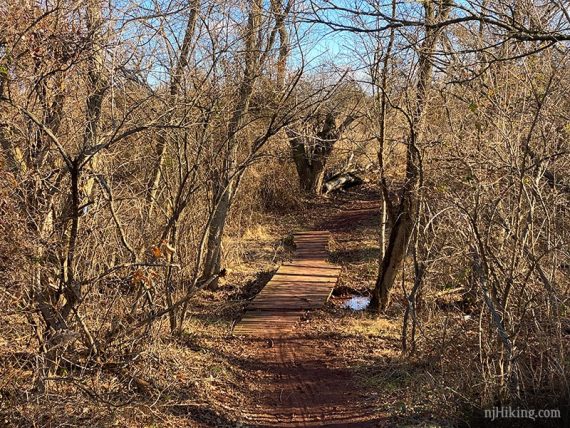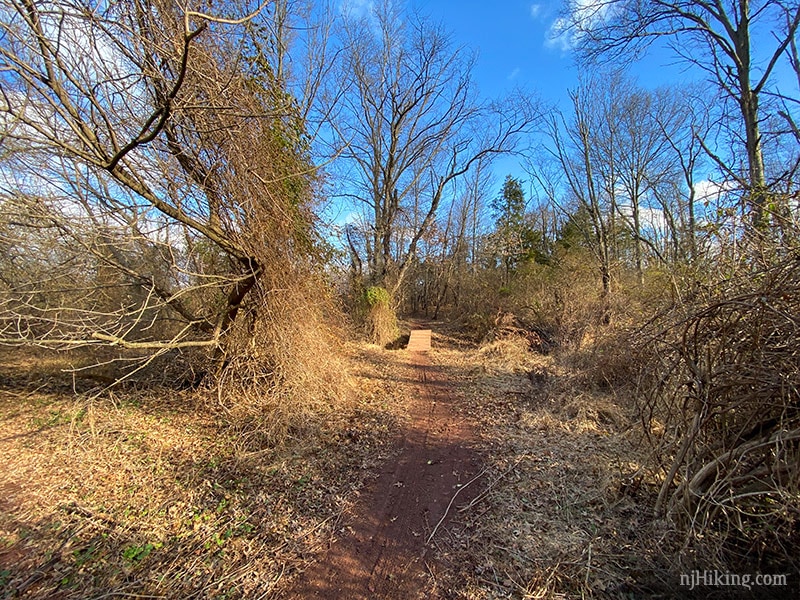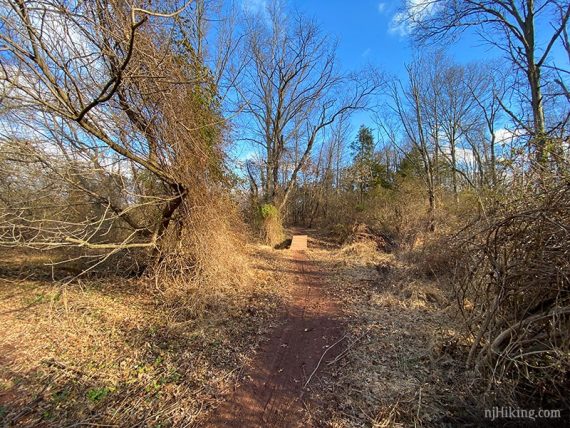 2.3 – Just after a bridge, turn RIGHT and follow BLUE (Blackwells Mills) as it runs along field edges.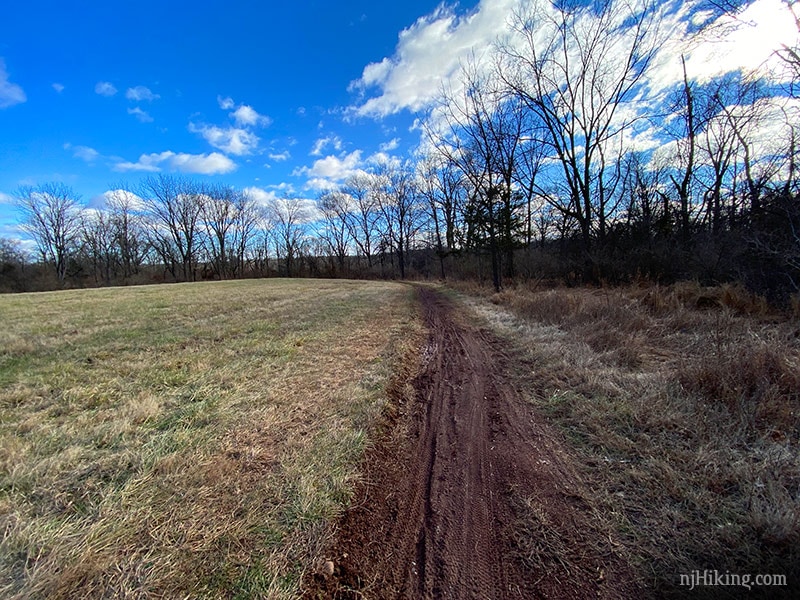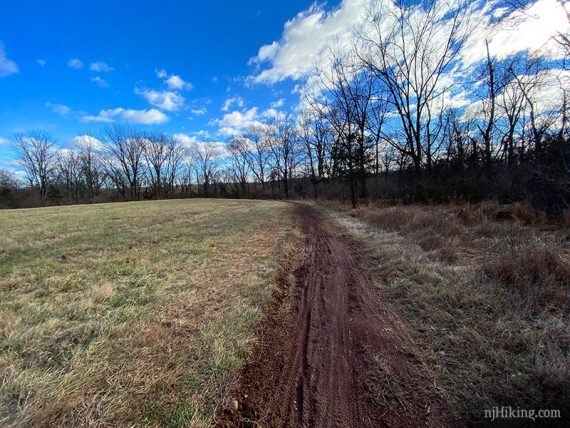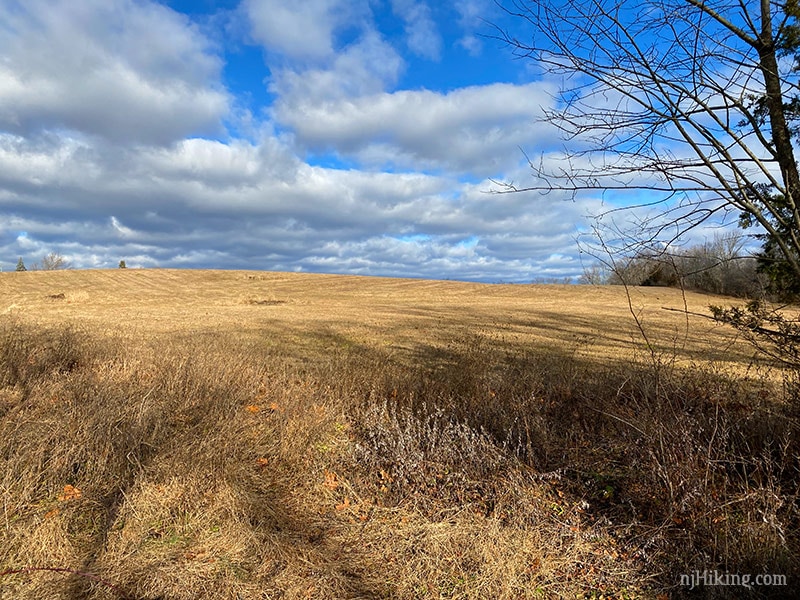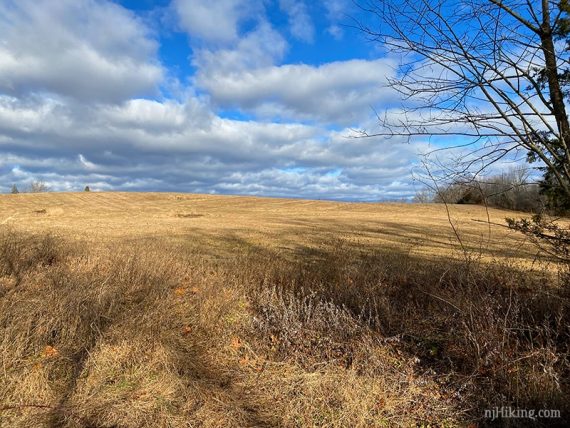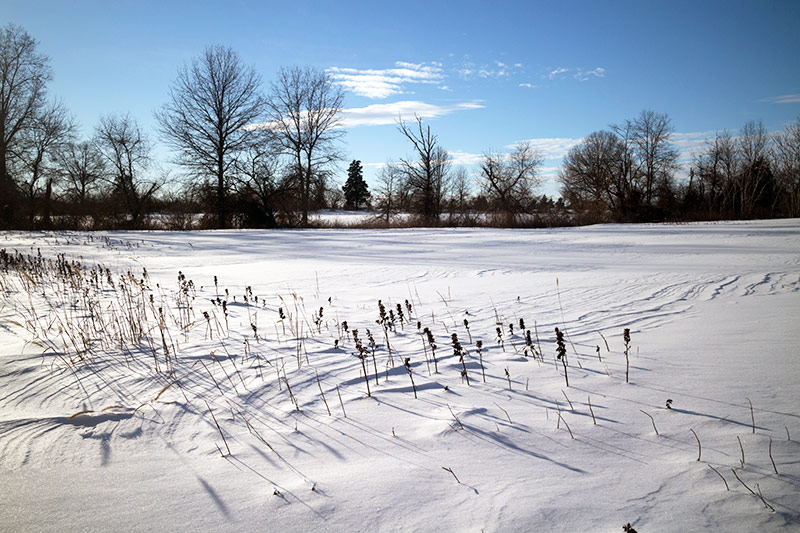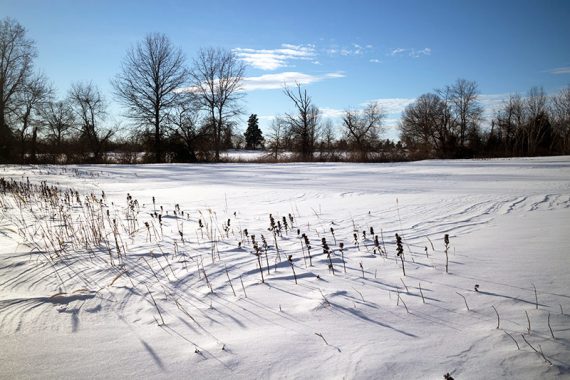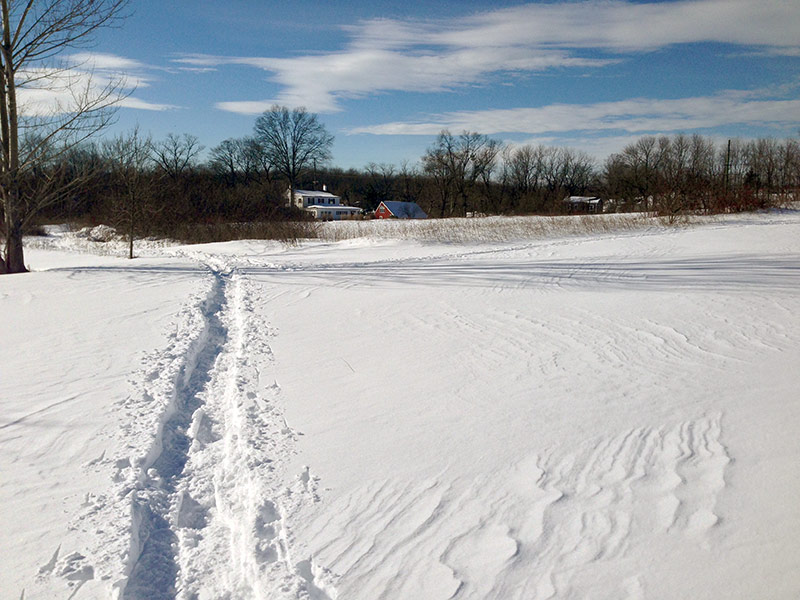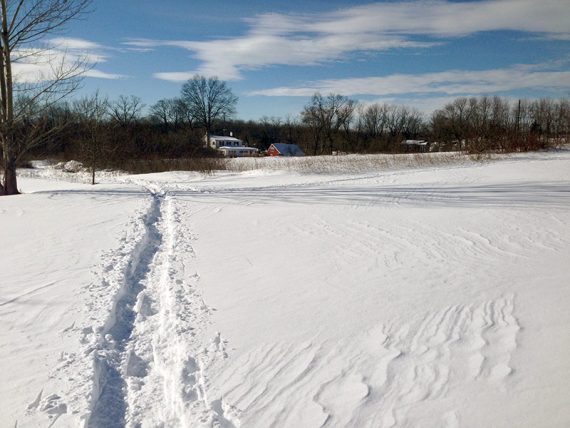 2.6 – At a wooden bridge over Six Mile Run near Blackwells Mills Road, turn around and retrace the route.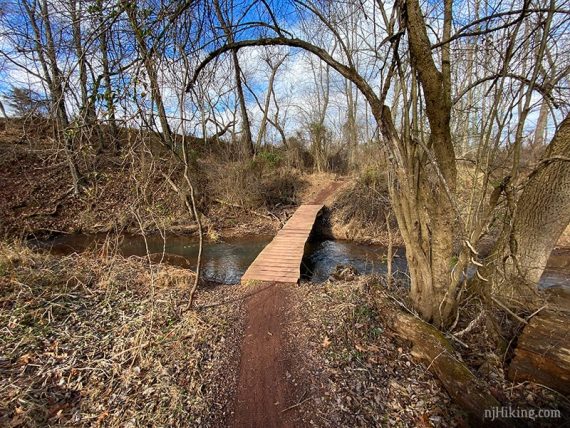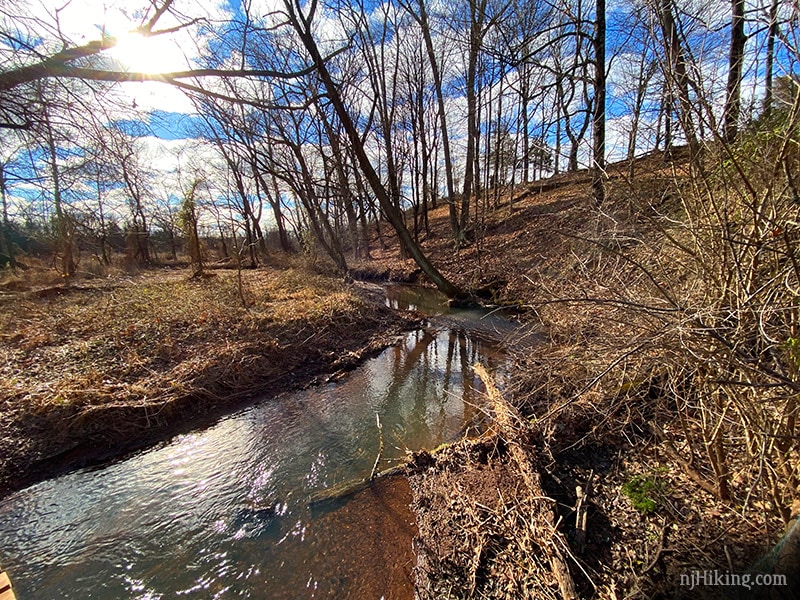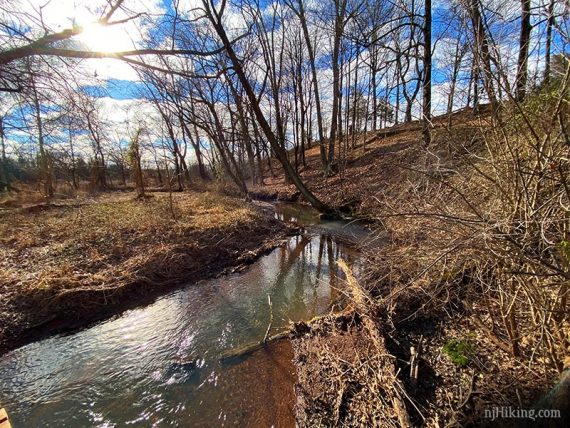 Longer: BLUE (Blackwells Mills) continues over the bridge until ending at RED (Creek).
There isn't a loop back to be made with RED (Creek) though. It used to run back to Canal Road on the other side of the stream but hasn't been on the trail map in many years and we don't know of the condition of the trail. We last hiked it in 2010 ("Long Hike at Six Mile Run").
—
Hiked: 1/5/20.
Hiked: 1/24/16. (Snowshoe)
Hiked: 2/16/14. Nearby trailhead. Trail Blog: "Six Mile Run from Jacques Lane in the Snow"
Hiked: 1/26/14. Trail Blog: "Six Mile Run – Blue and Yellow in the Snow"